All tourists are attracted by Blagaj Tekke, an architectural ensemble that consists of typical Dervish house stands by the Buna river, surrounded by beautiful nature. But we liked ruins of old town on the hill much more than the house.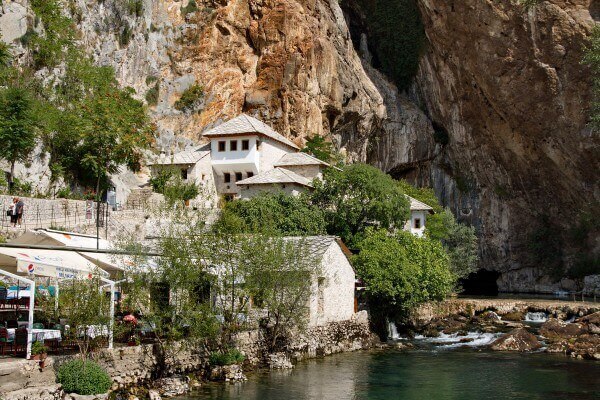 Blagaj Tekke
We left our car on the parking place (pay one, but cheap. GPS: 43,2579702, 17,895968) and take a short walking to the Blagaj Tekke (GPS: 43,2569797, 17,9032091). There are some souvenir stalls along the road and some restaurants just near the entrance to the Tekke. We didn't visit Tekke inside, just walking around and decided to visit castle on the hill.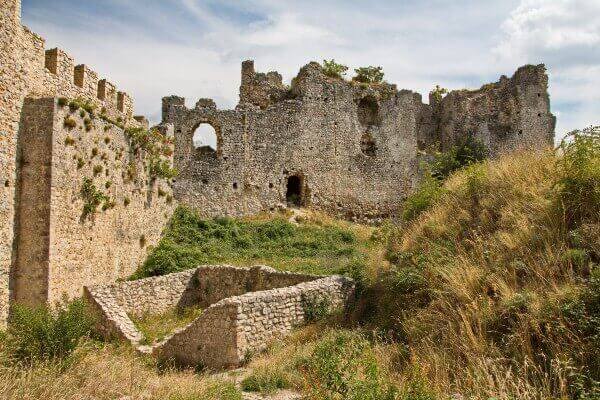 It is said that first fortified settlement was built here between 3-2 centuries B.C. by Illyrian tribe. During the ottomans times Blagaj was turned into fortified castle, with big towers, mosque and jail that was protected by iron gates. But during earthquake in 1827 Blagaj fortress was severely damaged and finally abandoned in 1835. (Castle GPS: 43,2602116, 17,9024974)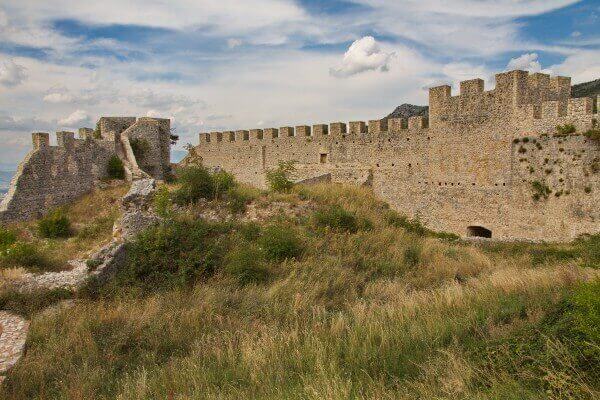 Part of the wall is fully rebuilt, but there are still some old parts of the wall and remains of castle above the ground.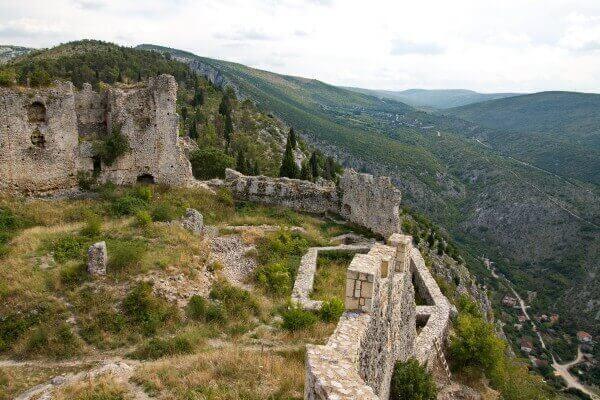 The castle is almost entirely devoured by grass but still it is worth visiting if you are fond of such places of interest.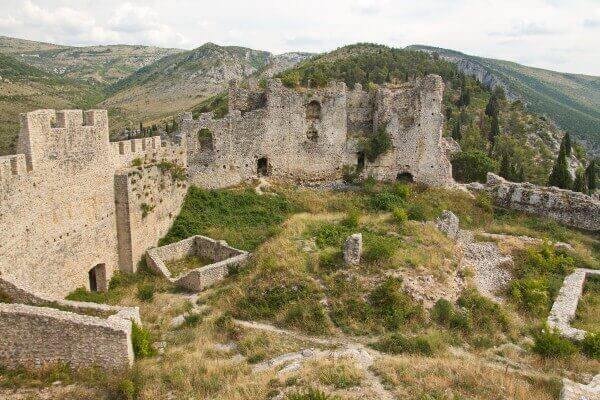 You could see the village of Belaj from the walls of the castle.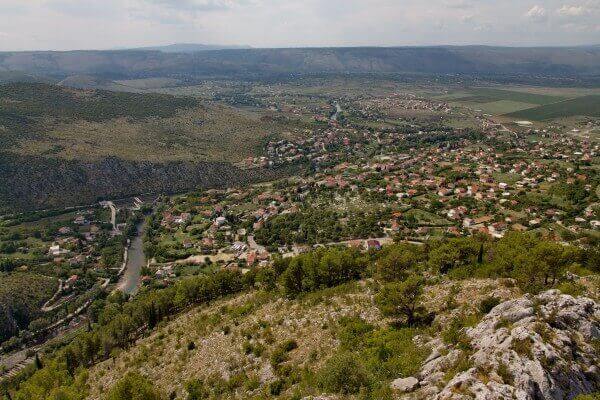 We left our car at the beginning of the gravel path (GPS: 43,2619883, 17,8975476) and continued walking by foot. It took about 30-40 minutes to get to the top of the hill, where we found entrance to the castle.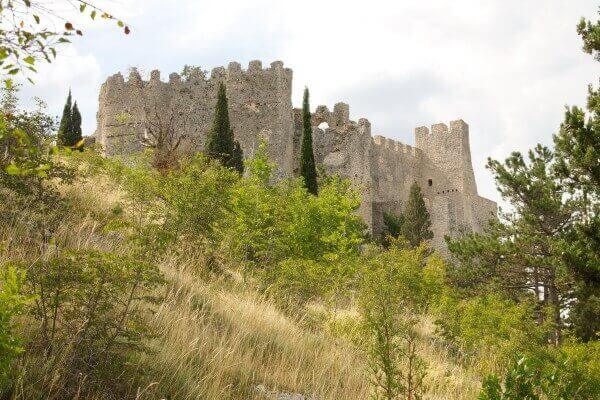 First we walked by the gravel road, then we saw steep ascent to the top (start of the path 43,2615867, 17,9042945). We decided to cut the way and use that path. The path appeared to be even steeper but we finally reached the castle. We descent by the normal path (better to use it for ascend too, I think. Start of this path: 43,2614695, 17,9051582).