We spent the whole day and one evening in Sarajevo and as for me it is enough for discovering the city.
Center of Sarajevo is compact, but lovely and picturesque. It differs from other capitals in Europe and it definitely worth visiting to feel Bosnia and Herzegovina.
Pedestrian street Ferhadija in the center of Sarajevo with many souvenir shops and restaurants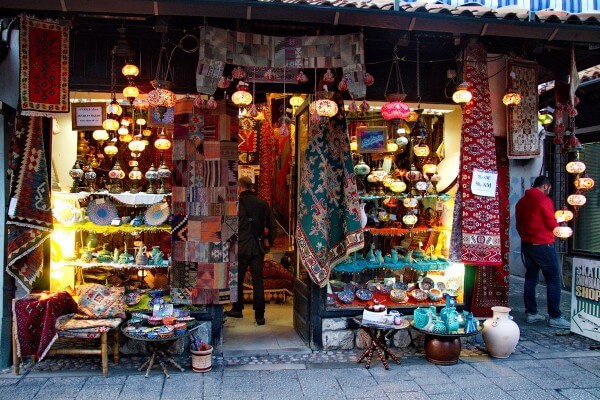 And many tourists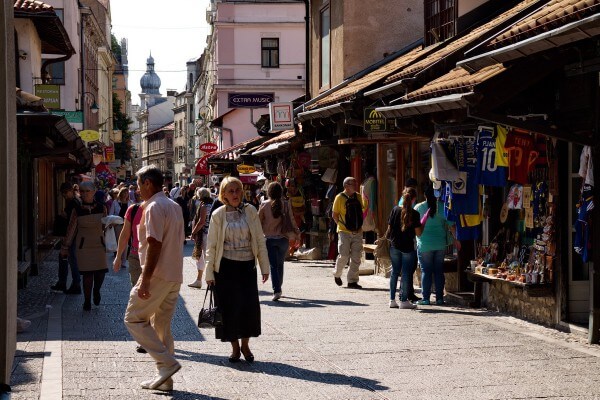 Burek is one of the national meals in Bosnia. There are many bakeries that are called Buregdzinica that sold burek, but the best bureks are in Buregdzinica Bosna in the very centre of the city. This is small cafe, with several tables on the summer terrace and three tables upstairs. Bureks here are sold on kg. There are three kind of bureks – with minced meat, with cheese and with spinach. Burek will be served with dip (like yogurt) on the metal plates. Really recommend to try!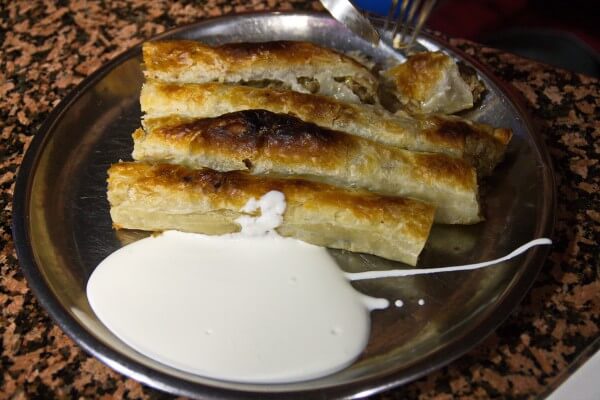 Sarajevo still retains footprints of the war… There are many building with traces of the bombs.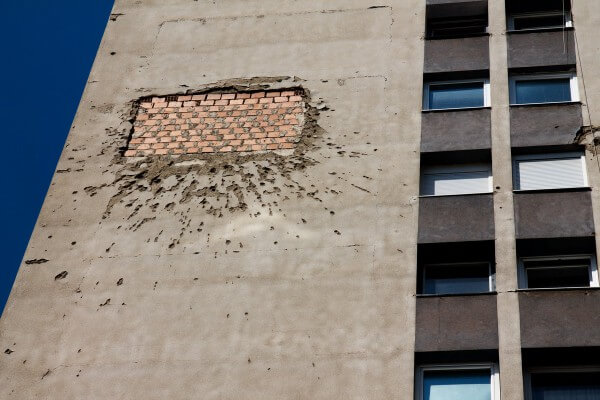 Latin bridge, well-known for casus belli of First World War, when archduke of Austria Franz Ferdinand was killed by young Yugoslav nationalist Gavrilo Princip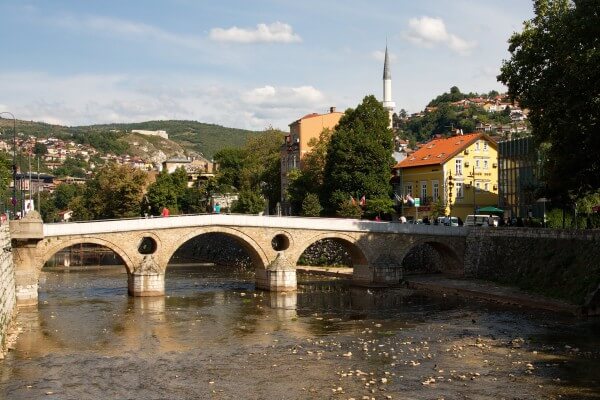 Alifakovac muslim Cemetery
Sebilj, wooden fountain (don't know why this strange not so picturesque construction became almost hallmark of Sarajevo…)
View on Sarajevo from the hill

City hall was built to house the city administration in 1896. The building was indented to be in pseudo-Moorish style, thus the architecture visited Cairo twice to find out all aspects of the style. City hall was almost completely burnt down in 1992 during siege in Sarajevo. It was renovated in 2013.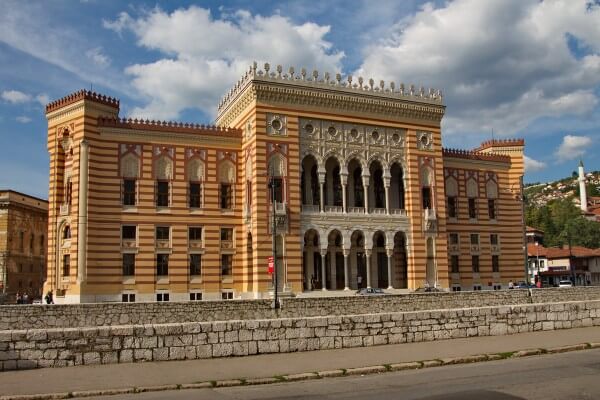 One of the small street in the centre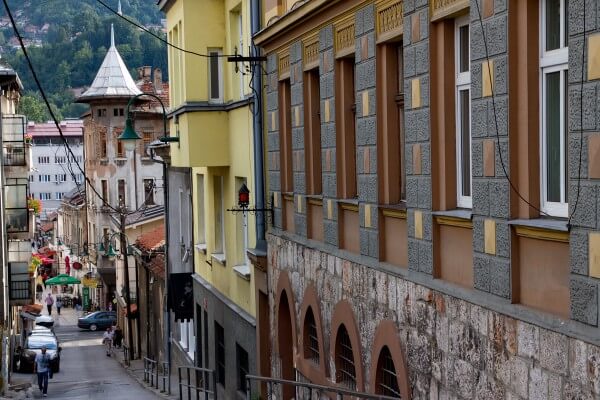 Another popular meal in Bosnia is cevapi. This is grilled minced meat served in flat bread with onion (fits well with yogurt). We ate cevapi in Zelo cevabdzniza (probably one the most popular place in the old town, with many locals, even policemen ate there).