Contents:
I didn't expect much from the Plitvice lakes and we even were in doubt if it is worth visiting (as it takes some time to get there from the sea coast and this is probably the most expensive place of interest in Croatia)
But finally we decided to explore Plitvice lakes by ourselves, at least to have our own opinion (all the more, my friend strongly advised us to visit this park as it is one of her favorite places in Croatia).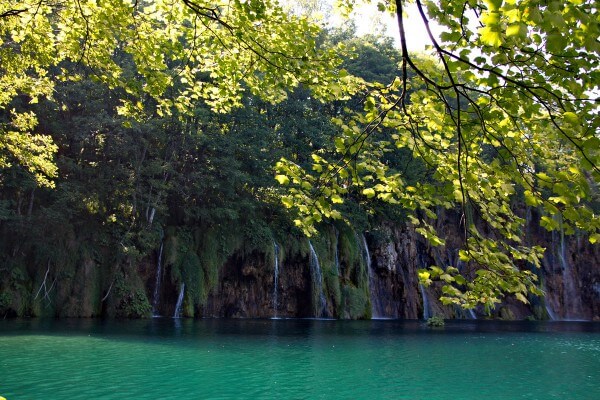 We sleep one night in a small village in 50 km from Plitvice national park and we were going to arrive to the park as earlier as possible, but finally we start our track at 10 am and finish at 4pm, so it took us 6 hours to explore almost the whole park. We follow route K and had a rest with snacking several times while walking. We didn't use any public transport in the park, but I will tell about this later.
(All images below are clickable and shot by me)
Plitvice lakes: introduction
Plitvice lakes are a good gateway from the hot of the summer days. It is one of the most popular attractions in Croatia, though they are situated far from the sea.
Plitvice lakes national park is the largest in Croatia. It is added to UNESCO World Heritage for its outstanding natural beauty. When in 1995 the war finished, Plitvice lakes were among the first areas that were cleared of mines.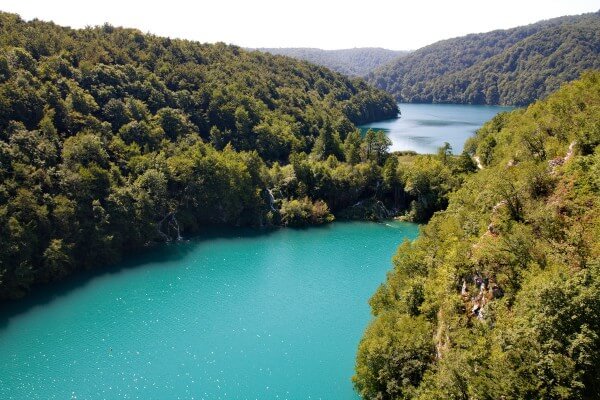 Plitvice lakes are the most visited place of interest in Croatia. Each year about one million of tourists visited the park (yeah, there are a lot of people on the popular sections of the routes)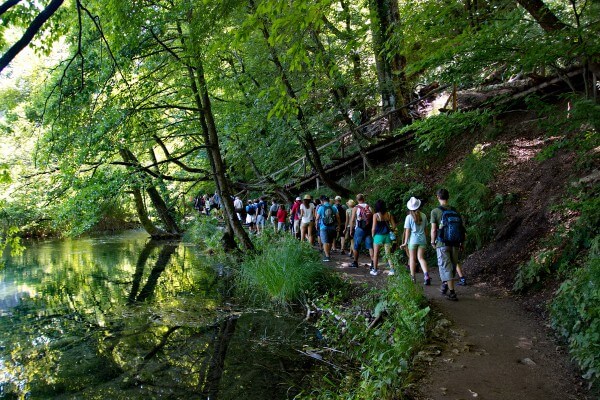 Visitors on the popular section of route
Entrance and parking
There are two main entrances to the park with two parking.
Entrance and parking #1 GPS: 44,9074102, 15,6118016, entrance and parking #2 GPS: 44.883768, 15.623837
Parking costs 7 Kun per hour. We park our car for free near the hotel Jezero (not far away from entrance #2) along the road (there were no forbidden signs and there were other cars).
What to see
The most exciting and worth visiting place in Plitvice national park is big waterfall.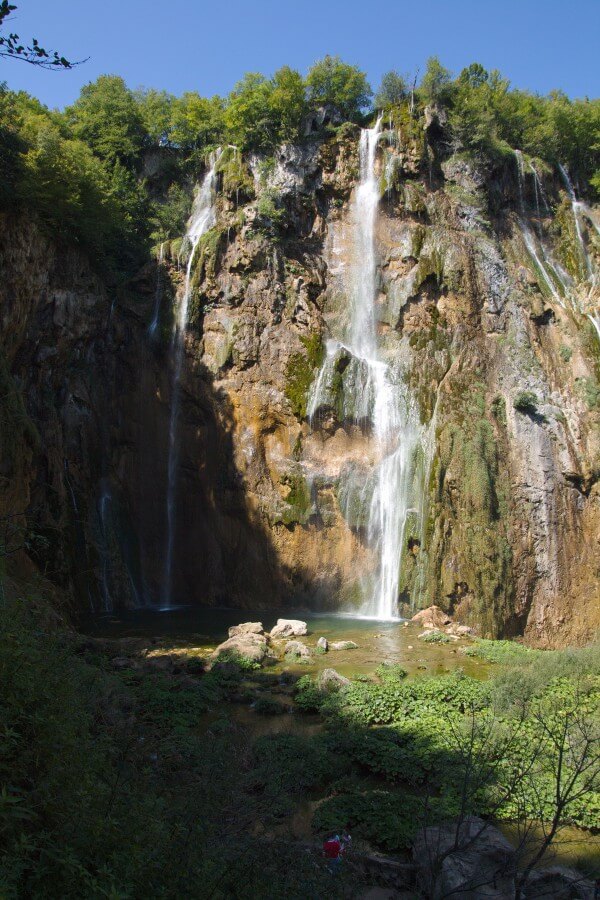 If you are in a hurry it is better to park near or at the entrance #1, from which there is a direct path to big waterfall. It takes not more that couple of hours to witness waterfall and make a small circle around the lower lakes.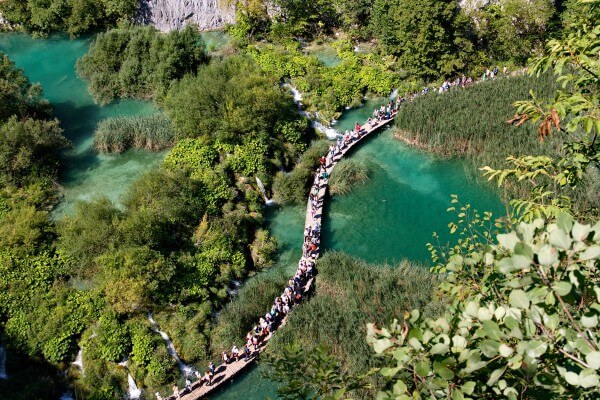 Area around big waterfall is the most picturesque and beautiful.
But of course it is better to spend the whole or at least half of the day in the park. It is rather big and there are many marvelous places. There is blue water all around with paths either in the shade of the trees or crossing the lakes.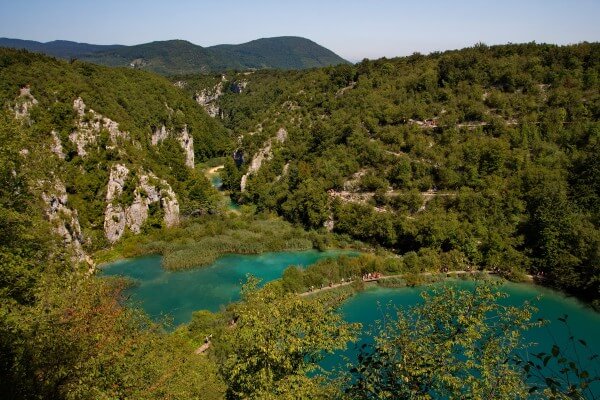 If you are in a hurry, follow route A, that starts from entrance #1 and lead you to the big waterfall and across the lake by wooden pathes.
If you have enough time, visit both lower and upper lakes, you can use electric boat to cross the lake or bus to return to the parking. All routes in the park are well-marked so you won't lost. All boats piers ans bus stops are also well-signed.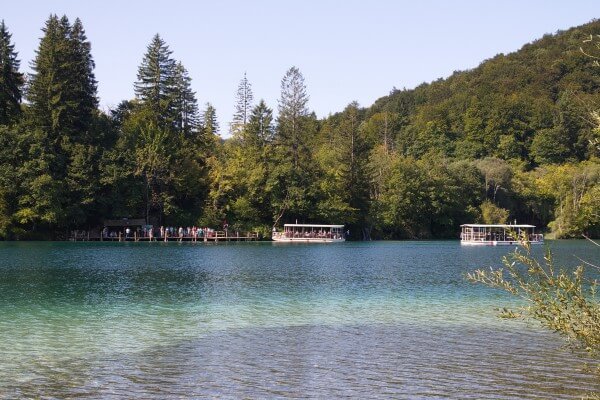 There are some smaller waterfalls in the upper part of the lakes, but still very picturesque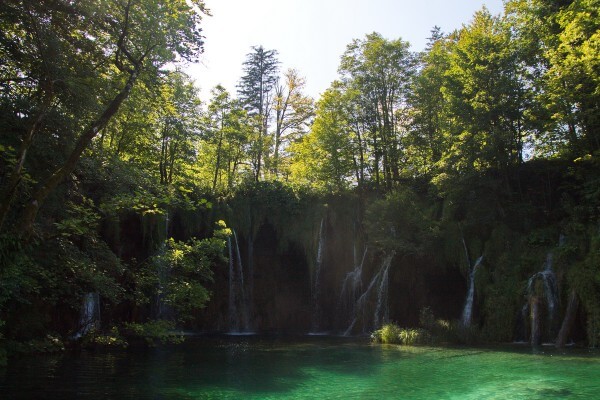 Galovac lake waterfalls
Fauna of the national park :)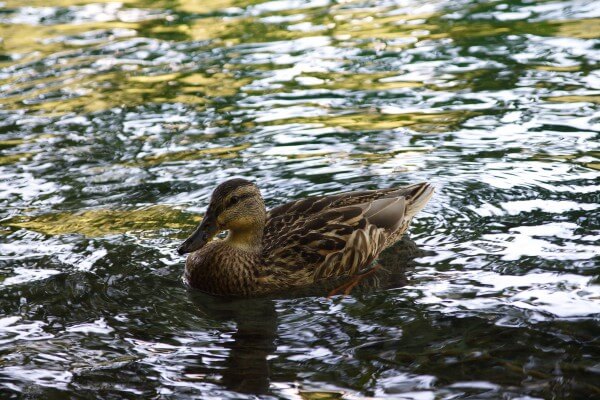 Plitvice lakes entrance fee
In 2015 year entrance fee to Plitvice national park was 25 euro. This ticket allows you to ride on the public electric bus and on electric boats that cross the lakes.
We decided to try to enter the park for free. There was no information about free entrance in the internet and probably it is not ethically to write about this but I find this information useful as there are many people who are not able to pay such money for visiting this attraction.
Actually park is not strictly guarded. There are no fences, so there are many opportunities to enter Plitvice park for free.
Below are several of them that we assume are the safest:
1. We use this one. After parking our car for free near parking #2, we entered the territory of the hotel Jezero and moved further across the territory of the hotel, we finally saw the ticket office and entrance to the park. We immediately turned left and in 20 meters we saw the path that crosses the hill that leads to the park's path (GPS: 44.880217, 15.618954). So very quickly we go by this path and find ourselves inside the park for free.
2. This way is probably the best one. Go to the point where main road is very near to the path of the park (GPS: 44.901225, 15.612455). There are small paths made by people who probably enter park for free. You should decent for several meters and you will find yourself on the one of the best path with a view on the big waterfall.
3. This is also a good option, but we didn't try it by ourselves. There is a road that leads to the other side of the park. GPS: 44,8956363, 15,6083005
There are parking places and barrier, but there was nobody there who guard the barrier. We passed this place as route K goes this way and we saw cars parking there.
Food and water
There are several places where you could buy food and drinks in Plitvice national park, but we read that food is expensive there so we carry our own food and water with us.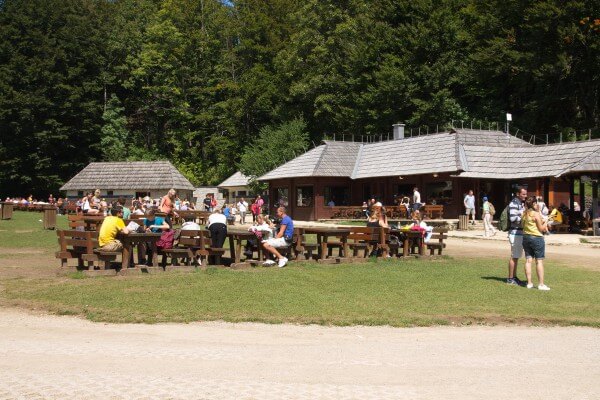 Cafe and picnic area near the pier P2
Accommodation
You could either find some apartments or rooms in nearby villages (there are many of them along the route to Plitvice lakes)
There are hotels Jezero, Plitvice and Bellevue near the entrance #2 that are situated in the park itself. But be ready to pay a lot for staying in the national park :)
If you are interested in camping there are several campsites not far from the park.
The nearest is Autocamp Korana. Other campsites are Autocamp Korita and Camping Grabovac.