We spent one evening in Pula and visited the main attractions of the city. I liked Pula, its historical center with restaurants and shops, its hallmark – impressive Arena, its seafront with beautiful buildings and yachts.
We lived in campsite in Banjole in 7 km from Pula. We park our car for free here GPS: 44.862627, 13.849413 – it is very close to the city center.
If you would like to visit all attractions in Pula, there is a Pula card that costs 120 Kuna.
The card gives you free enter to such Pula places of interest: Arena, Temple of Augustus, Underground tunnels, Aquarium, Museum of contemporary art, Sacred hearts museum gallery and Historical and Maritime museum in castle
Sergiev Triumph arc built in 1 century B.C. stands at the beginning of the Via Sergia street that leads to the old part of Pula with many restaurants, shops and places of interest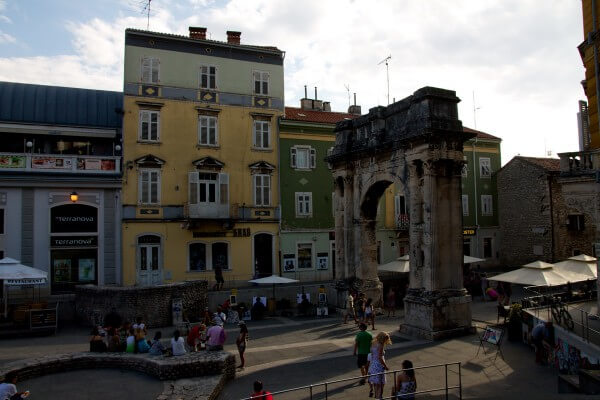 Temple of Augustus on the main square of old town. Temple was built at 1 century AD and is one of the best Romanian temple outside of Italy.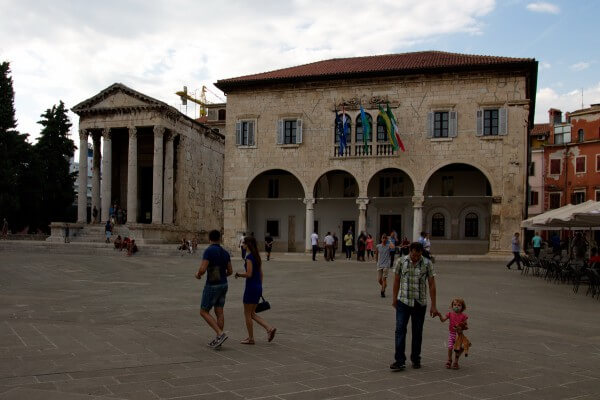 There is an archeological exposition inside the temple that shows the most interesting findings in the area around Pula
Building next to the temple is city hall, that once was the temple of Diana.
No doubt, the main attraction of Pula is Arena. It was built at the end of 1 century BC.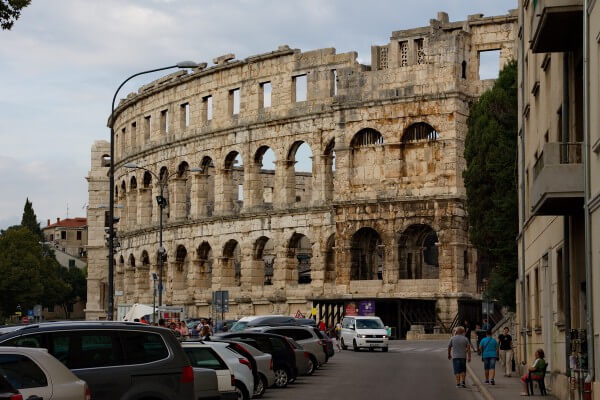 Arena in Pula could accommodate 22 000 of audience and is sixth largest amphitheatre in the world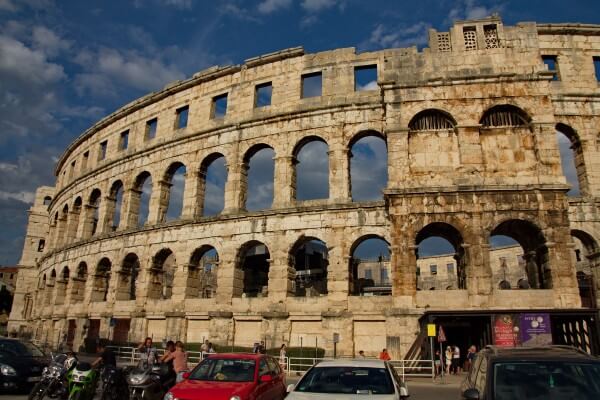 Entrance fee is 40 Kuna. There is a big pay parking in front of arena.
Stage inside arena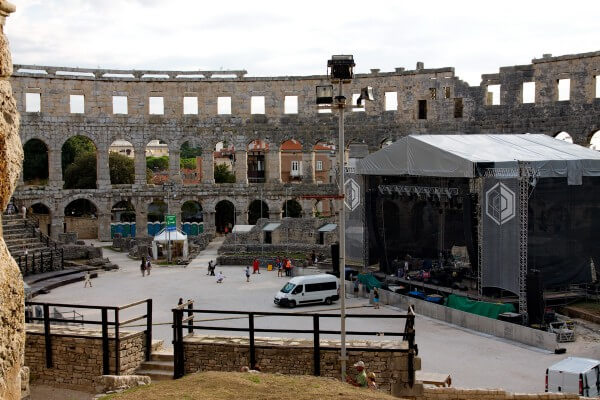 Above the old town on the hill there is fort built by venetians in the form of star.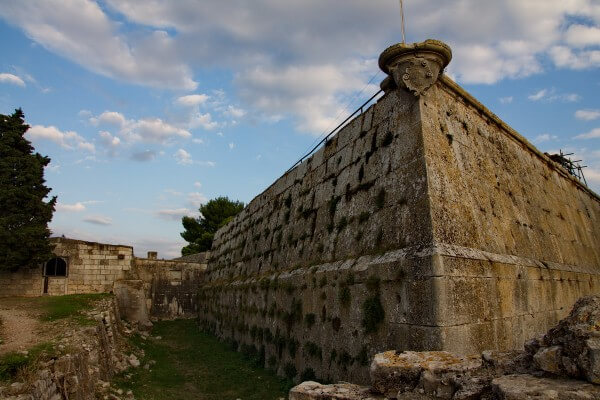 Even if you are not the fan of fortifications, you would like the nice views of Pula that are seen from the hill.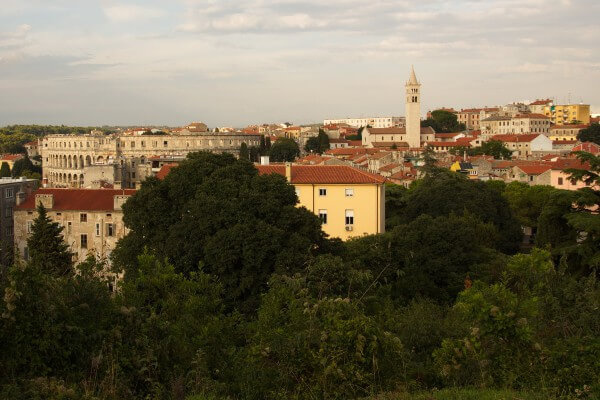 There is Historical and Maritime museum inside the castle (entrance fee is 20 Kuna).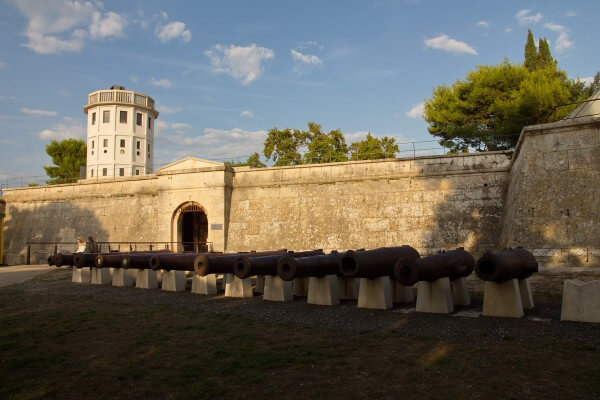 If you go around the fort you would find a path to the Romanian theatre built in 2 century.
Fishing nets are drying on the seafront of Pula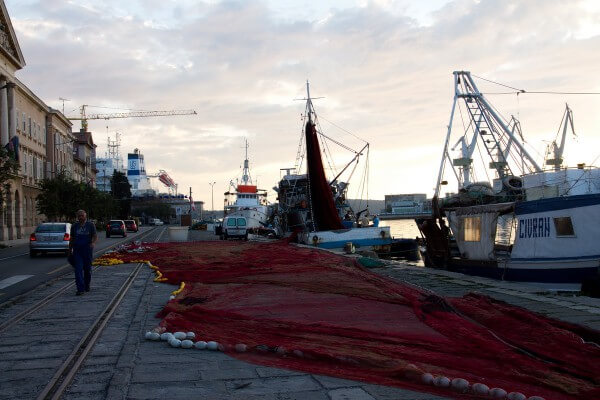 Facade of the building on the seafront