We spent one whole day in Zagreb on our way to sea coast. Zagreb is a small cosy capital and as for me one day is enough to explore the city.
Contents:
You will probably start your acquaintance with Zagreb from the main train station.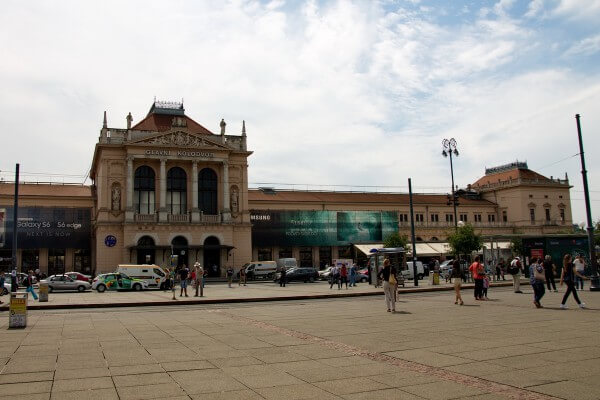 In front of the train station there is a nice park of king Tomislav with a beautiful Pavilion of arts, built in 1898 year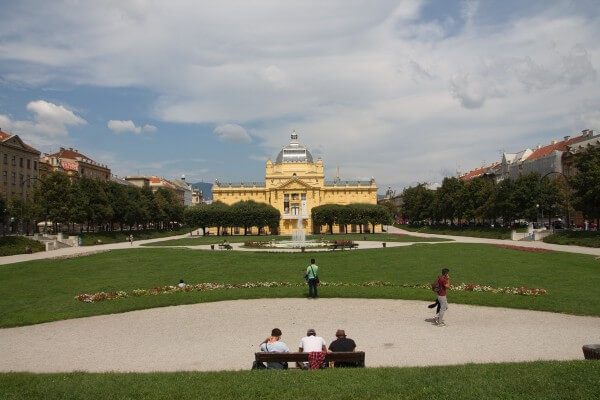 What to see in Zagreb
1. Gradec
The upper town or Gradec is the coziest and oldest part of the city. Tangled network of narrow quite street and small squares with colorful palaces will absolutely seduce you.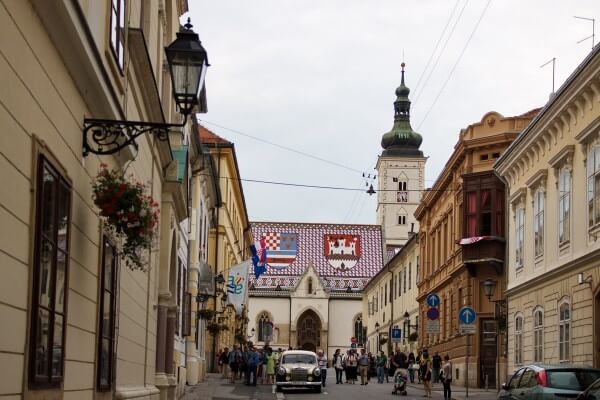 You could reach Gradec by funicular that starts on Tomiceva street or by stairs that leads to Stone gates – once one of the five gates of upper town, but now the only gate that preserved from 13 century. Inside Stone gates you will see the statue of Virgin of 16 century that survived during the fire in 1731 year.
From the hill of Gradec you could witness Zagreb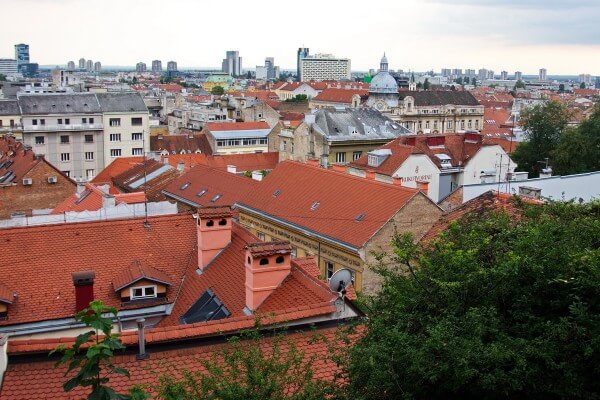 Church of Saint Marko with colorful tile describing national emblems of Croatia, Dalmatia, Slavonia and Zagreb.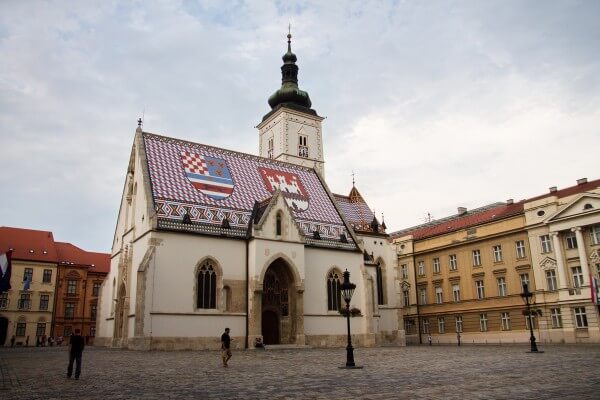 2. Mirogoj
Mirogoj cemetery is situated in 2 km from the city center. It is an easy and pleasant walk by quite streets, but you could catch a bus 106 to ride right to the Mirogoj (bus stops in front of the main cathedral)
Mirogoj cemetery is surrounded by beautiful ivy-covered walls with domes.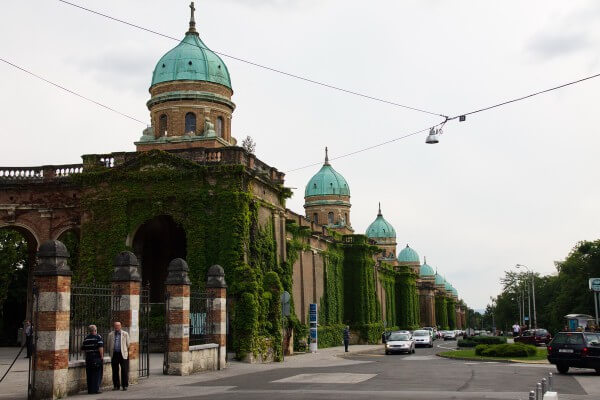 Main entrance to the cemetery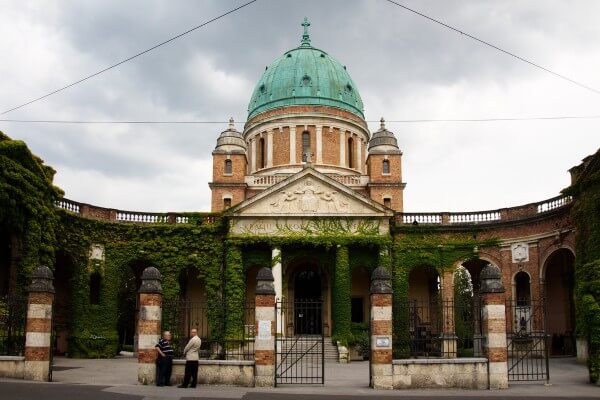 Arcades of Mirogoj with burial places of many famous Croats
Walking in Mirogoj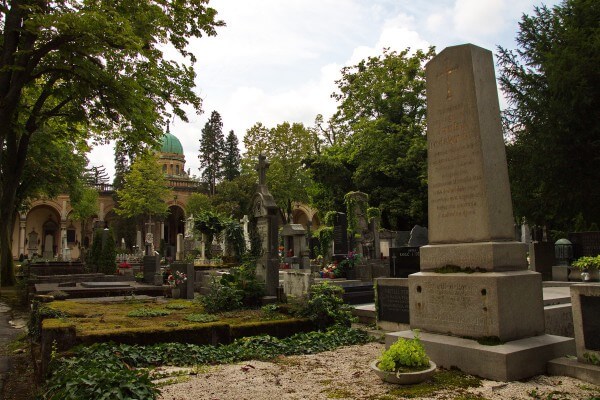 3. Kaptol
Here you will find the hallmark of Zagreb, the most well-known place of interest of the city – cathedral with its filigree spiers that rise skyward and are seen from many points of Zagreb. Cathedral was renovated in 1880 year in neo gothic style, after great earthquake, by Viennese architectures.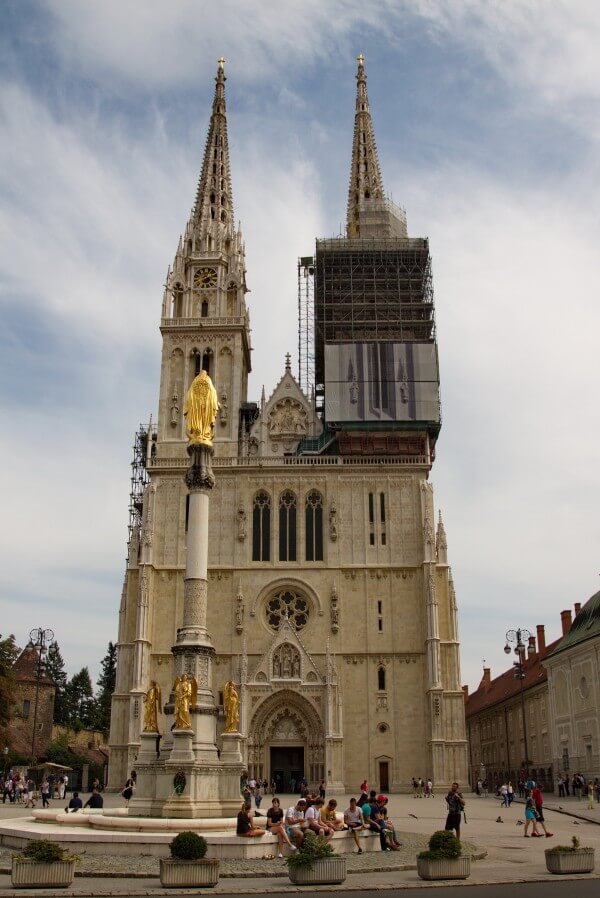 Main entrance to Zagreb Cathedral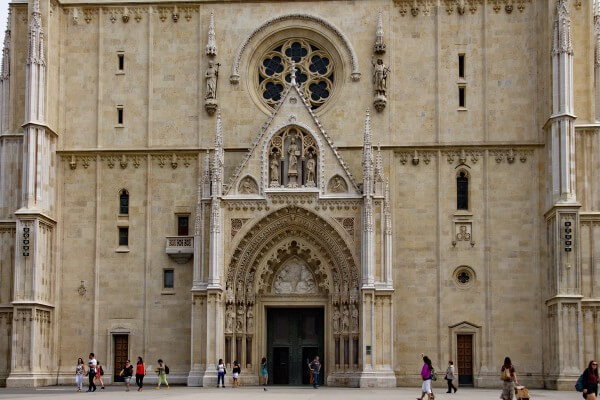 Inside cathedral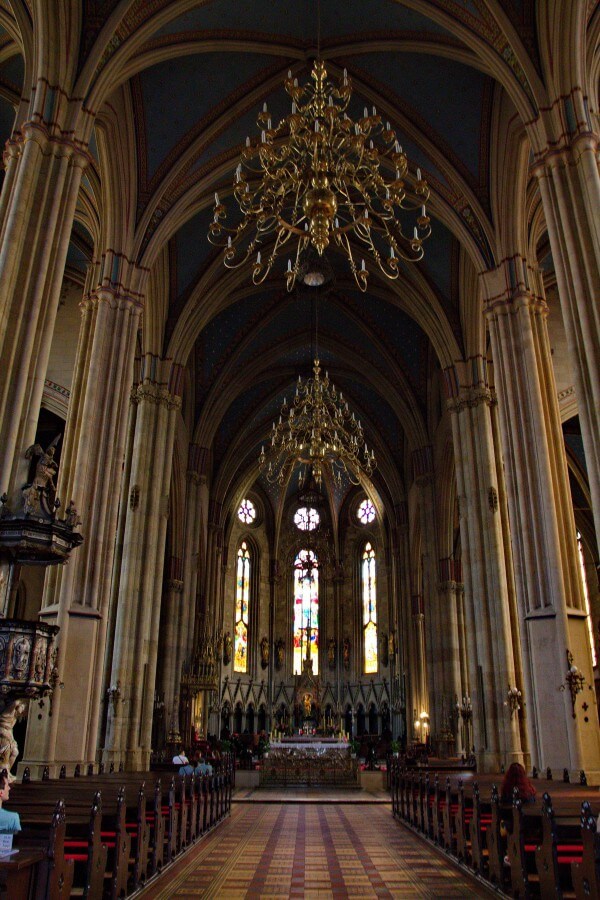 4. Trg bana Jelacica
This is the main square of Zagreb, named after Josef Jelacic, famous army general, well-known for his military campaigns during the Revolutions of 1848 with an aim of removing old feudal structures.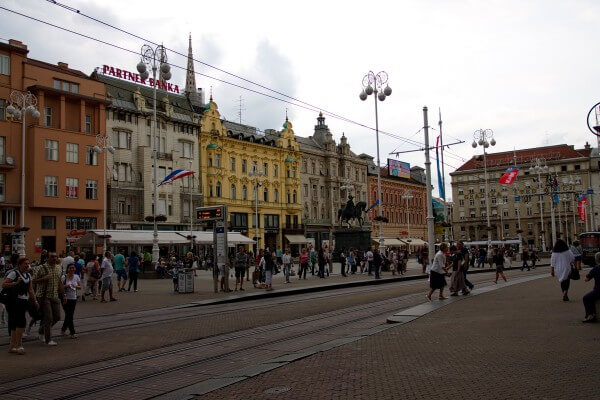 Where to eat in Zagreb
There are many restaurants, cafes, pubs (pivnica) in the center of Zagreb. In warm period of the year all restaurants put up tables on the summer terraces. Probably the most popular street for sitting and drinking beer or cocktail is Tkalciceva street.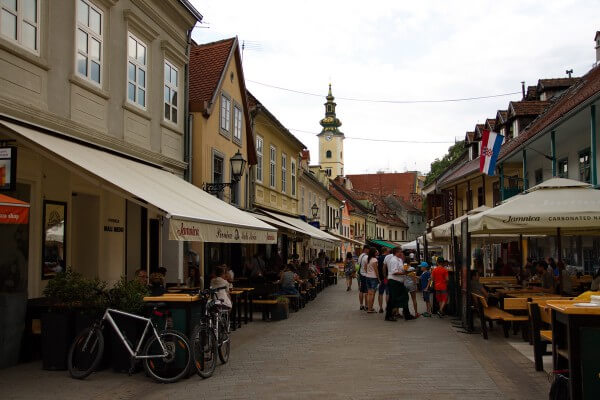 Tkalciceva street is nice charming street with two-storied old buildings that now occupied by various restaurants and cafes. One of the popular place on Tkalciceva street is restaurant Mali Medo. There you could find Croatian food (plate from 32 Kun = 4.5 euro), pizza (from 35 Kun = 5 euro) and different kind of draught beer that is brewed by restaurant itself.
If you are searching for cheaper place to eat, go to the Skalinska street that starts right at the beginning of Tkalciceva street. It is narrow short street with summer terraces, several restaurants and pizzerias.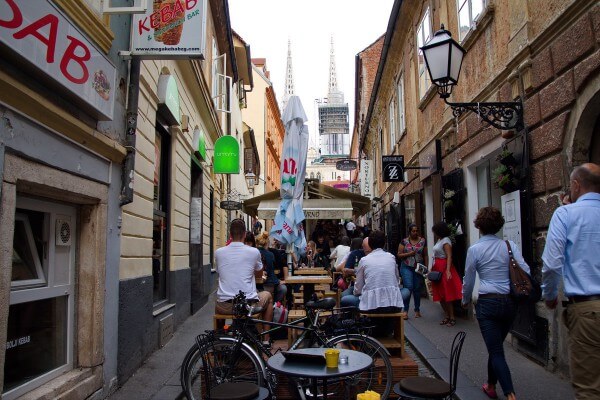 Prices here are lower, for example we ate big pizza for 28 kun (4 euro) in pizzeria Leonardo on the very top of the street. Pizza was tasty.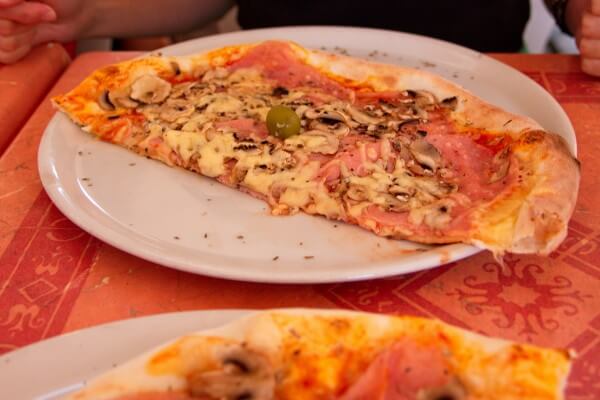 There are many fast-food stalls around center of Zagreb, where you could try various baking (my favorite is "burek") and pizza cut. Prices for baking goods starts from 5 Kun.
Transport in Zagreb
There is a network of buses and trams in Zagreb. One ride ticket costs 10 Kuna (1.3 euro), daily ticket costs 30 Kuna (4.5 euro). Tickets are sold by drivers and newspaper kiosk around the city (the price is equal). Center of Zagreb is small and compact and it is easily explored by foot.