By metro: Lisbon airport is situated not far away from the city. Thus the quickest and most convenient way to reach city center is by metro. You can buy tickets in the ticket office (closed at 22.00) or at the ticket selling machine. Be aware that machine accepts only coins or 5 and 10 euro banknotes- so carry with you appropriate banknotes or coins.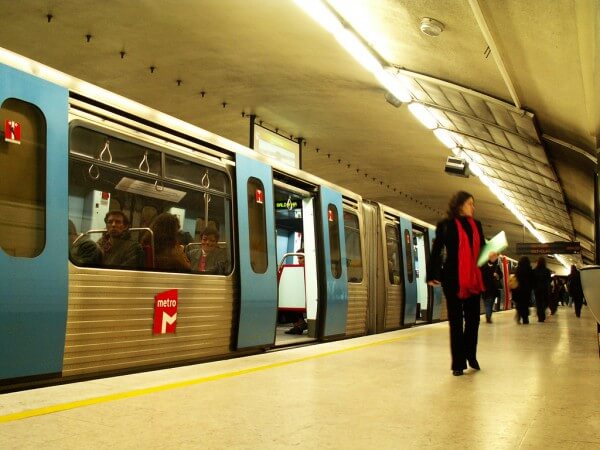 Metro is opened from 6.30 am till 1.00 am. In order to use metro you should by Viva card (this is rechargeable card that allows you to buy tickets for all public transport in Lisbon) that costs 0.50 euro and single ticket for 1.40 euro.
You will reach the centre of Lisbon in 20-30 minutes depending on where you need to go. There is metro map on each station that is easy to understand.
Entrance to metro is easy to find, just follow the signs in the airport.
By bus: You can use public bus to get to the city (price and process of buying ticket is the same as for the metro). Catch bus number 705 if you want to reach Roma-Areeiro station.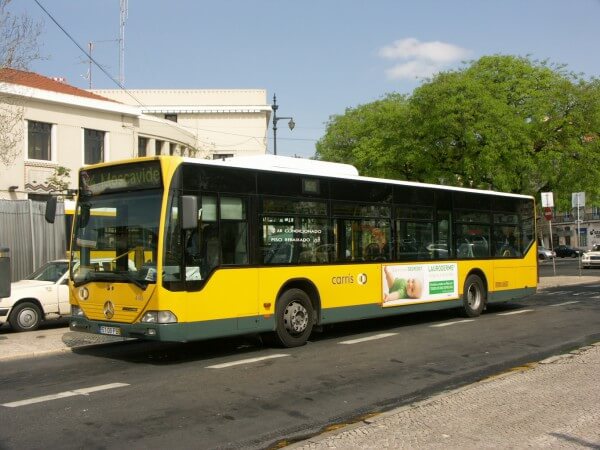 Bus number 744 get you to the Marquês Pombal square. You may find detailed information on this routes on the official website:
http://carris.transporteslisboa.pt/en/bus/705/ascendente/
http://carris.transporteslisboa.pt/en/bus/744/ascendente/
By aerobus: This is a private service. There are two kind of aerobuses - line 1 that go to the city centre and line 2 that go to the financial centre.
More information you can read on the official site of the aerobus - http://yellowbustours.com/en/cities/lisbon/airport-transport/
Price for the aerobus is 3.50 euro, tickets are available on board. Aerobus operates from 7:00 am till 11:20 pm.
By taxi: for those who arrive at night or like comfort - taxi is available in the airport. Price for the taxi should not exceed 15 euro. Be careful as taxi drivers are said to try to scam tourists, especially at the airport.