We decided to get up at 7 am. But when we were ready to go out, rain started. We saw Girnar hill from our window all in the dark grey clouds. We decided to sleep a little bit and wait for rain to stop.
It took a couple of hours while the rain stopped and we decided to travel to the Girnar hill. There were many tuk tuks in front of bus station, but all of them wanted not less than 100 Rupee for the trip to Girnar hill. Finally, my friend persuaded a rickshaw to take us there for 60 rupees. It was our longest trip on tuk tuk, Girnar hill appeared to be far away from the town. So we thanked the driver a lot and paid him 70 Rupee.
It was about 12 o'clock when we started ascending Girnar hill. Many people were coming back… Clouds almost vanished. The weather was good and not too hot.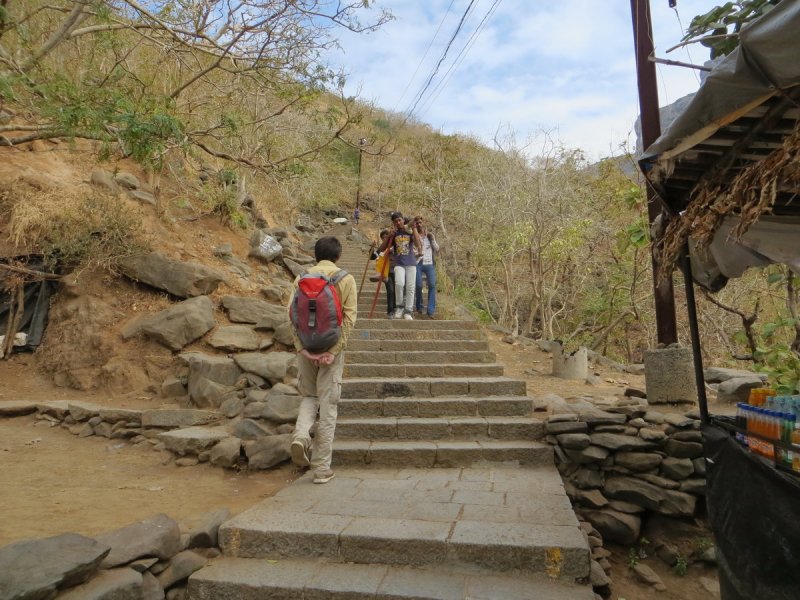 Climbing was nice - far away from the noisy streets and crowds. Somewhere on 1500-th step we felt the first signs of fatigue. On 2000-th step we drank water and had a little rest.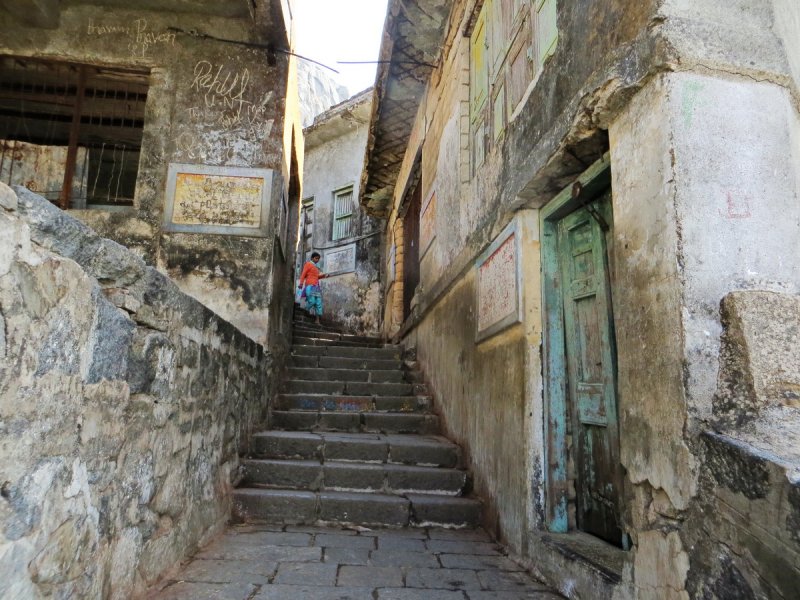 After this, labels with the numbers of steps disappeared, and somewhere on 3000-th step we reached magnificent Jain temples.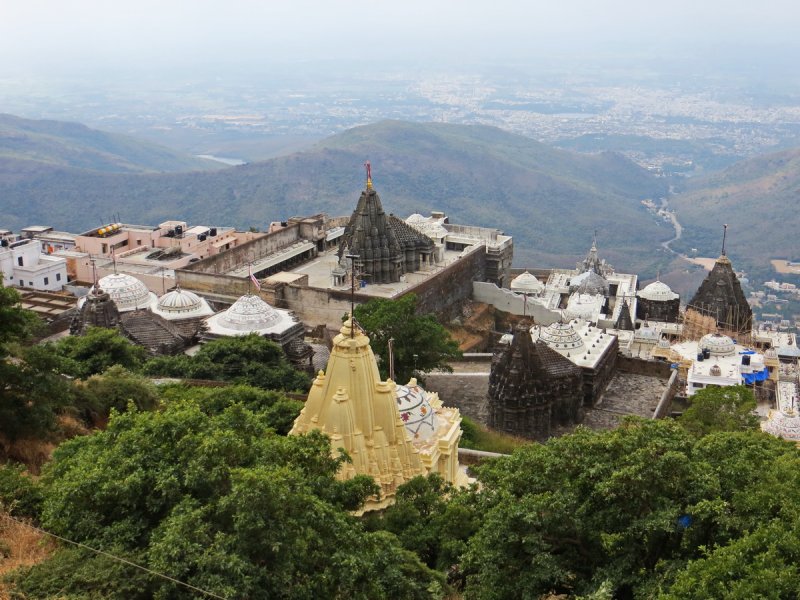 I did not expect that there are so many wonderful temples - cut out of stone with different scenes, ornaments and animal figures.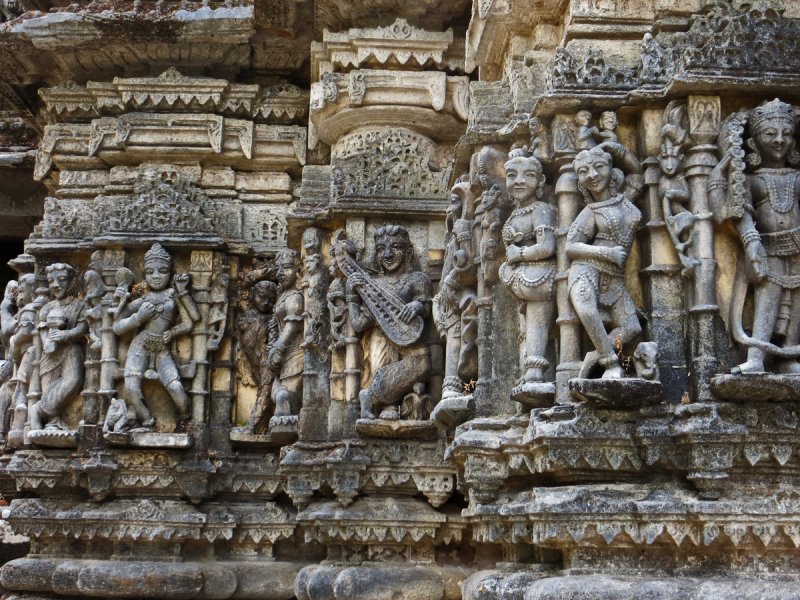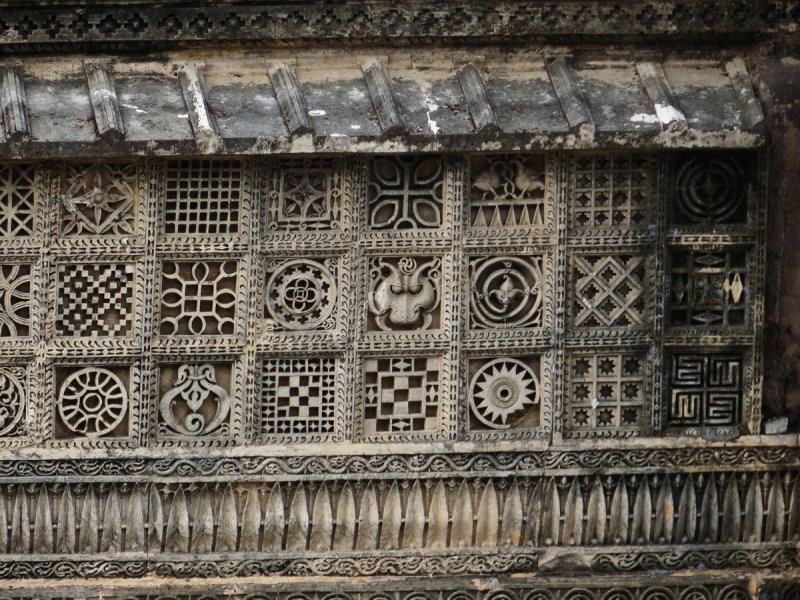 Temples are so amazingly decorated with white domes. Temples are open to the public, but they are closed at 3pm so we entered only one.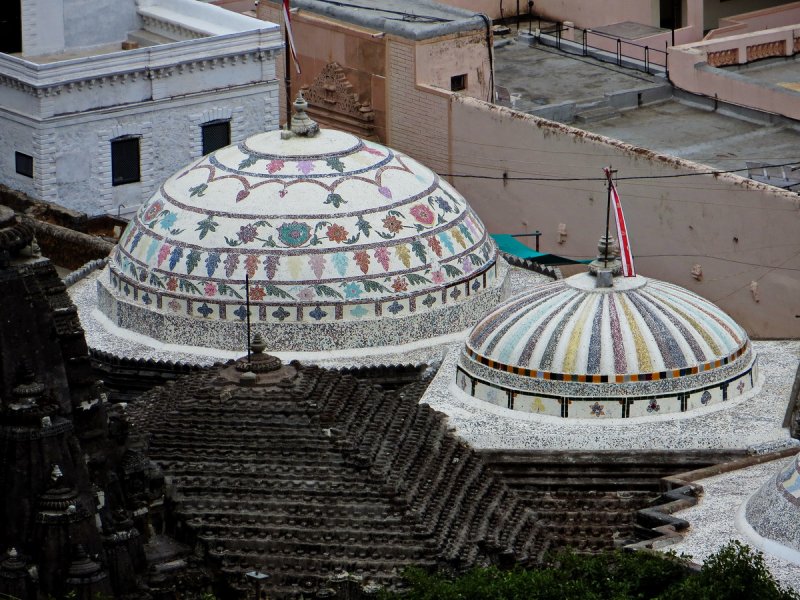 We climbed higher and saw breathtaking views on the temples. We were pretty tired on this point, but the unexpectedly beautiful scenery inspired us to go further.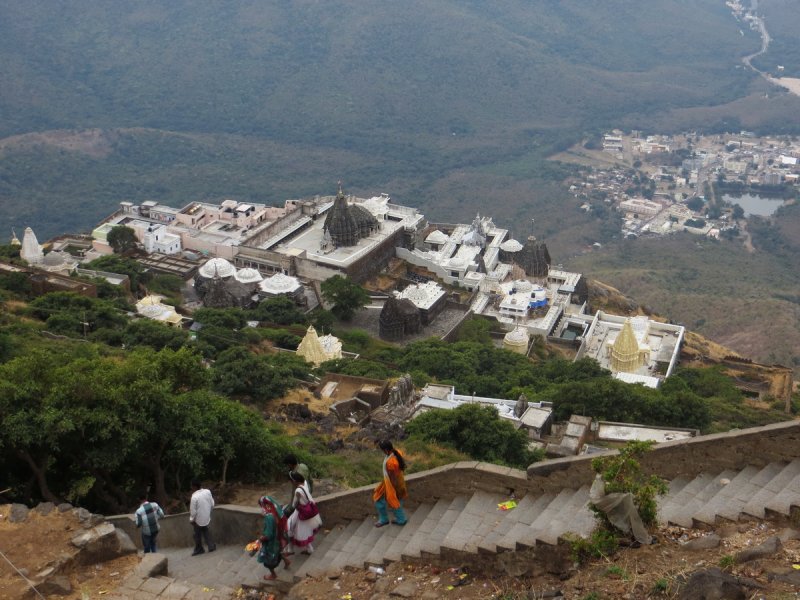 We climbed up a little bit and sat down to take a rest and eat cookies. Than we continued climbing up and up to the highest point of the Girnar. We visited all temples except the last one - we were very tired, we didn't have enough time and we had already seen a lot amazing temples. So we decided to come back. We didn't understand how many steps we overcame.
On the way back pleasant kind of indian man got acquainted with us. It turned out, he had come from Mumbai and visited Girnar for more than 15 times - he said for Hindus it is a sacred place.
It took us less time to descend, although our legs felt very tired. We reached the bus station on tuk tuk for 50 Rupee. We had dinner in the cafe that served thali, it was cheaper than yesterday one (80 rupees instead of 120). The food was rather good, but the atmosphere was so-so. I wish I did not see how they wash plates ....