In the morning man from the reception called us and inform us that we could move to another room that is available now.
Our new room was lovely, with a lake view as promised. We drank tea and decided to have a walk around Udaipur.
We didn't have any specific plan - we just want to relax and enjoy the city that we liked too much during our visit several days ago.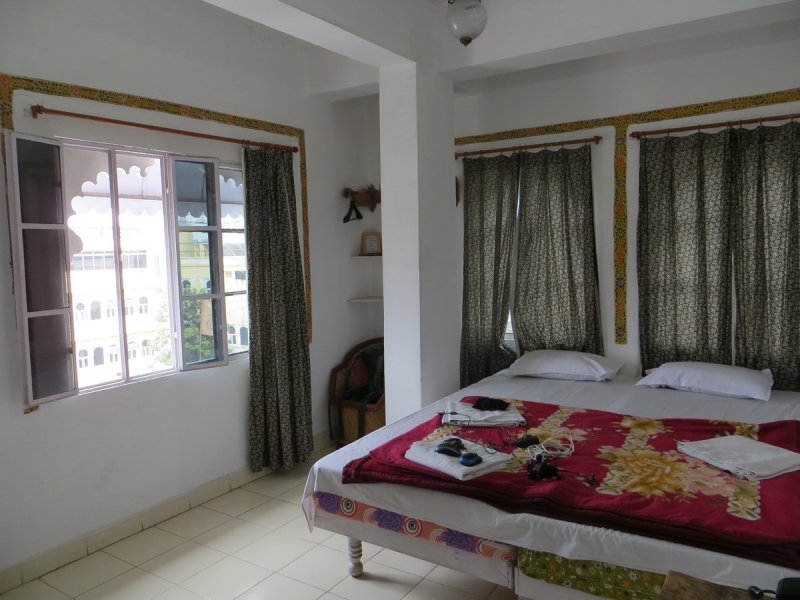 First we went to take a look at the Lake Palace that didn't impressed us much. It turned to be worse in reality than we saw it on photos.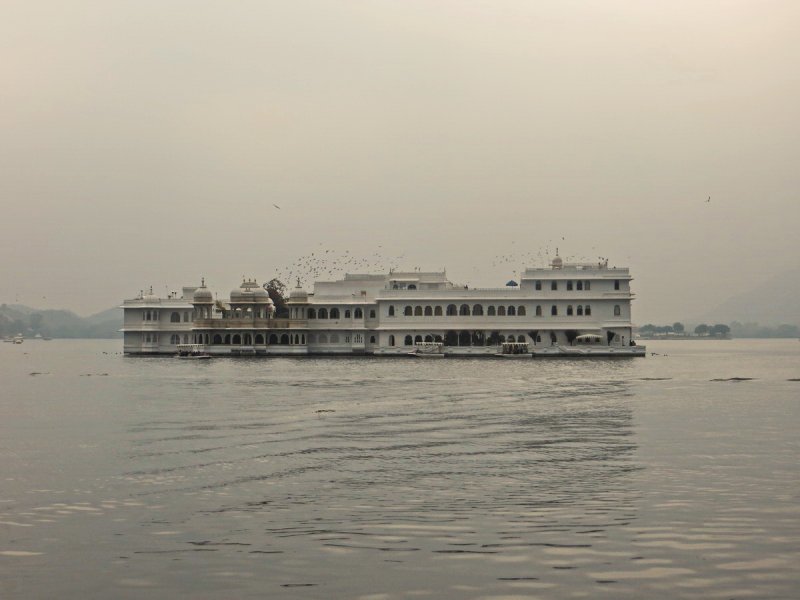 While we were wandering in some street we saw patties that were frying in a large pan fry.
We decided to take a bite.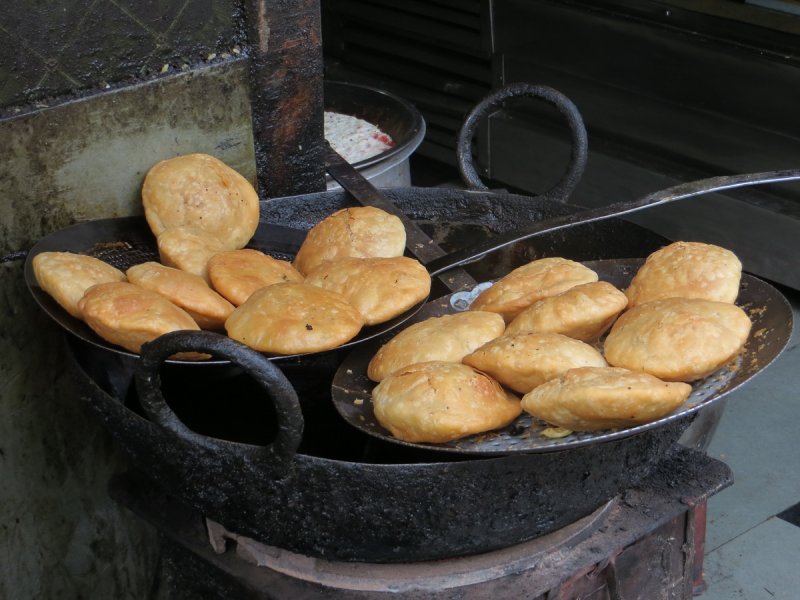 Later we found out that there were kachori - spicy flat round patty made of fine flour and filled with mixture of baked yellow indian beans. It was served with sauce and was very tasty (be careful such patties could be really very spicy :)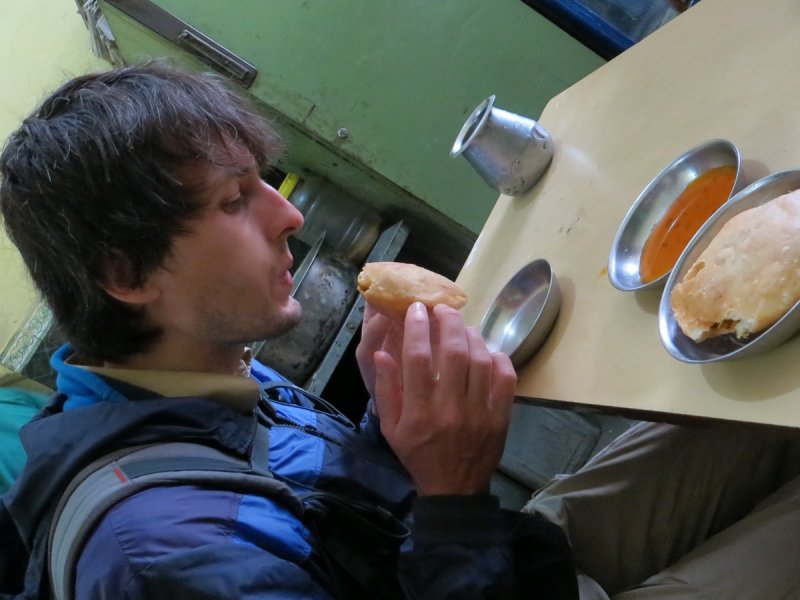 Eventually, while roaming around Udaipur we found another entrance to the city palace (not that we saw during our last visit). It turned out that only for 30 rupees per person we could enter palace territory, walk there and take a look on the building of palace and then exit from the other side - not far from our hotel.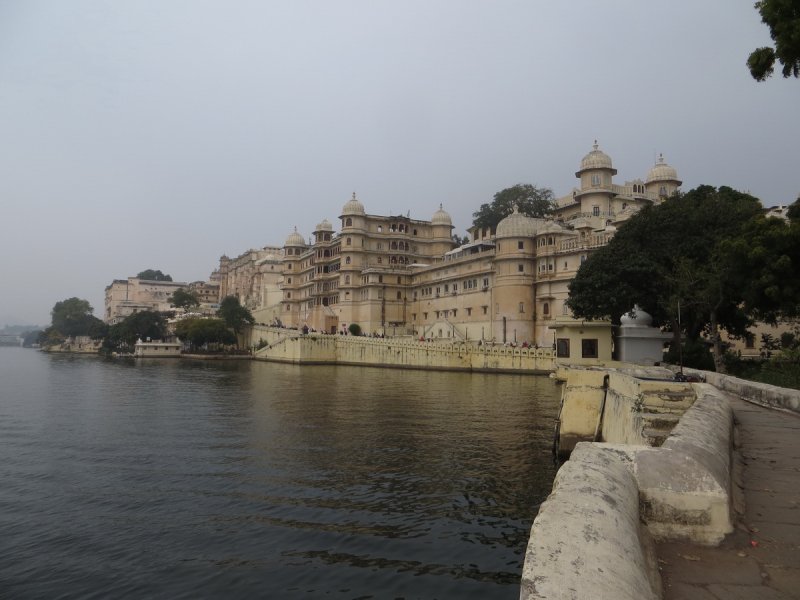 Building of city palace started in 1559 and continued for next 300 years by next generations of maharajas. By the way city palace of Udaipur is considered to be the largest royal complex in Rajasthan and it is really impressed a lot by its well-maintained territory and stately buildings.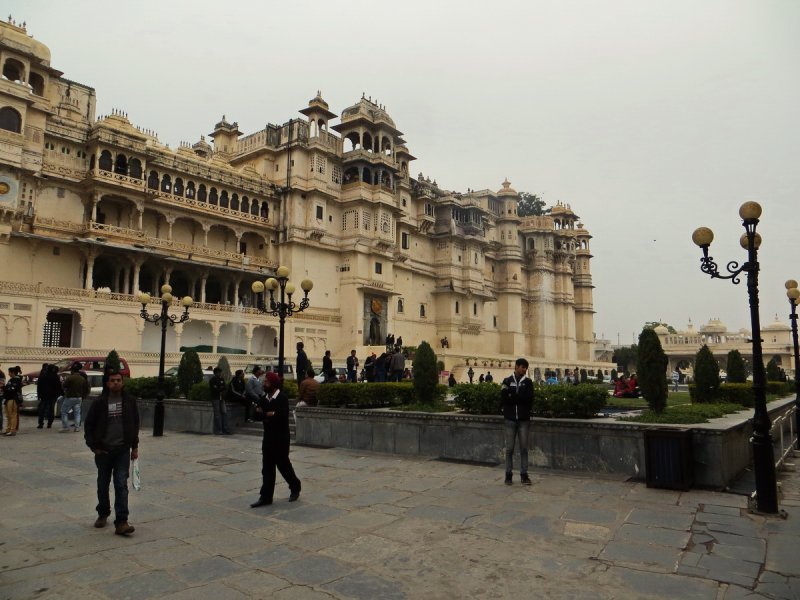 The palace is luxury and very nice - buildings in Indian style with carved balconies seemed fabulous. There is very beautiful main square with fountains.
We had dinner in the restaurant of our hotel Panorama once again and we were very satisfied.