This day is not too much to talk about. In the morning we went to the bus station that is quite far away from the city center. We were planning to visit Kumbhalgarh fort, but it appears that there are no buses to fort from Udaipur.
First we asked for the bus in the ticket office on the bus station. And man said that we could reach Kumbhalgarh fort by going by bus to Sadri and then, take another bus in Sadri… We were not ready for too complicated journey, so we went to ask for the bus at the various travel agencies and private bus companies that are situated near bus station. But none of them had direct bus to Kumbhalgarh fort. So we decided to stay in Udaipur and just relax doing nothing.
We stayed in the Mewari Villa hotel - we have been stayed there already during our first visit to Udaipur and liked this cheap, but cosy hotel a lot.
We were wandering around Udaipur. First we go to the lakeside where we saw women washing clothes just on the bank of the lake.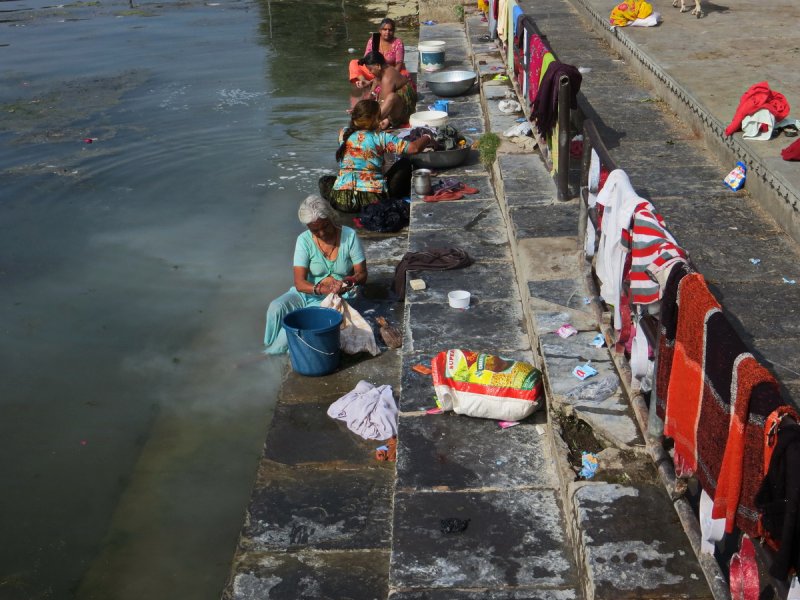 We found famous Udaipur attraction Bagore Ki Haveli, built in 18th century. It's a beatiful building with more than hundred rooms decorated with coloured glass and paintings on the wall. Don't know why we didn't visit it - there are plenty of enthusiastic comments about it throught the internet.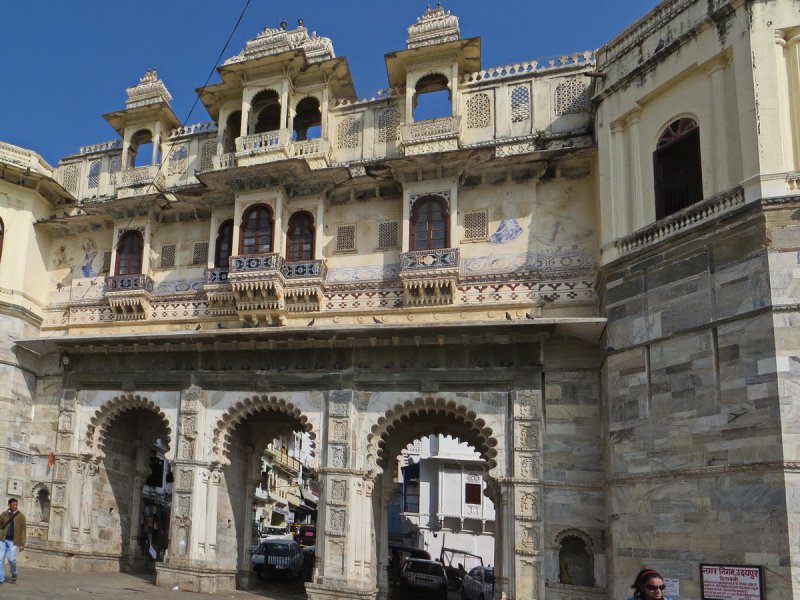 Bagore Ki Haveli - view from the lakeside.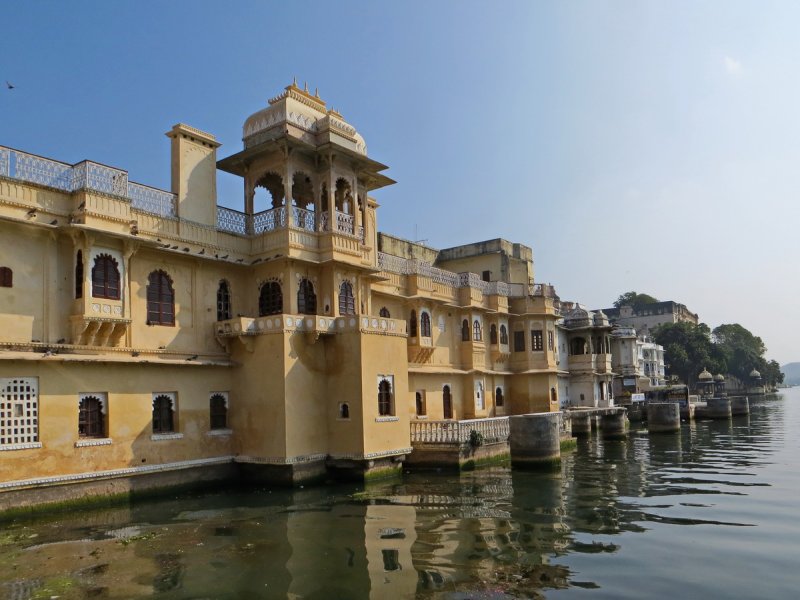 I like this picture a lot. It seems the whole India is described in one shot. Indian man is lazy sitting, doing nothing. Somebody laying on the ground. Litter is everywhere. And something astonishing is on the background.
We found a park with broken fountain and strange trees with huge heavy fruits.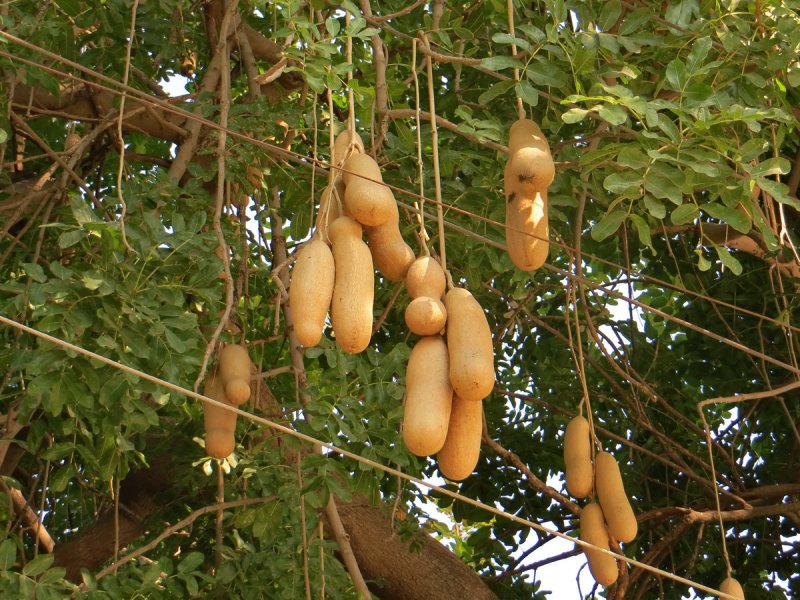 One of the non-touristic Udaipur street. Indian woman with two donkeys.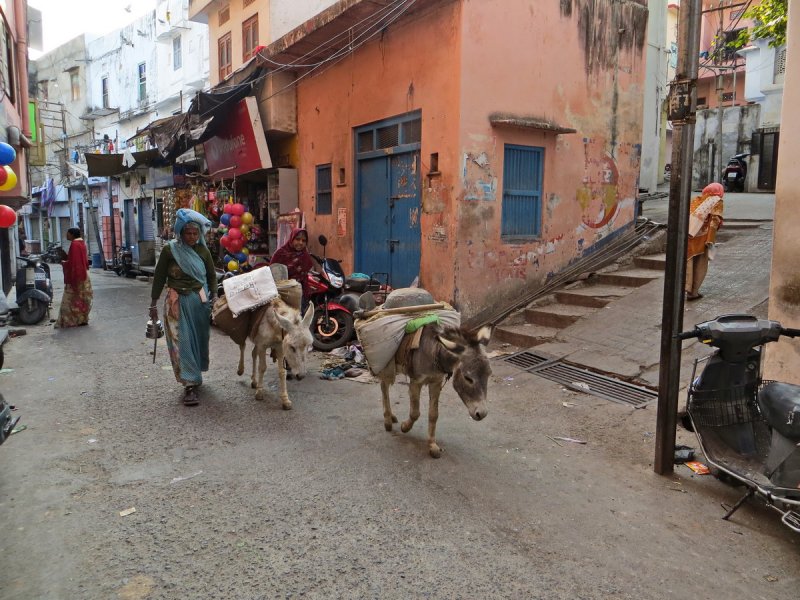 I fell in love with narrow Udaipur streets. They are so colorful, full of life and different smells.