Have you ever known that there are two Taj Mahals in India?
Bibi Ka Maqbara is well known as poor man's Taj Mahal or mini Taj Mahal. This this a tomb of Aurangzeb's wife, built by her son Azam Khan in 1679. Azam planned to built the entire mausoleum with white marble, however his thrifty father, Aurangzeb, banned his son from spending so much money for his idea. To resemble a marble, Bibi Ka Maqbara was mostly covered with a lime, that shanked off partially over time.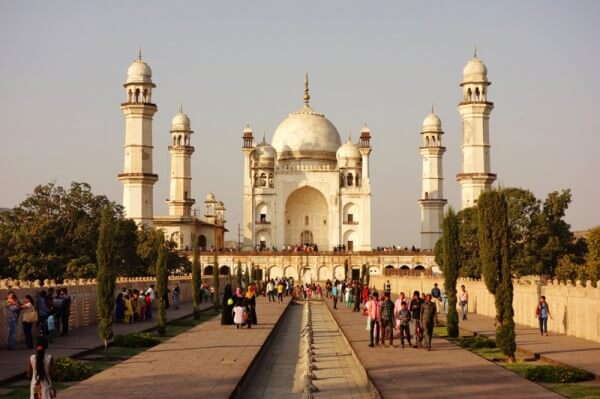 Bibi Ka Maqbara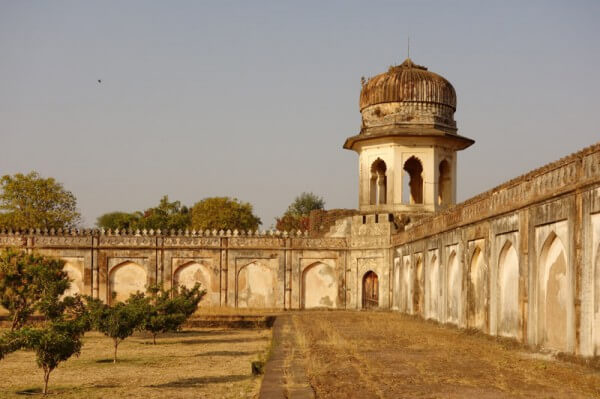 Towers and walls around Bibi Ka Maqbara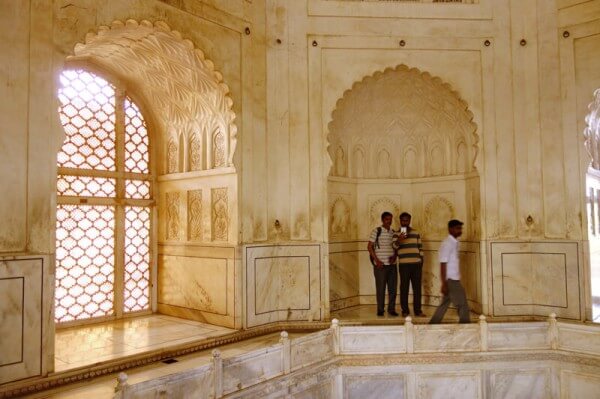 Inside Bibi Ka Maqbara
However, the building is very impressive, not too much as Taj Mahal is but it is definitely worth visiting if you are in Aurangabad. This building has its own charm, surrounded by large green territory it is a great getaway from the bustling city.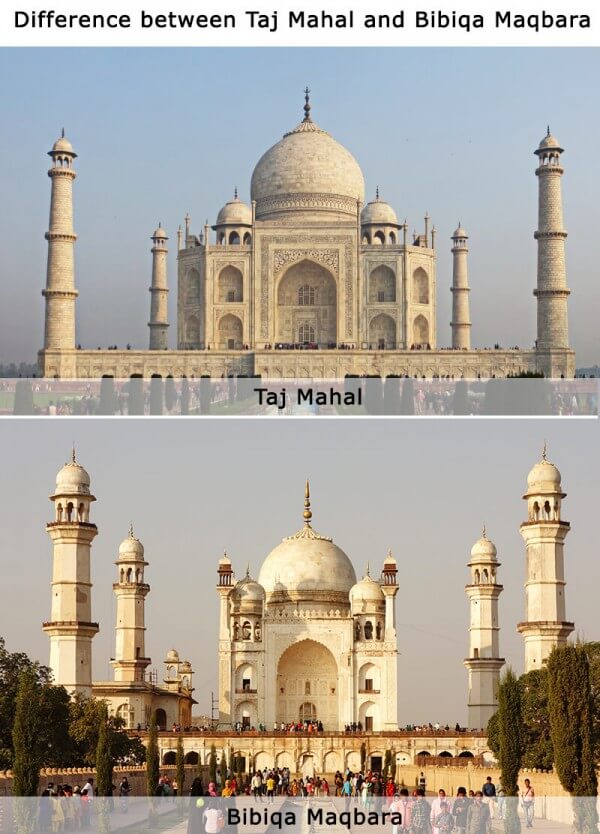 Difference between Bibi Ka Maqbara and Taj Mahal
We got there by tuk tuk, it costs 80 Rupee (1.2$) from central bus station one way. We spent several hours there, but you might need less. There are a lot of tuk tuks near the entrance to Bibi Ka Maqbara, so it won't be the problem to return back home.
Entrance fee is 200 Rupees (3$) for foreigners and 15 Rupees for locals.
Bibi Ka Maqbara is located in Aurangabad. Aurangabad is a good starting point for visiting Ellora and Ajanta caves.
How we got to Aurangabad
We reached Aurangabad by night sleeper bus from Indore (bus agency was Hans Travel and the bus quality was good, it was AC sleeper bus with blankets, TV and even toilet!)
If you are going to Aurangabad from Mumbai there are four daily trains connecting Mumbai with Aurangabad railway station.
Where we lived in Aurangabad
It was hard to understand where it is better to live in Aurangabad when we booked the hotel in advance, but we had chosen very nice option - hotel Pearls. I really recommend this hotel to everyone (double room costs 26$ if booking through Agoda), as it was one of the best hotels we lived in during our 1,5 month traveling around India.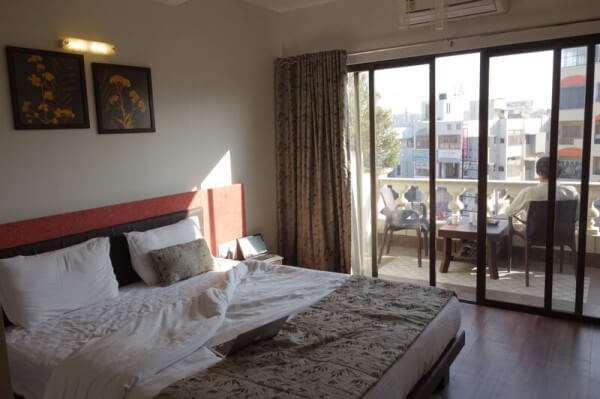 Our room in hotel Pearls, Aurangabad
Each room has its balcony overlooking the street. There are AC, hot water, wifi, comfortable bed with clean linens, breakfast including (but be ready to indian breakfast such as sheera, upma, masala dosa, etc)
Hotel is very conveniently located, there are a lot of restaurants nearby (our favourite restaurant was Smile, opposite Domino`s Pizzeria). Central bus station is in 10 minutes walking that was also very nice.
Don't miss amazing Ellora caves just in 30 km from Aurangabad. Another caves complex, Ajanta caves are 100 km from Aurangabad, read about our day trip to Ajanta here.