*
Traveling to Albania
Our itinerary of traveling in Albania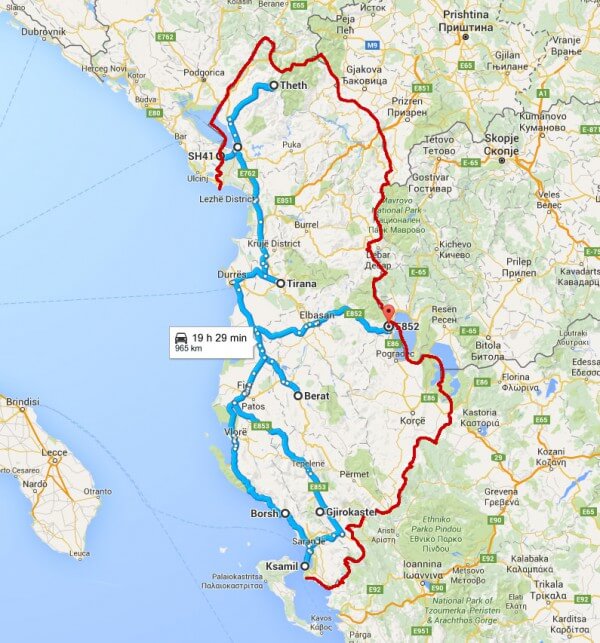 We spent in Albania 8 days, drove 965 km and I could say we moved rather quickly. I would like to stay one more day in Berat and we didn't visited Tirana at all.
Sea in Albania was warm and nice, but as for me the best sea in Balkans is in Croatia. There are many sandy beaches in Albania, however the best places for swimming is Ksamil beach and many secluded bays along the road of Albanian Riviera (from Dhermi to Lukove).
I wrote post about the most interesting facts about Albania that we noticed while traveling around. Below is our story day by day.
We came to Albania from Montenegro. We easily and quickly crossed the border between two countries (policeman took our passports and technical passport of the car in one window and gave it back in another with Albanian stamps). Our first destination in Albania was Rozafa castle, one of the most popular tourist destinations in Albania. There is a free parking for car just in few meters from the entrance to the castle (don't be afraid, at the end road became very narrow and made of cobblestones, just continue moving until you see the parking). We neither exchange the money, nor...
read more →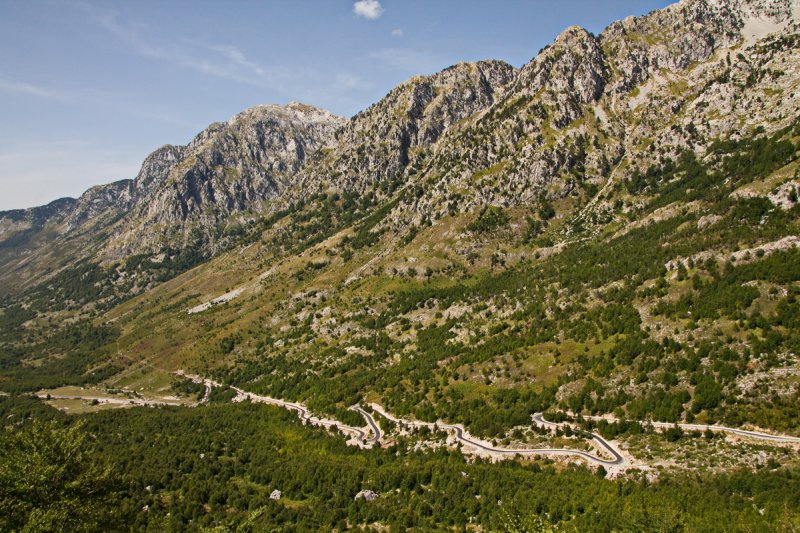 We planned to visit Albanian Alps and choose between Valbona and Theth villages to make a day hike. Finally we choose Theth because driving to Valbona ends up with too many additional kilometers. I booked a room in villa Gjecaj for 2 nights…. So our journey to Theth begin at 12 o'clock when we checked out from the camping. NB: if you want to visit Valbona, this is probably the best site with all information you might need. We called on the way into small city in hope to find some shops with food (as we want to take something for a day hiking). We found three shops, where we bought...
read more →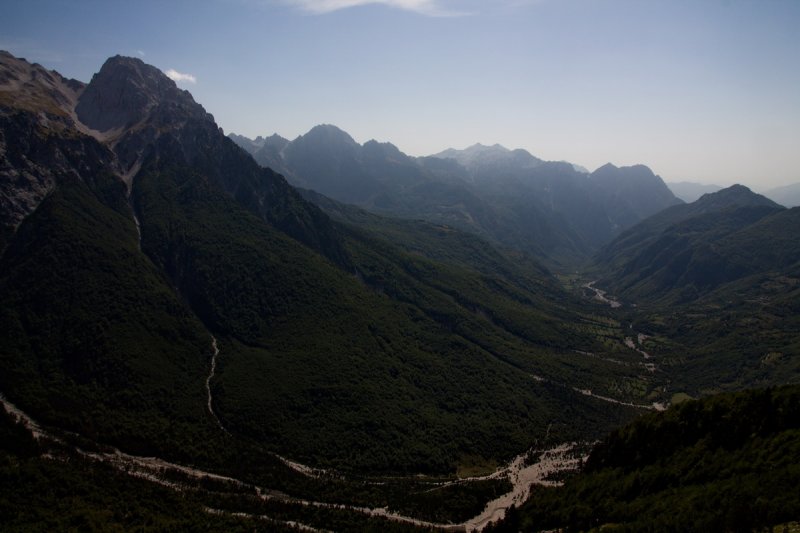 We had hiking the whole day around Harapiti mountains in Theth National Park. Albanian Alps are very picturesque and much more wild that ones in Europe.
read more →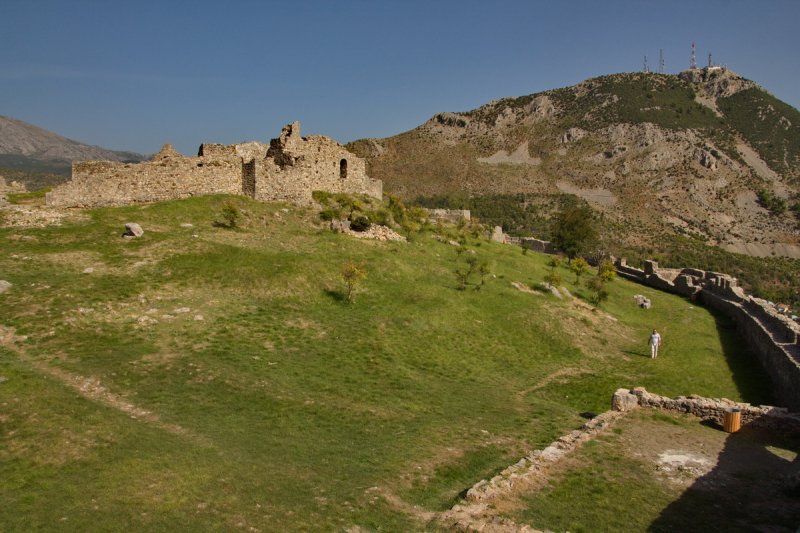 After the breakfast we checked out and began the long ascend by gravel road from Theth valley. We were going to reach camping not far away from Tirane. On the way we were going to visit Lezhe castle.
read more →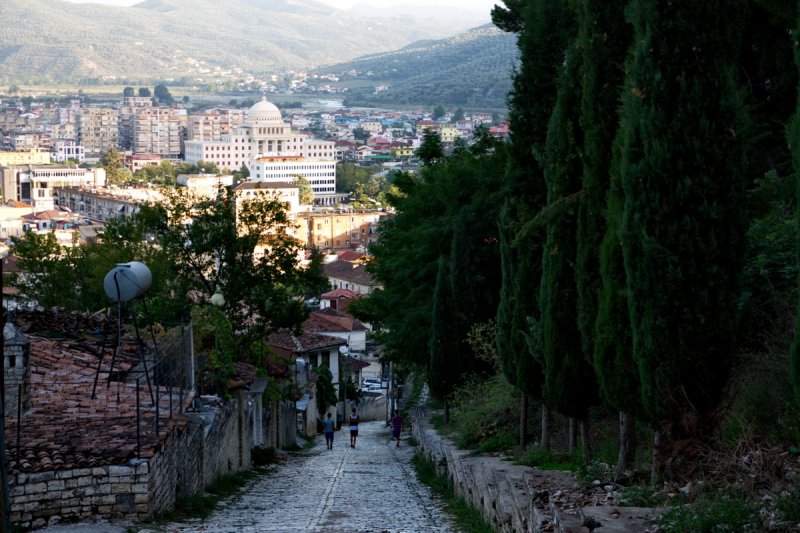 After breakfast we packed and moved in the direction to Durres. First we thought we will spend few hours in Tirana (visiting the capital of the country is usually a must for the most of travellers), but finally we decided to skip it for several reasons. It was very hot and hard to walk around the city under the baking sun. Weather forecast predicts rains in several days but we wanted to swim and explore Albanian beaches a lot… (yeah I like sea much more than cities).
read more →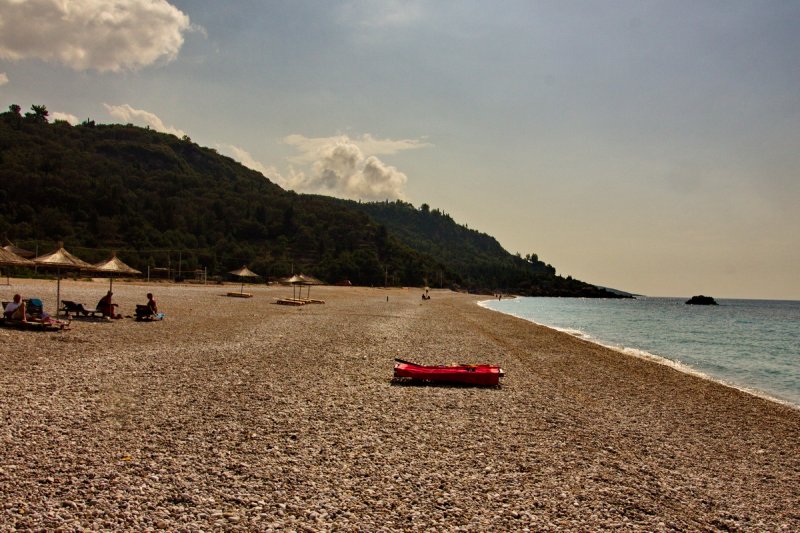 The day starts with a generous and very tasty breakfast served by owners of the villa Lili (really recommend this place to stay if you are planning to overnight in Berat). Hostess packed a plate of home-made pancakes as well.
read more →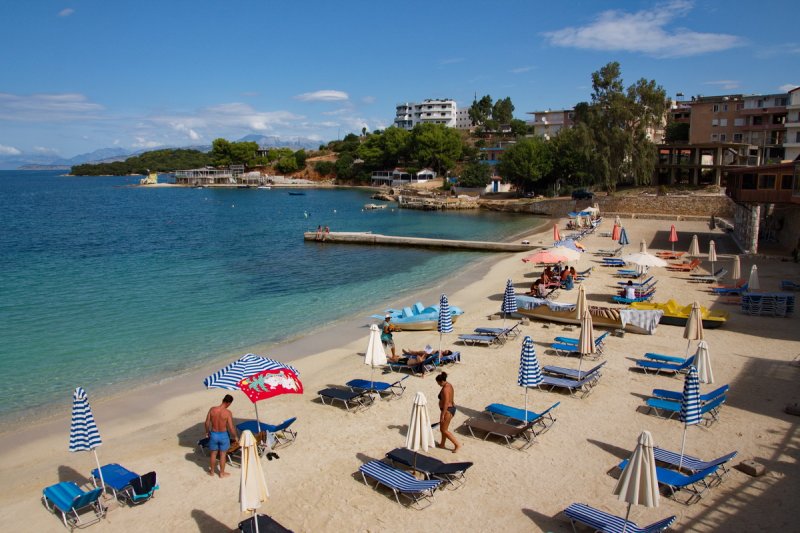 After the short swimming in the sea and breakfast we left Kraneo campsite and moved further. Today we are going to stay at the camping near well-known Ksamil beach beside the city of Sarande. There are many good reviews about Ksamil so we are interested to see it on our own. First we passed by the town of Himare, nice small town with hotels along the road, lovely bay and pebble beach. On the way to Ksamil we wanted to visit Porto Palermo castle and to swim somewhere.
read more →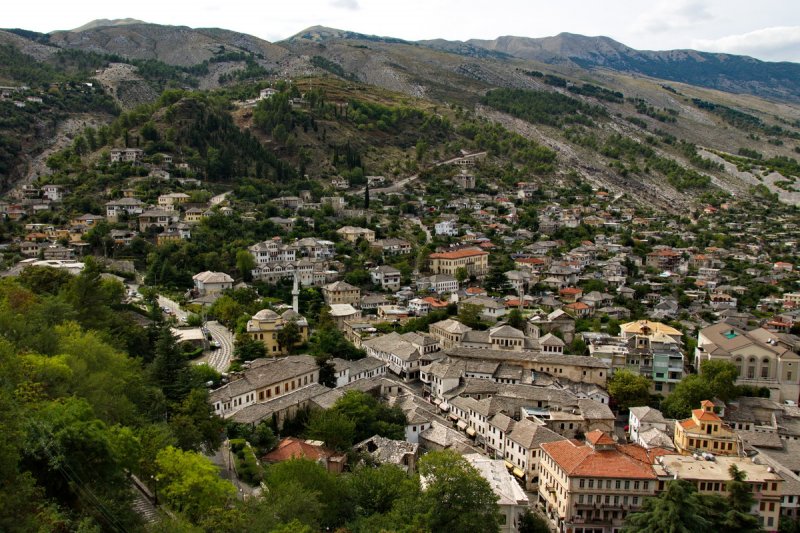 Surprisingly, there was sunny morning after heavy rains at night and after the breakfast we went to swim in the sea. Sea was warm, but water was not clear. Then we left camping and went on to Gjirokaster. We booked a room in B&B Kotoni in Gjirokaster. There are several parking places in front of the house. This is typical house, but probably rebuilt for lodging tourists. Room was small but very nice and view was really great, we saw the old town center and castle from our window.
read more →