Surprisingly, there was sunny morning after heavy rains at night and after the breakfast we went to swim in the sea. Sea was warm, but water was not clear. Then we left camping and went on to Gjirokaster.
We booked a room in B&B Kotoni in Gjirokaster. There are several parking places in front of the house. This is typical house, but probably rebuilt for lodging tourists. Room was small but very nice and view was really great, we saw the old town center and castle from our window.
After coffee we went out to explore the town of Gjirokaster and its castle that is said to be one of the largest in the Balkans (and after visiting it we absolutely agree :).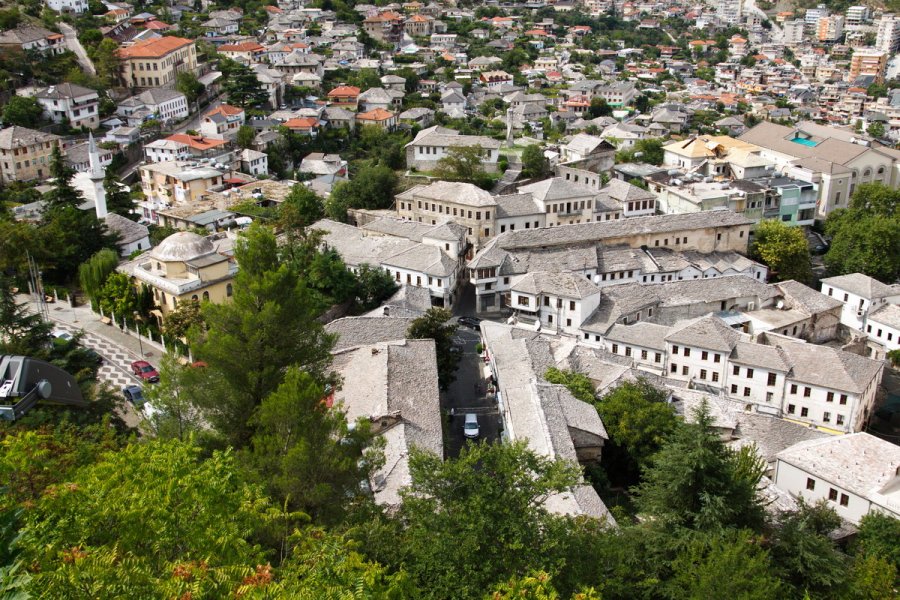 It was 2 minutes walking to the stairs that lead to castle.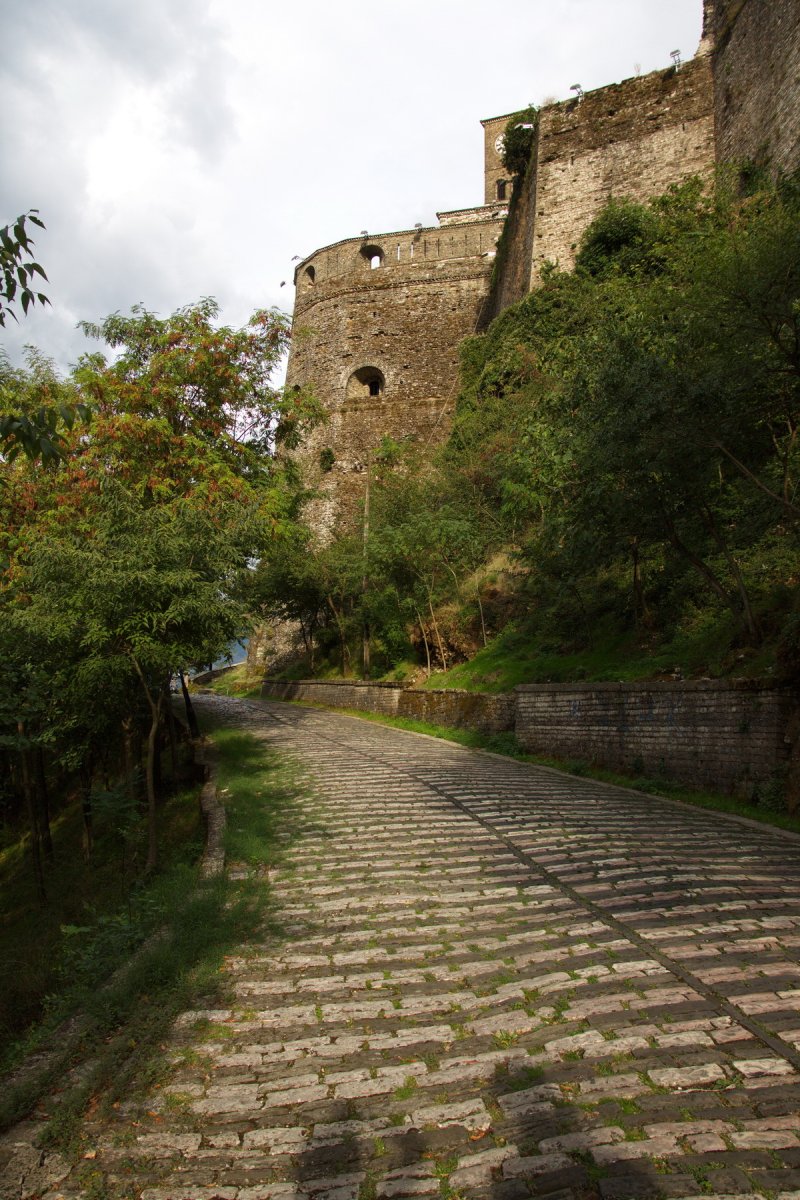 Entrance fee is 200 Leke (1.5 euro). We bought a ticket and immediately get into a beautiful gallery with vaulted ceilings and exhibition of the artillery.
But first we turned to the right and found closed part of the castle, blocked with low fence. We climbed over the fence, there was pitch dark and bats were squeaking. Don't know why they closed that part of castle, probably it will be opened later, but there are plenty of space, corridors and rooms.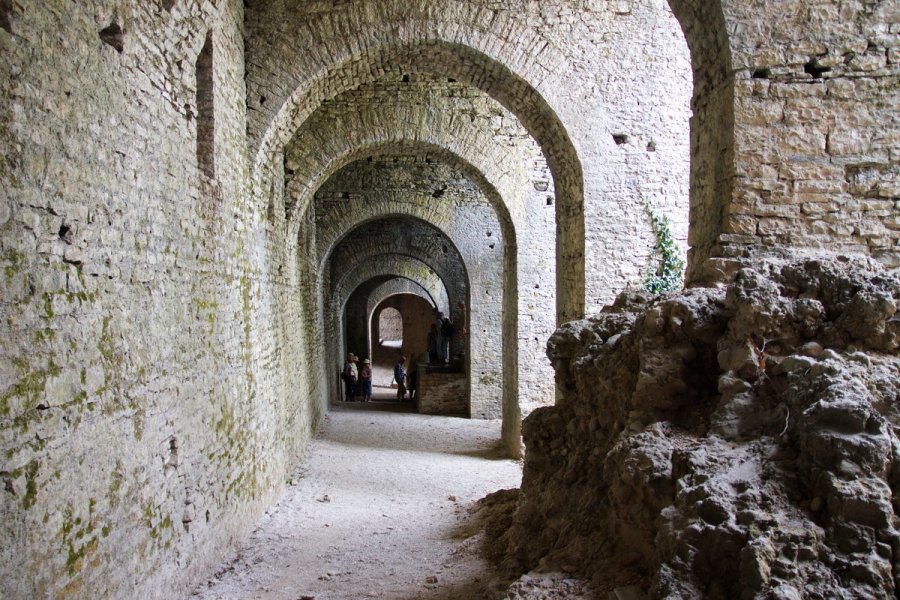 We forgot out lights and the only light we had was mobile phone, so after a while we decided to came back to tourist part of the castle (besides, I was scared by the bats).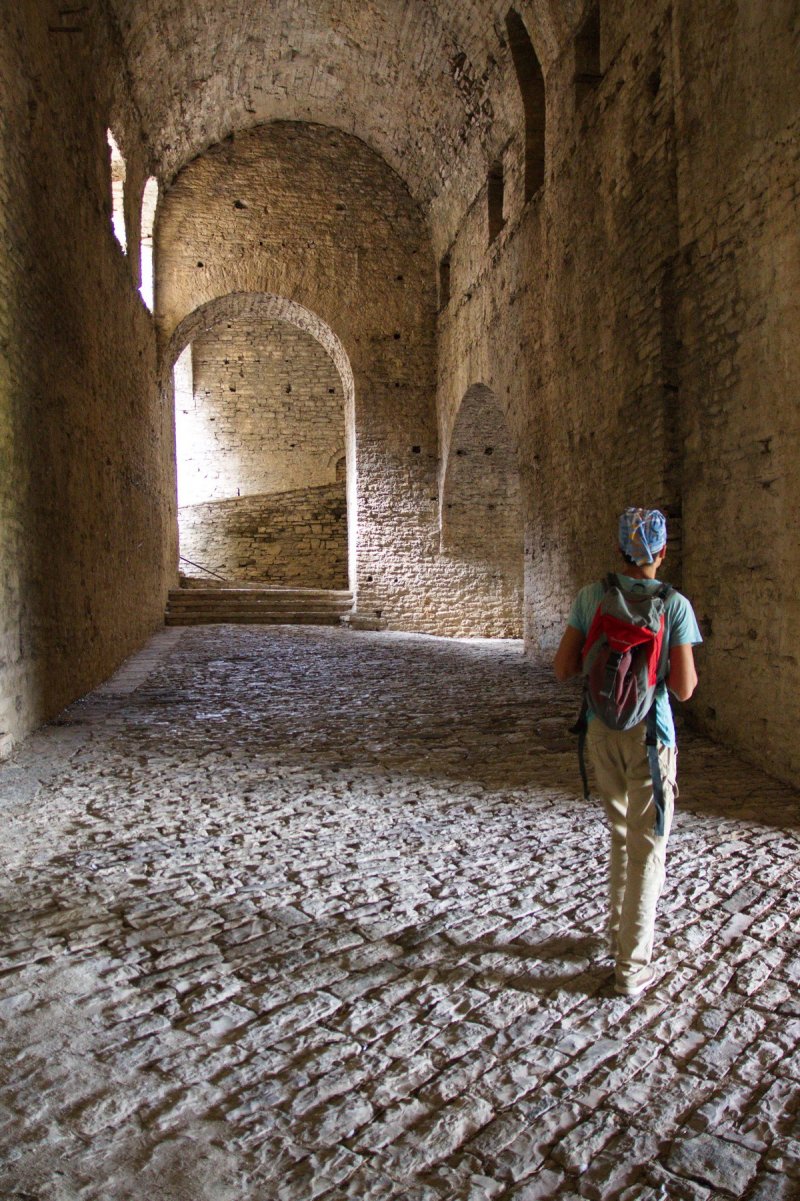 We came back to the gallery. This is a heart of the castle. This was several storied building with storerooms, bakeries and accommodation for the garrison. Now there is an exhibition of the German, Italian and Austro-Hungarian guns, anti-aircrafr guns, etc.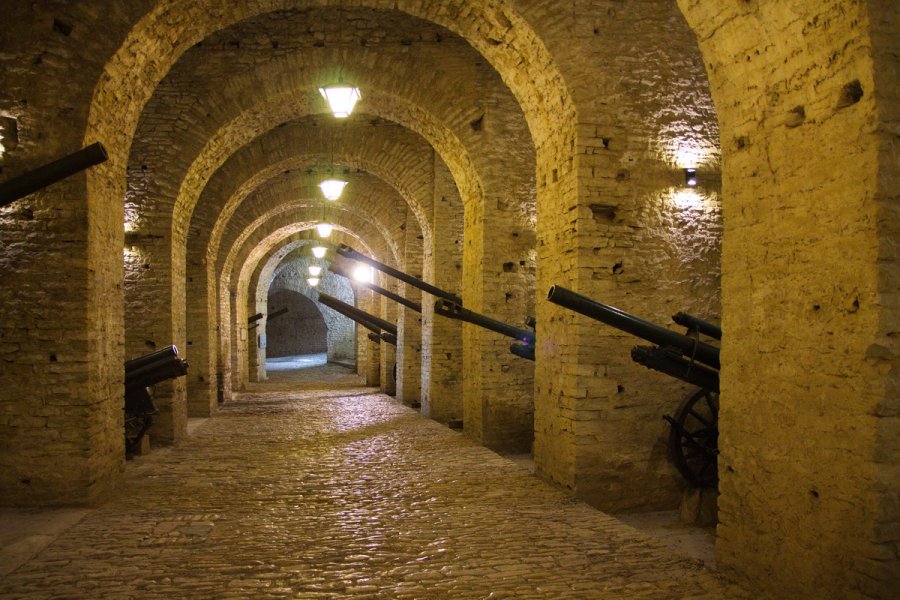 From the gallery we came out to the yard.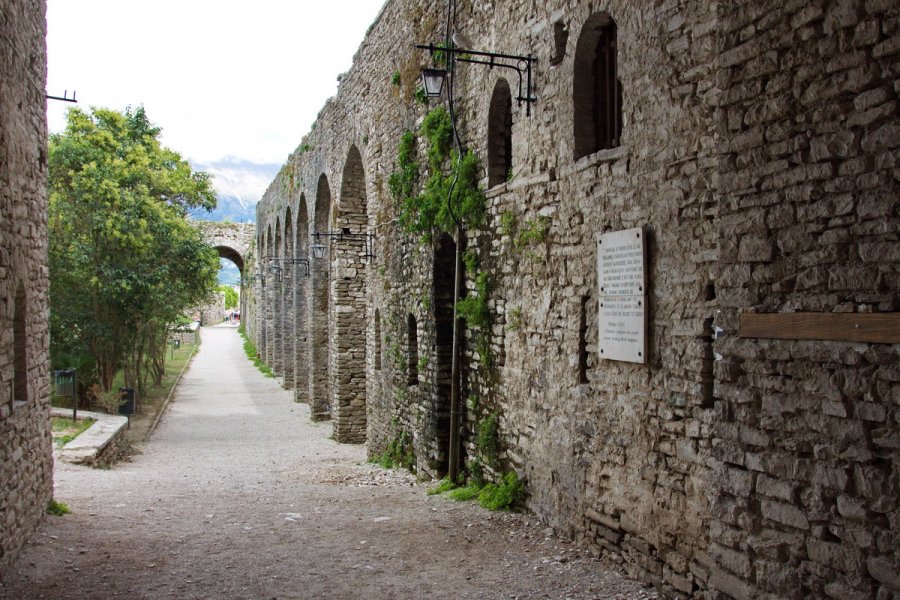 It is said that this is American spy aircraft, shot down during communist regime.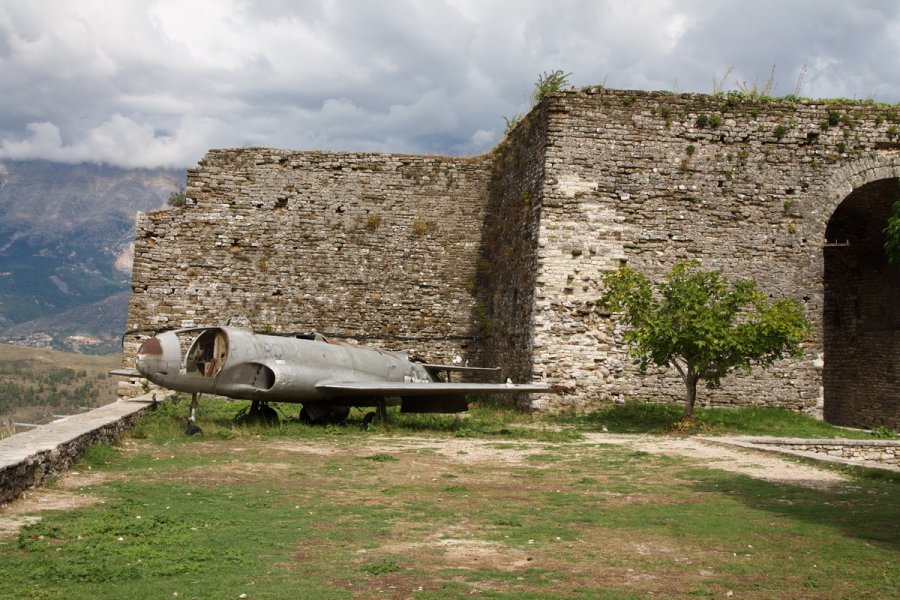 Nice views of town from the castle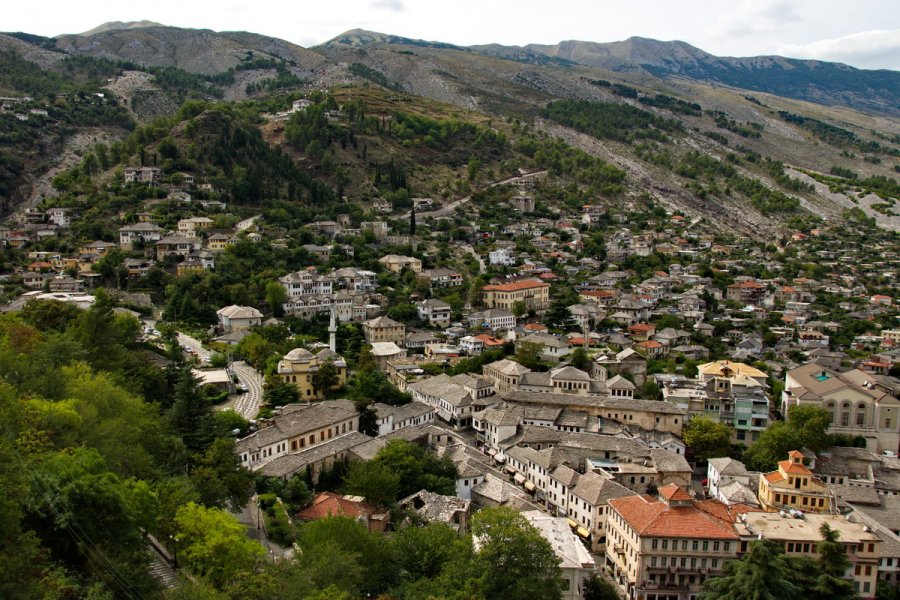 There is a big area with ruined building. We explore almost everything there and after this came to the centre of the town for lunch.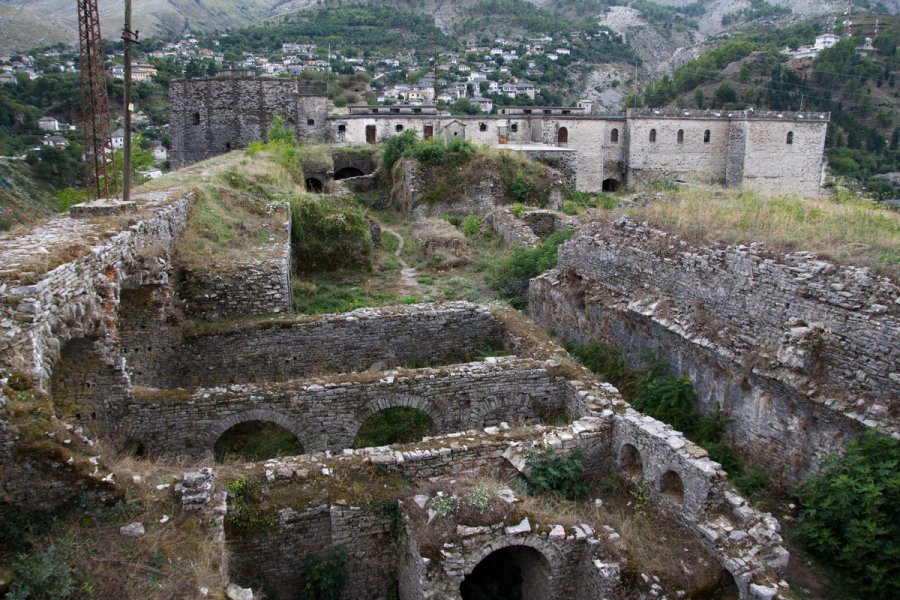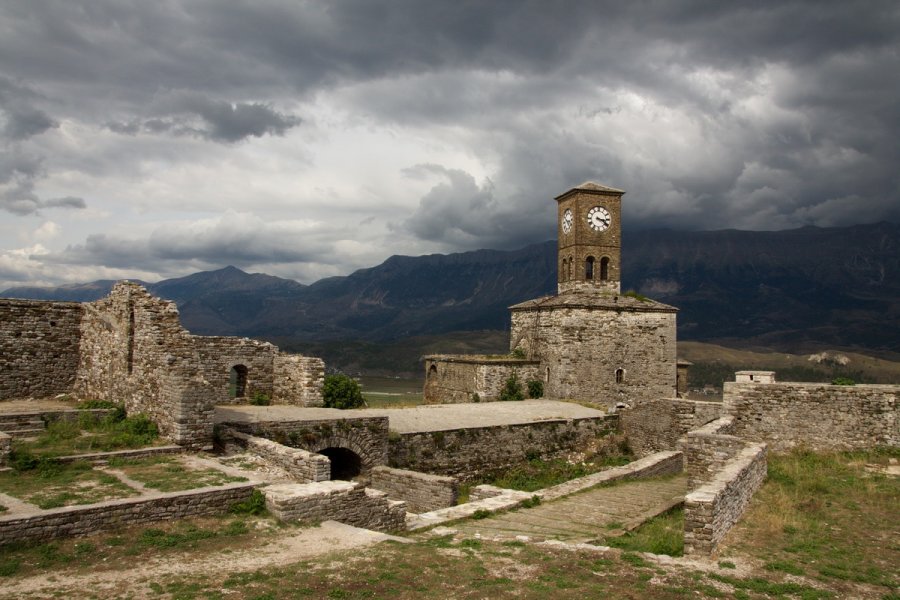 There are a lot of restaurants in the centre but we can't determine which one we like. Finally we found a small restaurant on the side street called Kujtimi. We ordered meat qofte and vegetarian qofte and a bottle of dark beer Korca. Food was good, but we liked qofte in Taverna Lazerno in Berat much more.
At home it appeared that Kujtimi is number one restaurant in Gjirokaster on tripadvisor.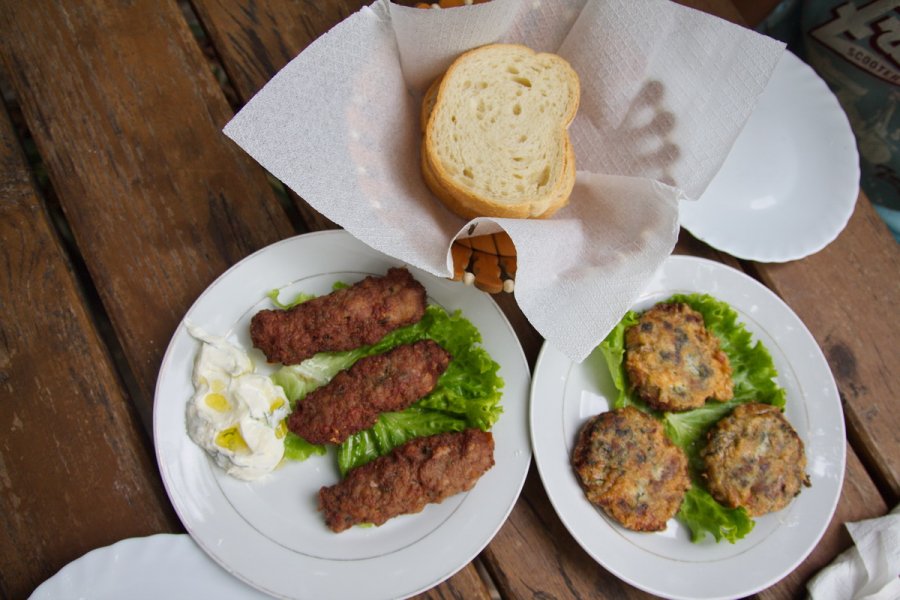 Old town centre of Gjirokaster is very small, there are several streets with original houses, so we walked around a little bit and came back home.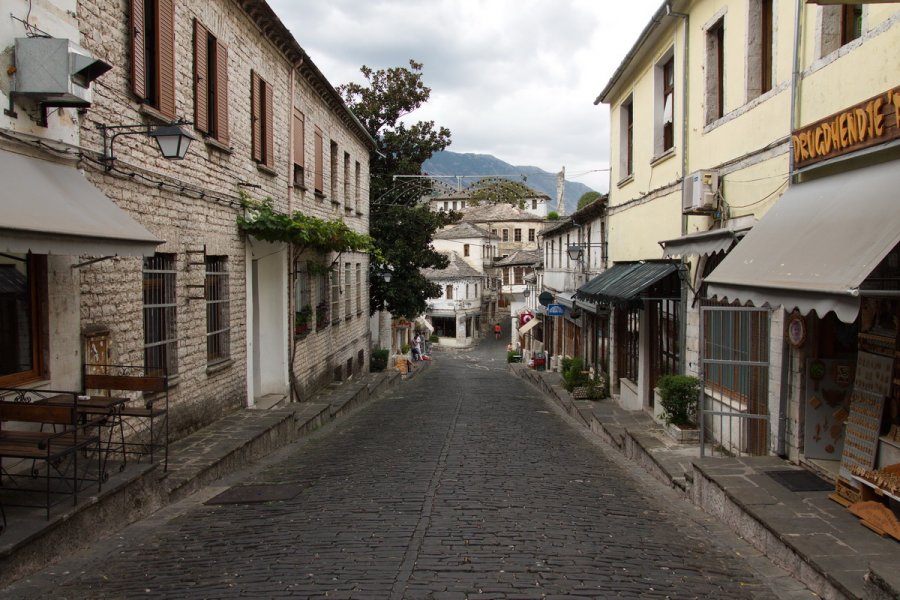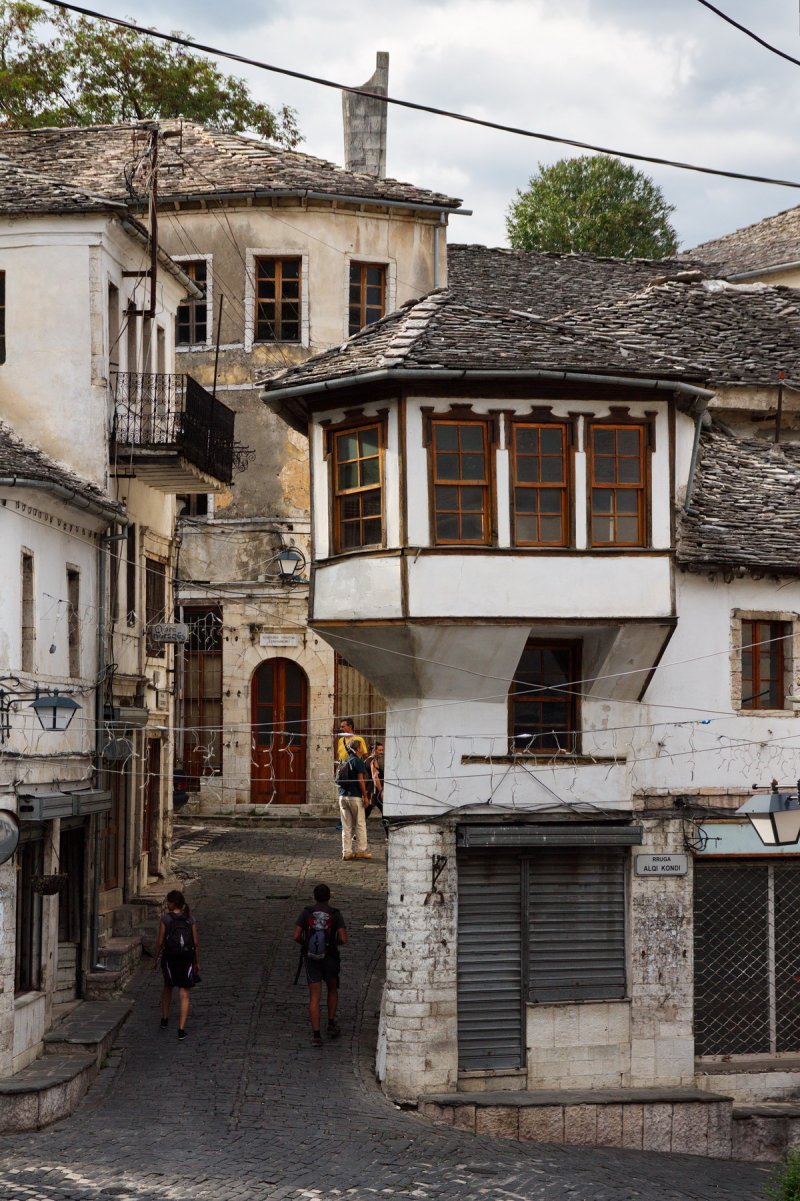 I think half of the day is enough for exploring Gjirokaster if you don't have time to stay there. There are some museums that we didn't visit (for example, Skenduli house), and a cold war tunnel – just for your information.