The day starts with a generous and very tasty breakfast served by owners of the villa Lili (really recommend this place to stay if you are planning to overnight in Berat). Hostess packed a plate of home-made pancakes as well.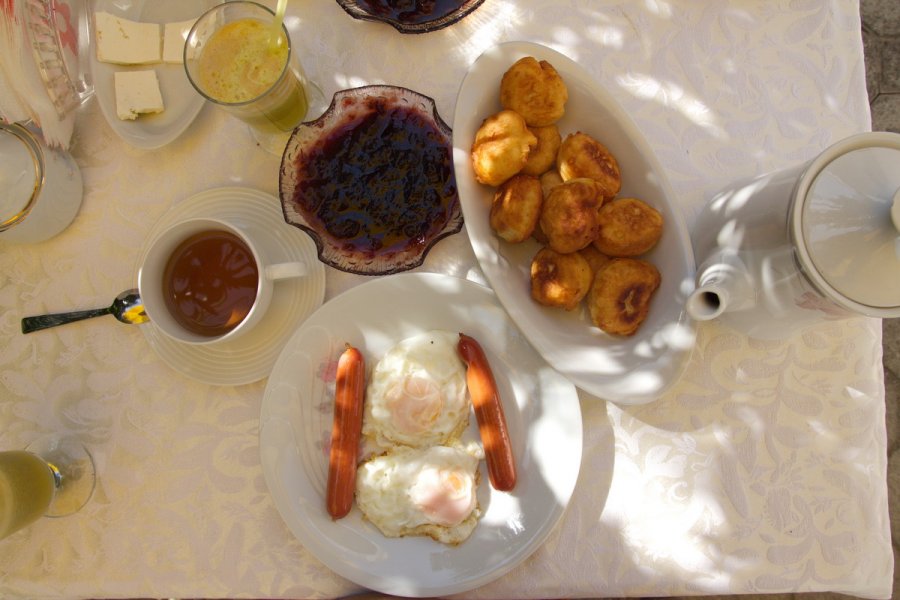 After the breakfast and warm farewell we drove to the sea. We wanted to catch the last sunny hot days (as I've already wrote forecast predicts rains in the whole Albania for 5 days!!) and to swim in the sea of Albanian Riviera.
The road from Berat to Fier was very narrow and in bad condition. So we moved slowly. But fortunately there were no policemen.
You may see very ridiculous building along the road.....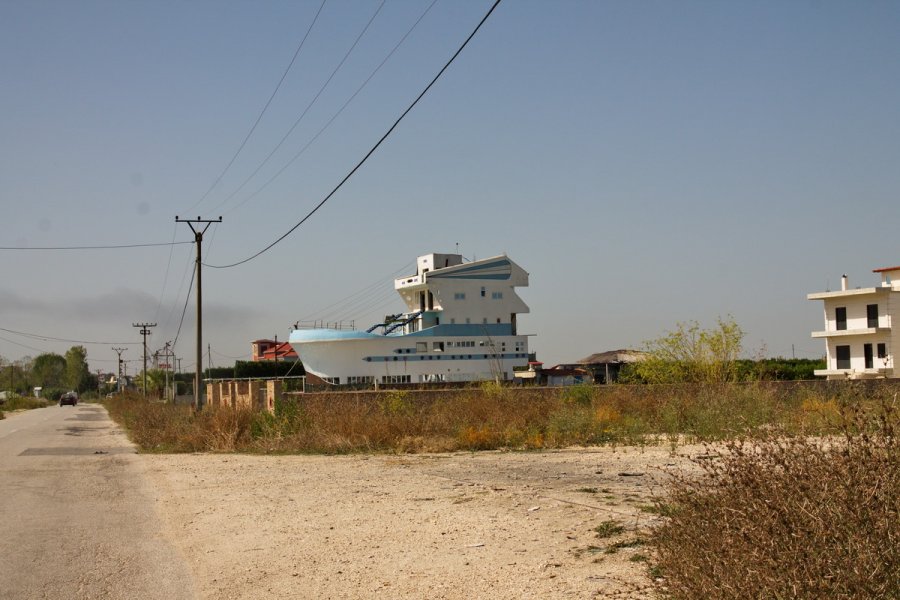 Good wide highway starts finally after the Fier. We pass by the city of Vlore with its not very nice beaches.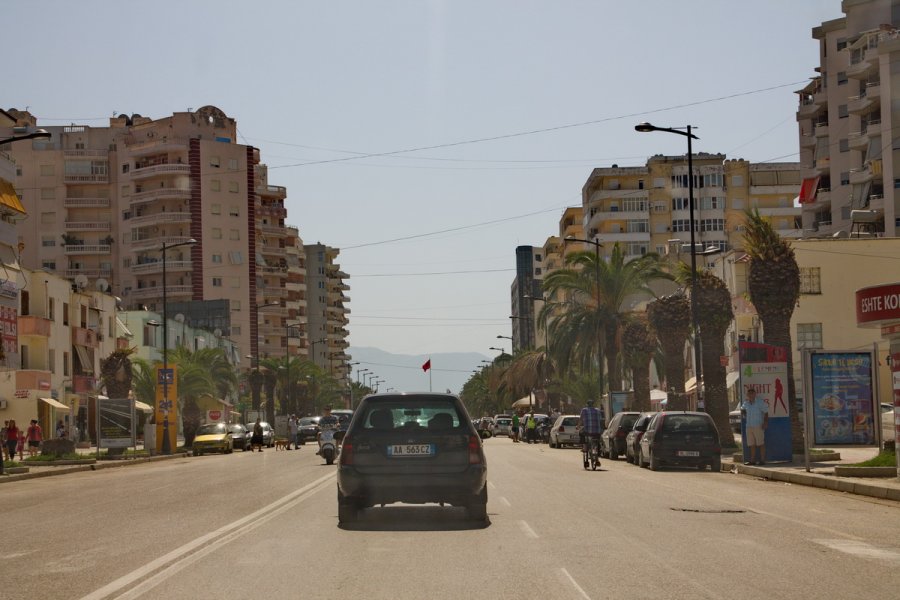 There are a lot of nice hotels along the road situated just in the middle of the field.. We were surprised who want to live there… It seemed to be absolutely boredom as you can't go anywhere else because there is only road, sea and fields…
We wanted to swim and found one nice place with parking and pebble beach (GPS coordinates: 40.3981, 19.4791). Don't know probably in summer this beach is payable but we swim and park there for free. Water was clear and views are nice.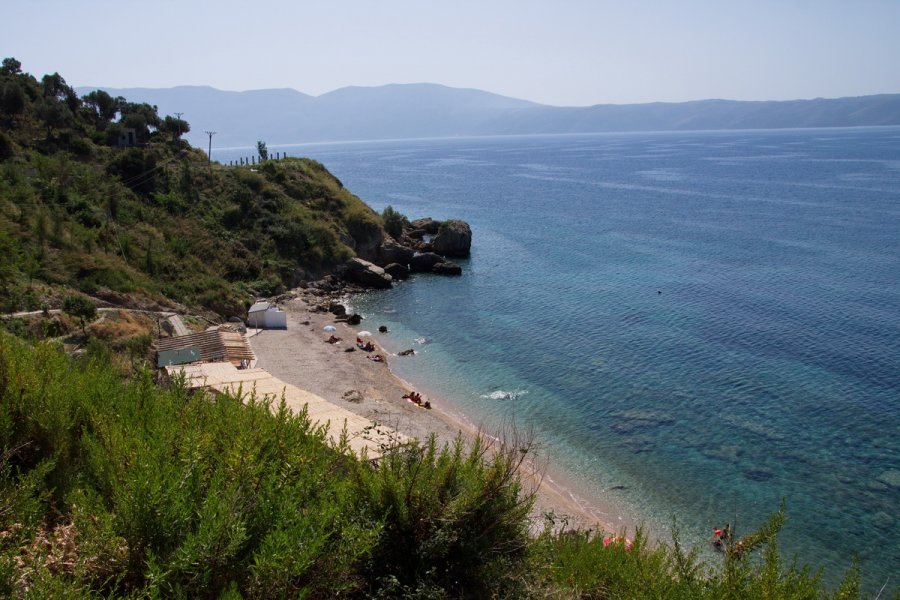 Finally we reached the Llong Pass were Albanian Riviera starts.
Albanian Riviera is the coastal area that starts from the Llogara pass and end at the city of Lukove. Road there is very picturesque. But there are not plenty of places where you can swim as road is always go up and down in the mountains. But there are a lot of side roads to the bays, but we didn't check any unfortunately, as we didn't have enough time.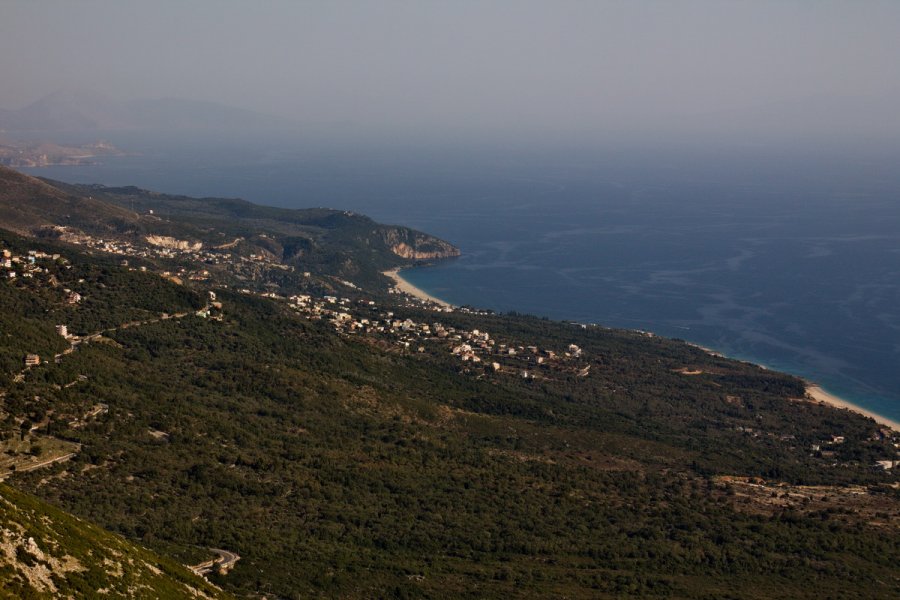 We stopped at the nice resting area with nice views over the sea and road and decided to eat the watermelon. We bought a watermelon in the small village along the road for 18 lek per kg (our watermelon was 5 kg and we paid 80 lek = 0.6 euro)
Watermelon was great, juicy, sweet and crisp. I haven't eaten so delicious watermelon for a long time! We have almost burst, but ate the whole watermelon at a time.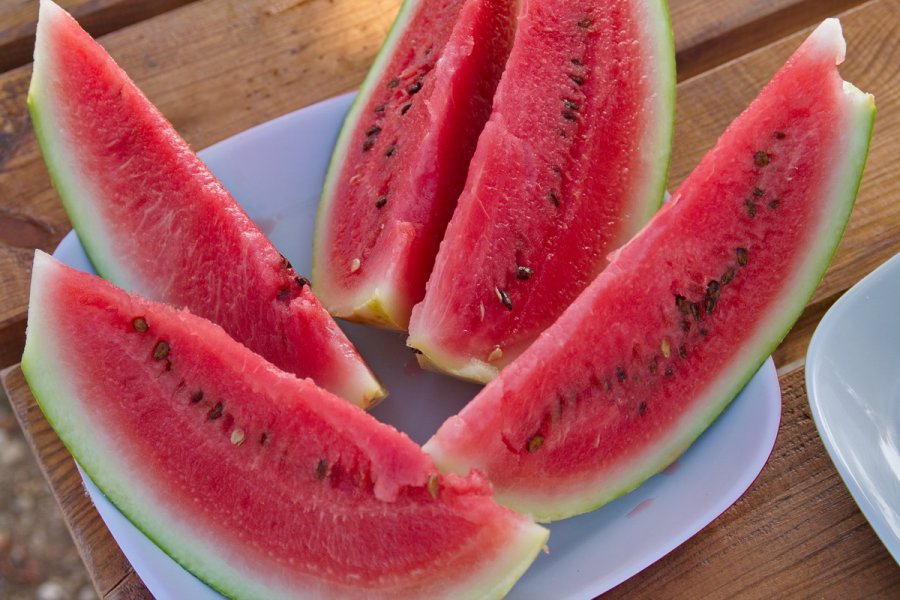 After the rest and tasty lunch we moved further to the campsite Kraneo. Campsite situated in the lovely bay with long pebble beach. There are other two campsites as well but we chose Kraneo as I read good reviews about it.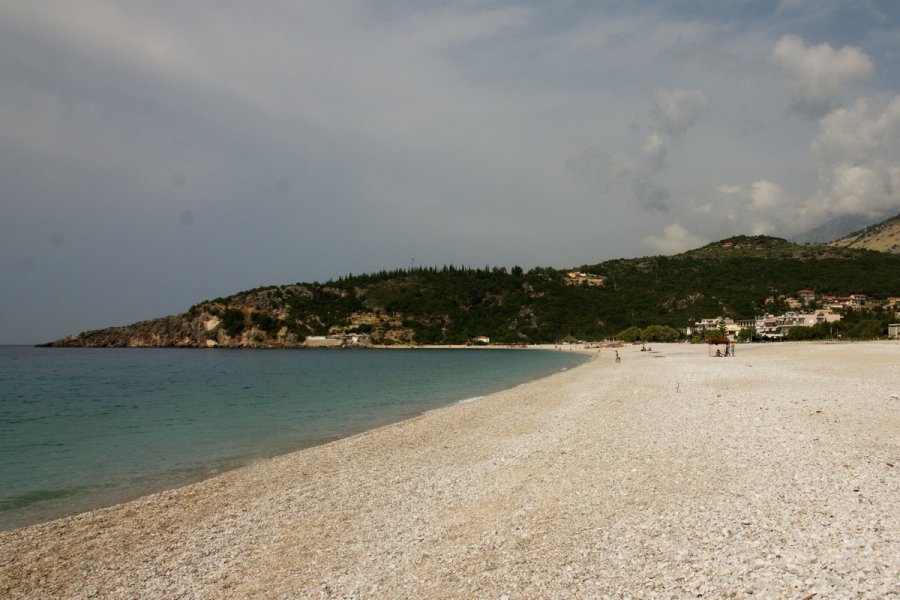 We liked campsite. There are many people there but we found a place not very close to others under the olive tree. There is wifi and hot showers as well. Probably it was the best campsite during our stay in Albania as it is situated very close to the sea and had all common amenities you might need. There are also many shadow pitches under olive trees (we paid 12 euro for two person and electricity)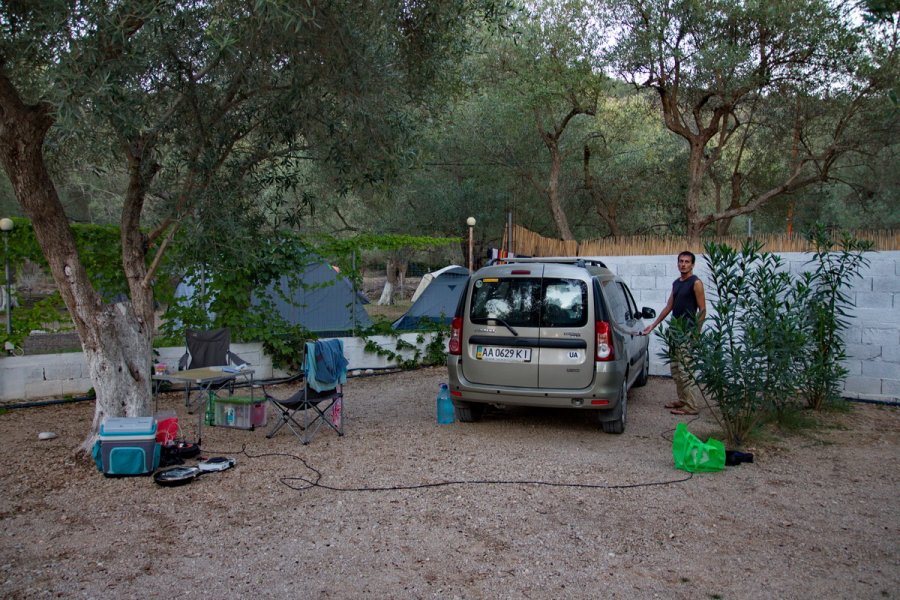 We went to swim just before sunset and then made a short stroll along the bay. There are several restaurants, markets and hotels.