After the breakfast we checked out and began the long ascend by gravel road from Theth valley. We were going to reach camping not far away from Tirane. On the way we were going to visit Lezhe castle.
The reconstruction works are just finished in the castle, but still it has an atmosphere of ruins. There is a nice road to the castle with place for parking and information board in front of the entrance.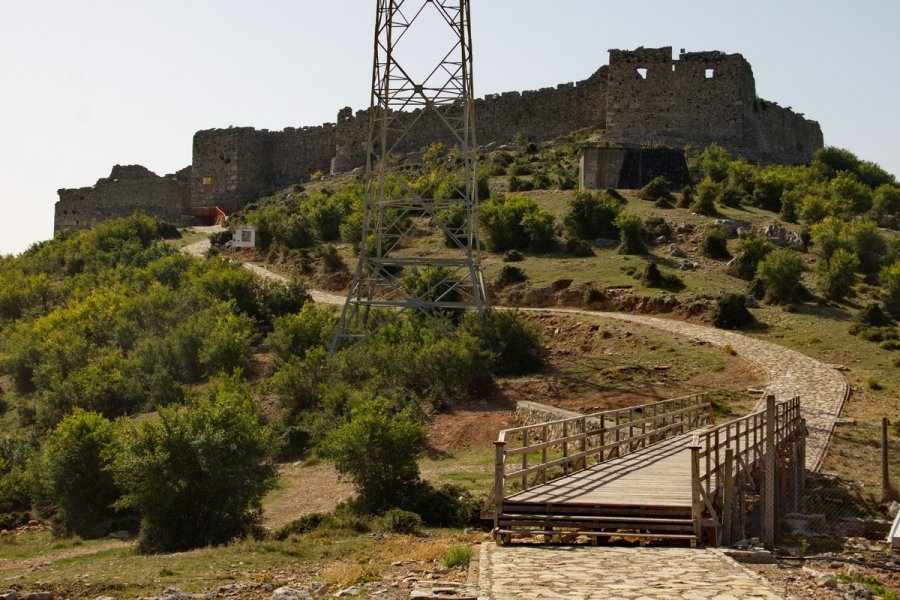 The entrance fee is 100 lek as it is written on the board, but there were nobody in the ticket office which was closed, so we assumed it is not opened officially, yet. Probably everything is prepared for opening to tourists. So we entered the castle for free, fortunately the gates were opened.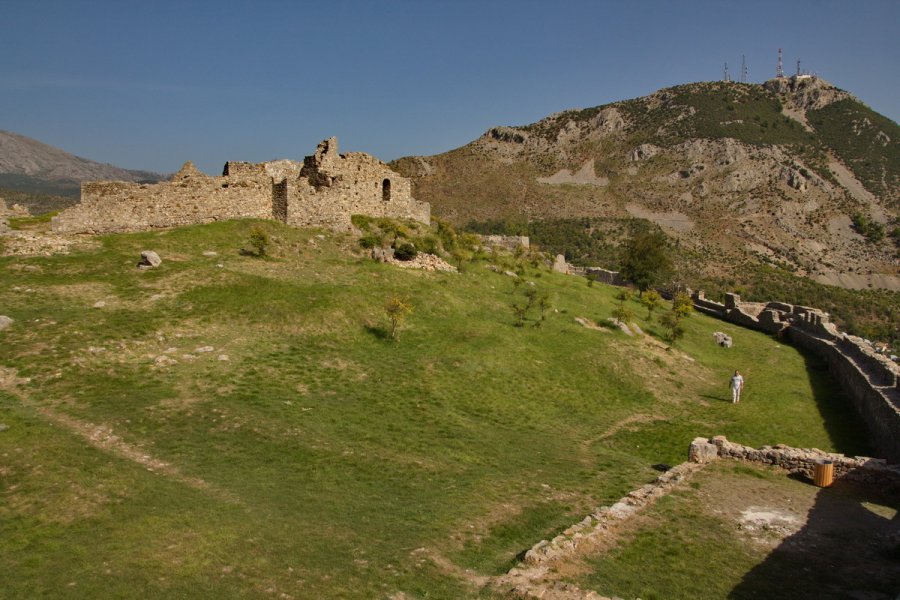 We walked around the castle by the walls; it is rather big with ruined mosque in the center.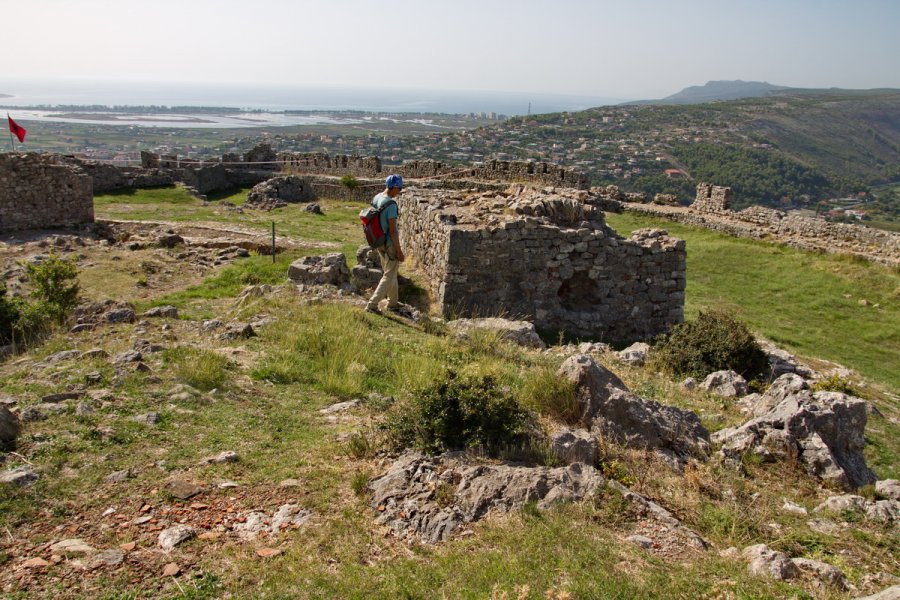 Then we continue moving and decided to go to the supermarket in the newly built shopping center Citypark not far from Tirane. Shopping mall is very nice and modern and empty.. There were almost no visitors there. We didn't like supermarket Conad, goods seemed to be overpriced, but still we bought some food.
It was already around 5 pm and we were moving towards camping. In search of camping, we were lost in small curved steep streets with bars where the only visitors were local men, witnessing the life goes around and drinking beer.
Children were playing football just on the road; we saw a big surprise in their eyes, when they saw our car… Finally we reached the place where the camping should be but there were no camping, just houses and fields…. Nothing resembles campsite.. I've lost the last hope to find campsite in this back country. It was already around 7 pm and sun quickly hides behind horizon.
But my friend had an idea. He assumed that the camping is on the other side of the field that we tried to approach. So we decided continue searching the campsite and moving along this narrow streets again and again. We climbed up and down, turned left, then right, then… thanks to our navigator we finally came out on the bigger street and I saw the sign about the camping… It was great news in the time of oncoming night….
Exactly as my friend guessed campsite is situated near the lake in the field. Don't know why mine gps coordinates where wrong but it doesn't matter, we were in the campsite, not in the field sleeping with a stray dogs….
Campsite Tirana is new, hostess of the camping is very nice woman. She told that camping was opened only three months ago. There are not many pitches but we found a good place. Camping was almost full. In the evening hostess treated us with a home-made pie…