In the morning we went to the swimming pool.
As I've already written swimming pools in Iceland are very nice and cheap, so we tried to visit them once we found one.
Then we continued our trip around Iceland and move in the direction to Seydisfjordur.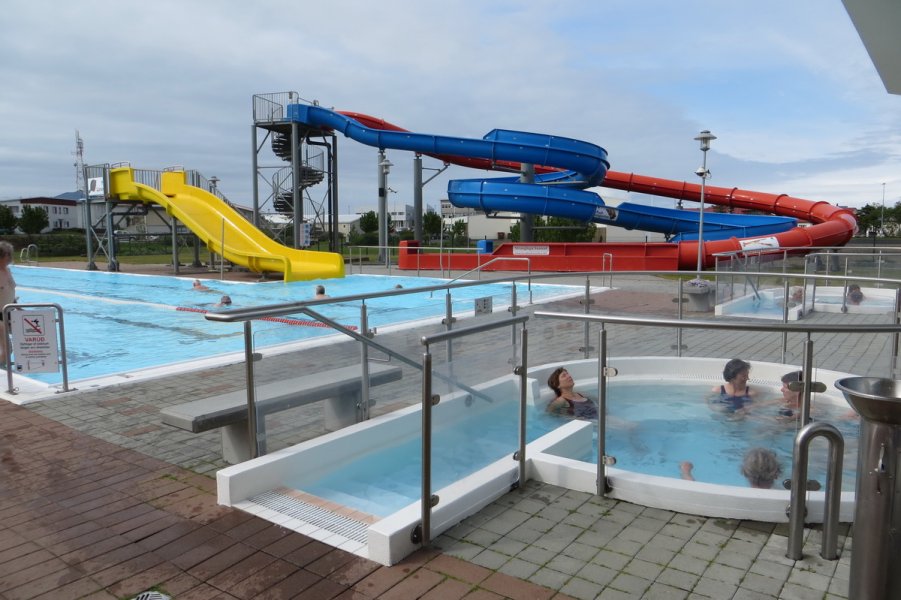 We stop here to take a pictures of beatiful landscape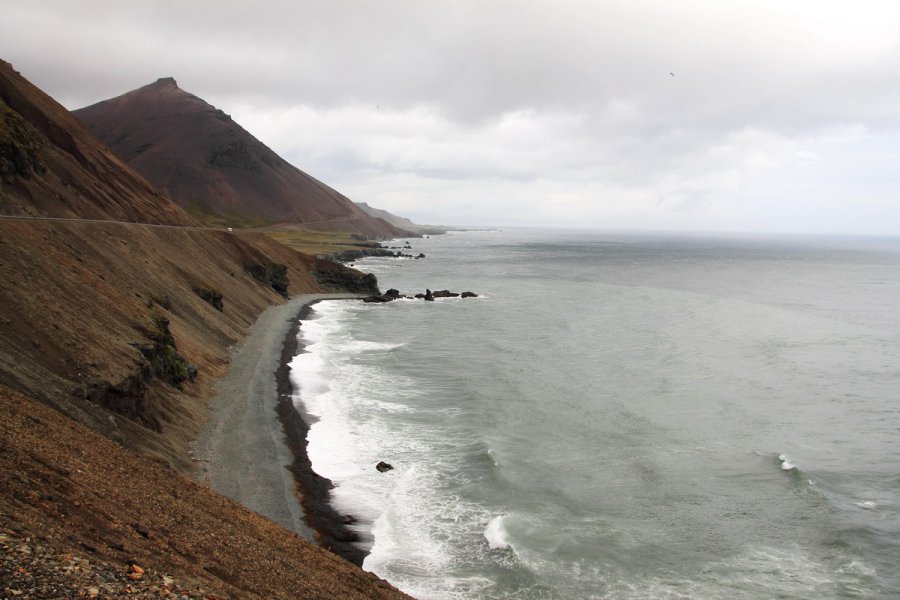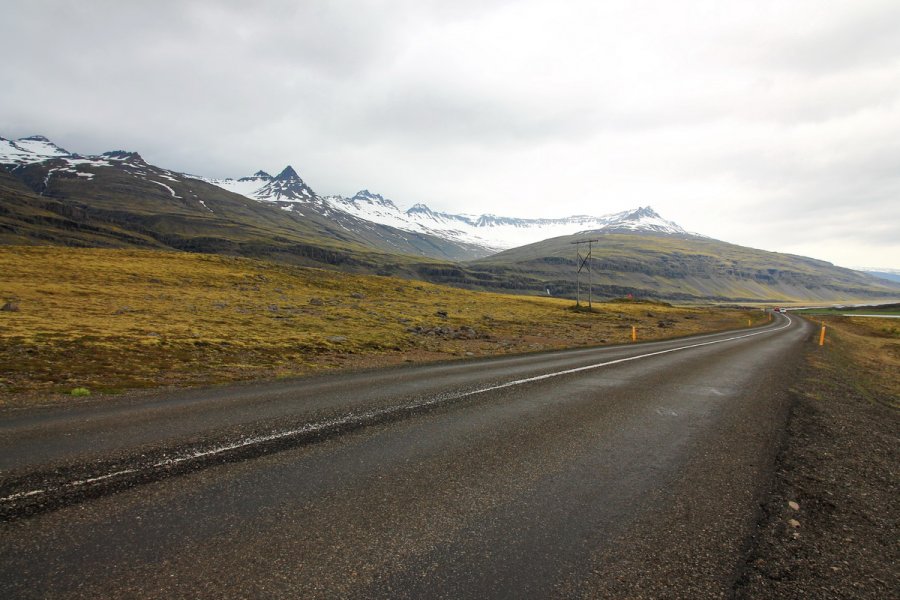 When we turned right on the road 93 that leads to Seydisfjordur we were impressed by how many snow still lies here (in the mid of June!)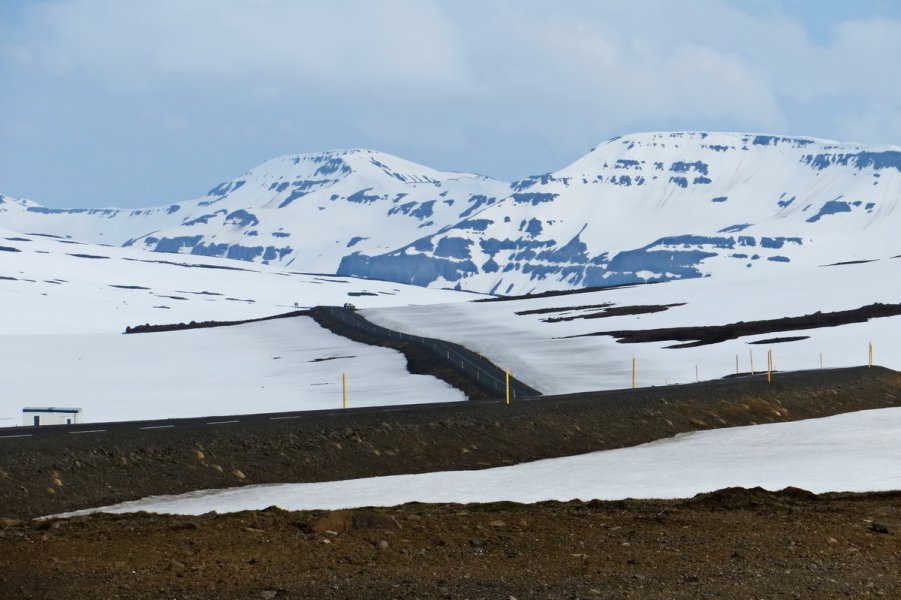 Seydisfjordur is a small town situated in the fjord of the same name, thus surrounded by mountains on all sides.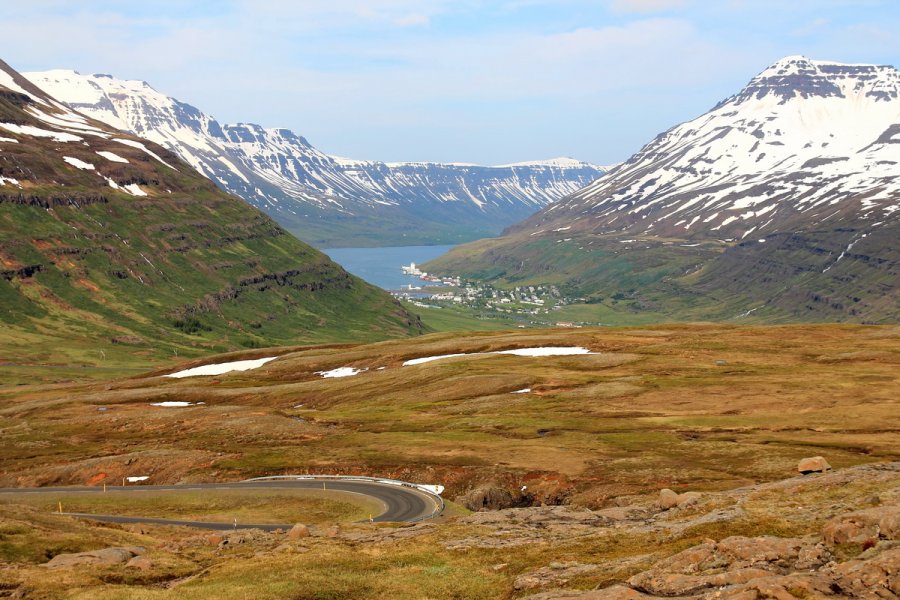 There is Gufufoss waterfall on the road to Seydisfjordur.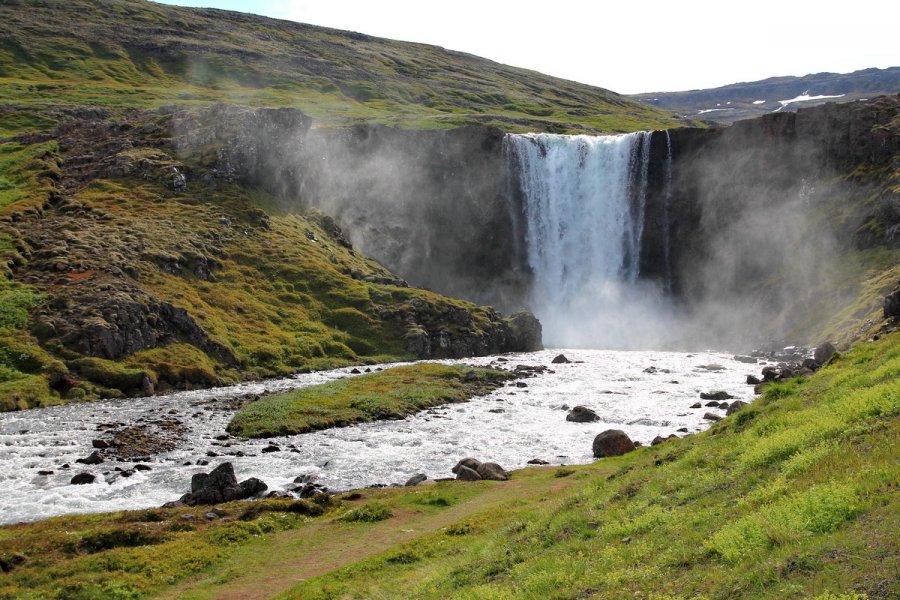 Seydisfjordur has port that hosts a ferry Smyril Line that arrives here every week from Denmark.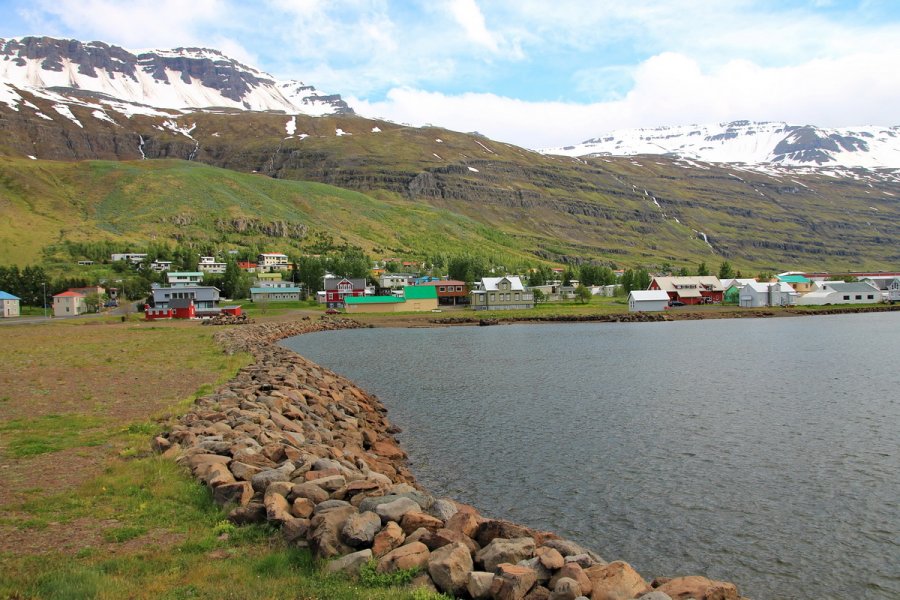 Seydisfjordur is very colorful, but small, so we walked around a little and go further.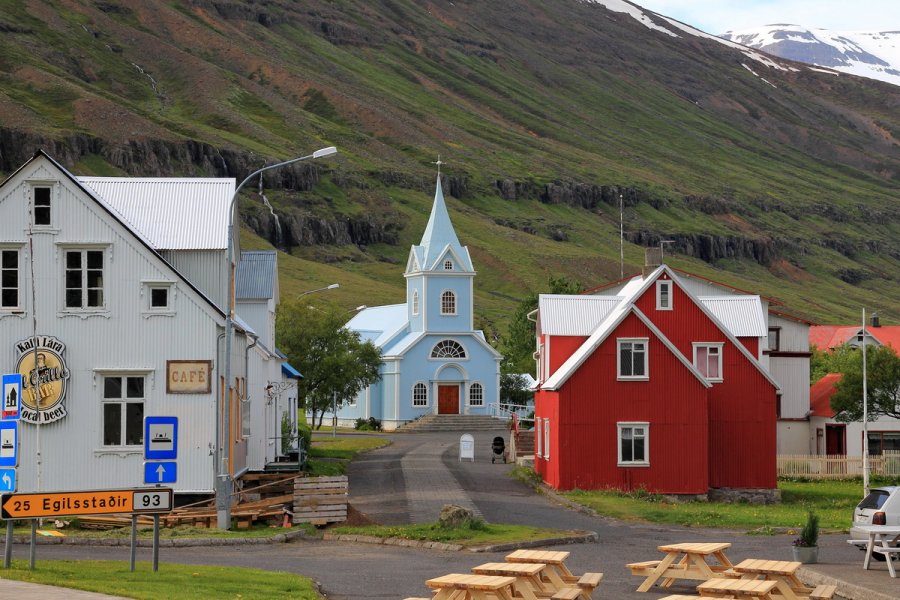 Again stop for picture breathtaking views. Our next destination was Detifoss, situated in 200 km.
Actually, it was already quite late when we reached Dettifoss (at first we planned to visit it tomorrow but there was a problem with campsite - we didn't like it, it was very small and there were nobody there except the farmer who host it, so we made a decision to visit Detifoss today in the evening)
It was very nice decision by the way, as we were the only tourists visiting this great waterfall. We were a little bit confused by the roads and signs to Dettifoss. There are several roads that lead to this waterfall, and luckily we choose new one with great pavement (we used road number 862).
There is a big free parking where we left our car and began our exploration. First you didn't see waterfall but hear it and then suddenly....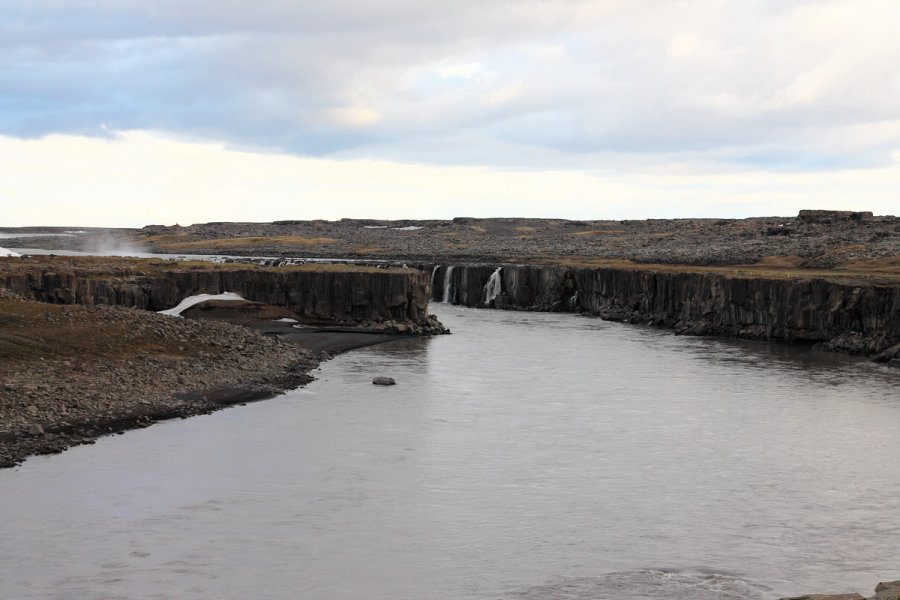 It is said that Dettifoss is the most powerful waterfall in Europe and when I saw it I believe that words… It is very impressive, especially when you are standing on the edge of the precipice and there is nobody around you, only the sound of the huge amount of water falling. And you witness this huge amount of water and couldn't realize the full power of it…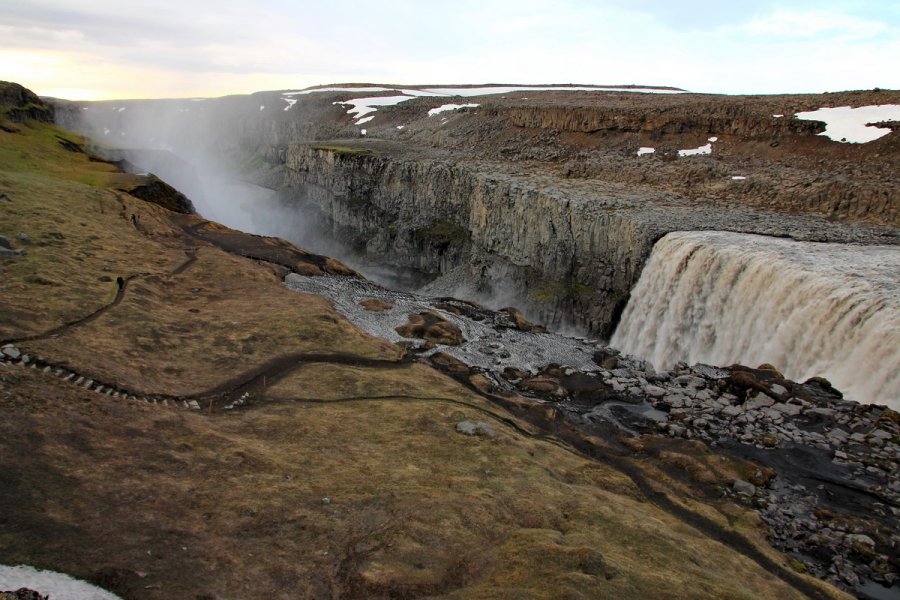 We liked this night visiting a lot (actually it was almost midnight but it is always daylight in Iceland during summer period). When on the next day we visited very nice, but over crowded waterfall Gothafoss full of tourists, it impressed us much less than Dettifoss due to the crowd. At that point we realized that it is a very nice idea to visit some places (especially touristic ones) in the evening in Iceland.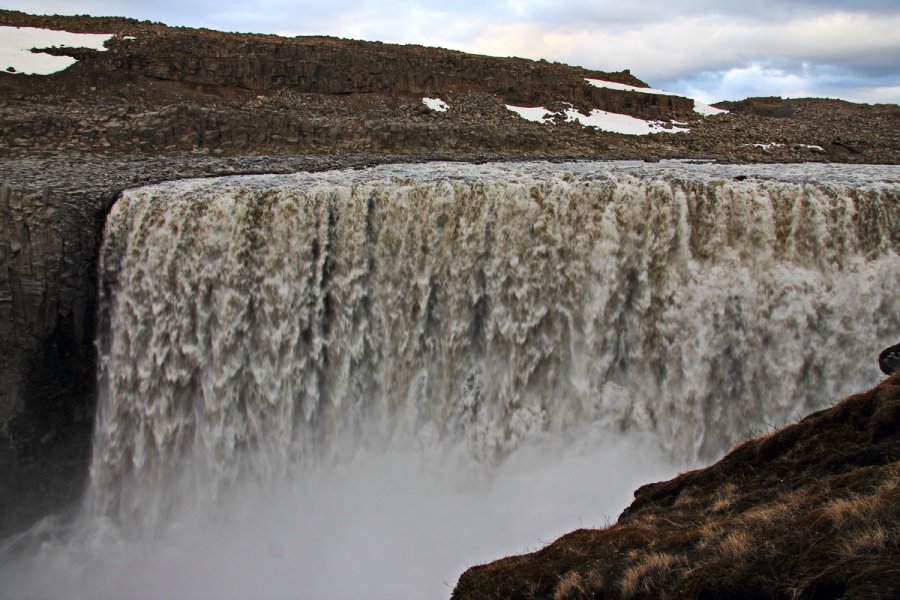 Farewell to Dettifoss - it is time to go to bed....
We arrived to camping late at night and were attacked by huge amount of small midges. They composed black clouds, fell into eyes and nose…. So very-very quickly we built the tent and jumped into it. But….. In the morning midges didn't disappear.