It was small rain and the whole sky was spanned with clouds when we arrived to Krusevo by narrow curved road. Krusevo is situated in the mountains at the altitude of 1350m above sea level, and is the highest town in Macedonia.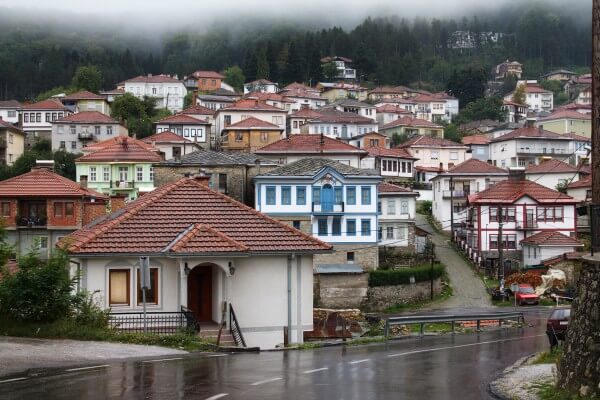 Krusevo is one of the winter destinations in Macedonia, with its own small ski resort. The only chairlift situated not far from the city center, will raise you from 1218 meters above sea level up to 1406 meters. Its length is 618 and ride will take about 6 minutes.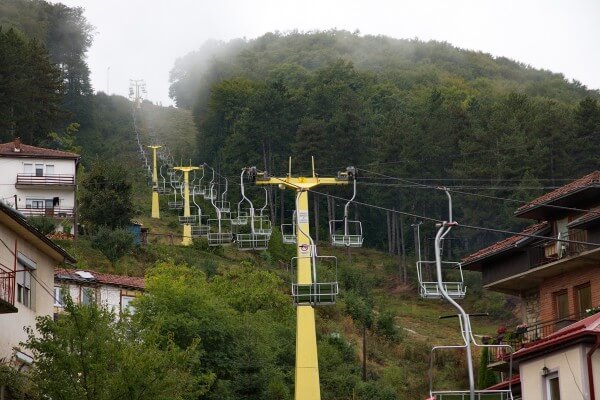 There are about five thousands inhabitants in Krusevo and many tradition old houses in the Macedonian architecture style.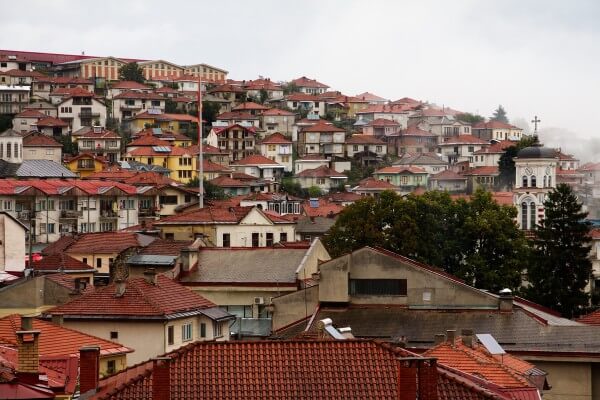 Krusevo air smelled very unusual, with freshness and smoke, but there was something else in that smell. Only the next day when we went for a walk, I realized why there is such a delicious air in Krusevo - the locals bake Macedonian Red pepper on coals in the yards, yeah that was a smell of baked pepper all over above the city.
Well-known monument, Macedonium, dedicated to Ilinden Uprising and Krusevo Republic is situated in 15 minutes walking from city center. Macedonium is located in nice quite area near the forest.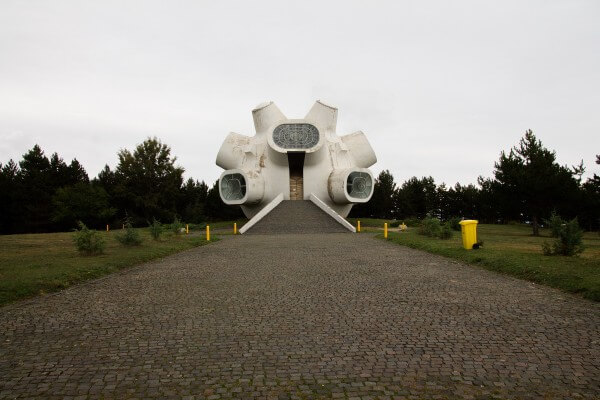 There is an amphitheatre with colourful mosaics in front of Macedonium.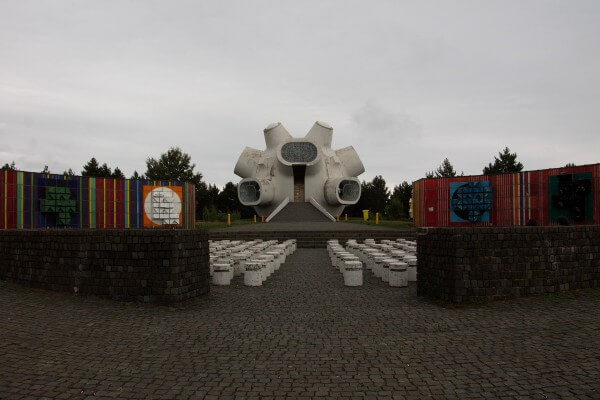 Four upper windows of Macedonium are made of colorful stained glass. Entrance to Macedonium costs 30 Denars per person (=0.5 euro). There is tomb of president of Krusevo Republic, Nikola Karev, inside Macedonium.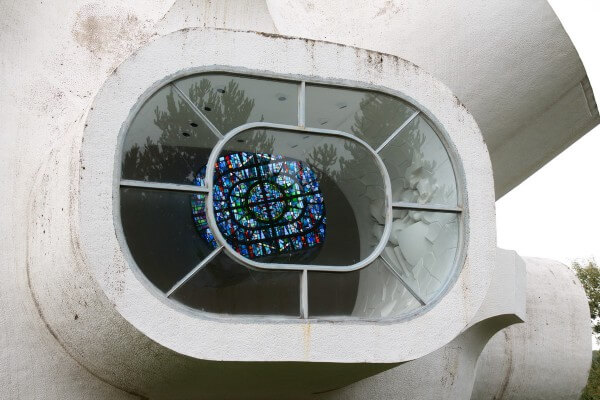 Krusevo remembers its history and its heroes.
There is a small lake nearby Macedonium.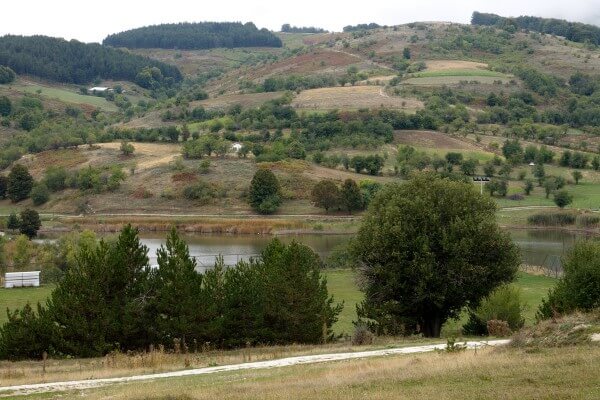 Krusevo is well-known for its tasty lokum – don't miss it (however, we should admit that Turkish one is much better). You could find it almost in every shop in Krusevo.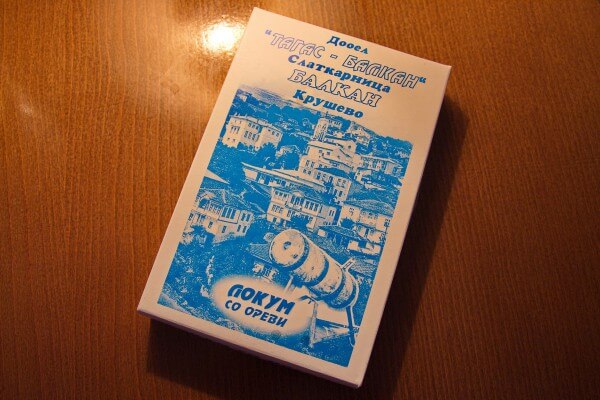 Useful information
There are pharmacy and ATM in Krusevo. There are no big supermarkets, but there are many small local shops where you might find everything you need. There are some restaurants basically in the center of the city.
There is bus station and we saw some buses arrived from Bitola.
There is parking places in the center near pharmacy for 1 euro per day.
We have visited restaurant Sape (where we tried selsko meso and soup. Portions were big and food was tasty, the great disadvantage was cockroaches, running directly on the table) and pizzeria Scar where we tried Macedonian pizza Pastrmajlija.