Contents:
I am not a very good story-teller, but several days ago I realized that many people are searching information about Chernobyl, that's why I decided to tell you about my trip to Chernobyl.
It is sad but true, that when while travelling somebody asked me where I am from and I told that I am from Ukraine, many people start thinking about Chernobyl…
Chernobyl is situated on the north of Ukraine, in 135 km from Kyiv, capital of Ukraine. This is ghost city nowadays, well-known for disaster that happened there in 1986 year on the nuclear plant of the same name…… But let's start from the beginning.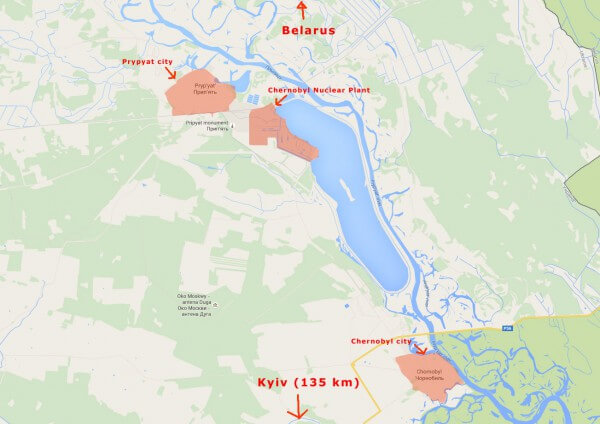 Building of the first nuclear plant in Ukraine, near Chernobyl began in 1970. The city of Pripyat was built to house the workers of nuclear plant. Construction of the plant was finished at 1983. Chernobyl nuclear plant had 4 reactors. Each reactor produced up to 1,000 megawatts (MW) of electric power and all together they generated 10% of Ukraine's electricity.
Population of Pripyat grows constantly and in 1986, when disaster happened 49 400 persons lived there. There was nothing special in the city of Pripyat, there were the same concrete buildings, the same families, the same children, the same playgrounds, park with carousels, swimming pools, everything was the same as in the hundreds of other cities around Ukraine, except that people in Pripyat lived only in 5 km from nuclear plant.... Pripyat was young town, average age of people living in Pripyat was 26 years.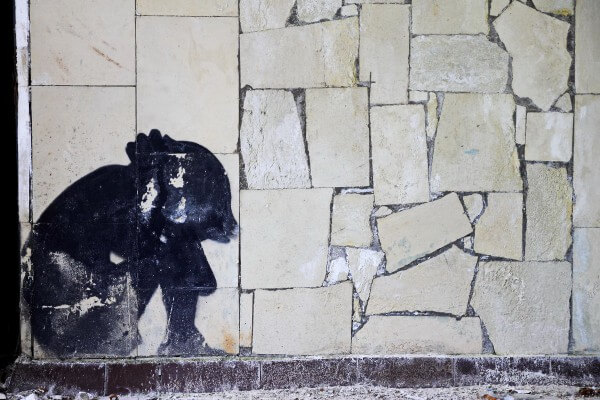 You could read a full detailed story about Chernobyl disaster on Wikipedia. Briefly, it was 26 of April,1986 when at night 01:23 o'clock unexpected power raise occurred and caused exponentially large splash in power output. This led to the reactor's break and exposure of graphite moderator to the air where it inflamed. As a result of this disaster huge area of Ukraine and Belarus was covered with highly radioactive fallout.
It was Saturday night and peaceful inhabitants of Pripyat were sleeping without any awareness of incident.
In the morning it was almost usual day, still nothing was told about disastrous event that happened at night. Many people still didn't know about the accident. Children went to school, where they saw boarded-up windows….. Television was turned off, and many citizens didn't realize what happened. Someone found out about the incident from the neighbors, someone from relatives, but still there was no clear information. Only the awful rumors about overcrowded hospitals, nausea and terrible fire soared in the air. City radio informed that everybody should be ready for the temporary evacuation at 15.00. Citizens were asked to carry only things of prime necessity for three days….. Those who did not want to evacuate, were taken by force by policemen. Nobody knew that they left their homes forever…
I was there, in Chernobyl Nuclear Power Plant Zone of Alienation and this trip impressed me too much. I want to share some pictures taken in that places with you. Pictures are more expressive than words, as it is hard to describe feelings.
I wanted to see Pripyat with my own eyes a lot. It is absolutely safe there nowadays. Our guides took radiometers and we measure the level of radiation in the Chernobyl area - it is even lower than in Kiev. There are some places with higher level, especially in the buildings, where clothes, books and furniture are still in theirs places.
We booked one-day tour to Chernobyl here. Early in the morning we sat down in the bus with other participants and got underway to Chernobyl.
Nowadays Chernobyl itself, nuclear plant, Pripyat city are the part of exclusion area, called Chernobyl Nuclear Power Plant Zone of Alienation. Nobody is allowed to enter this zone without proper permissions and documents.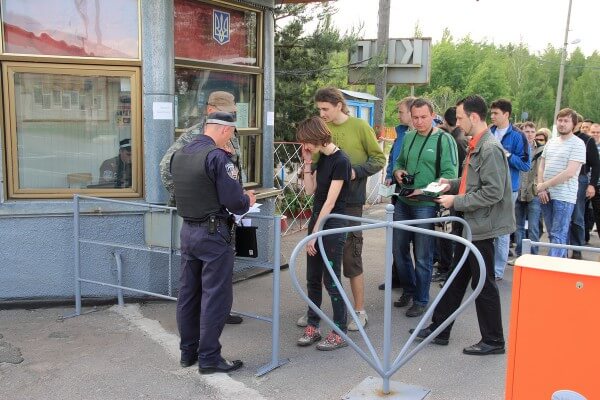 In hour and a half we stopped in front of checkpoint Dityatki, where we should show our passports.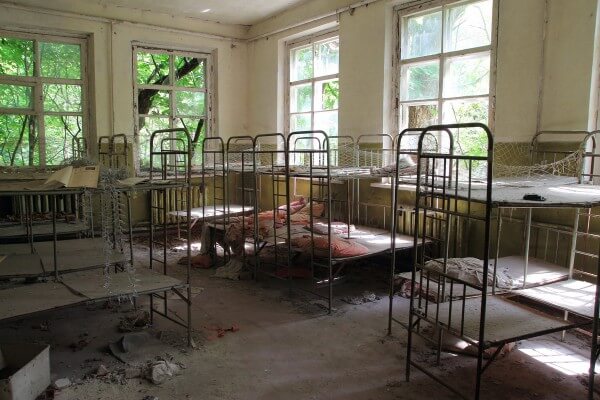 Then we drove to the kindergarten.
After kindergarten we drove to the city of Pripyat. We were divided into three smaller groups, each with it's own guide. We were the luckiest group (as we understood later) because our guide was a young man who was interesting in exploring abandoned buildings as much as we were… (participants of other groups were restricted to enter into the houses and most of the buildings).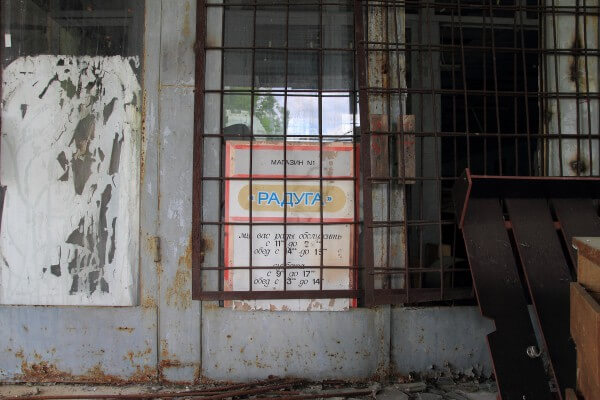 Inscription on the plate said: Shop number 1, "Rainbow", we are glad to serve your from 11.00 till 20.00.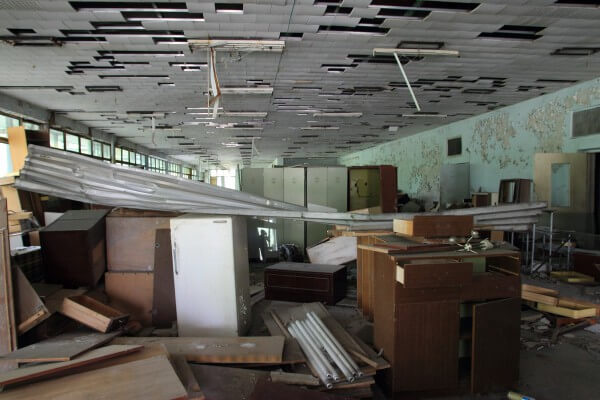 Inside the shop "Rainbow"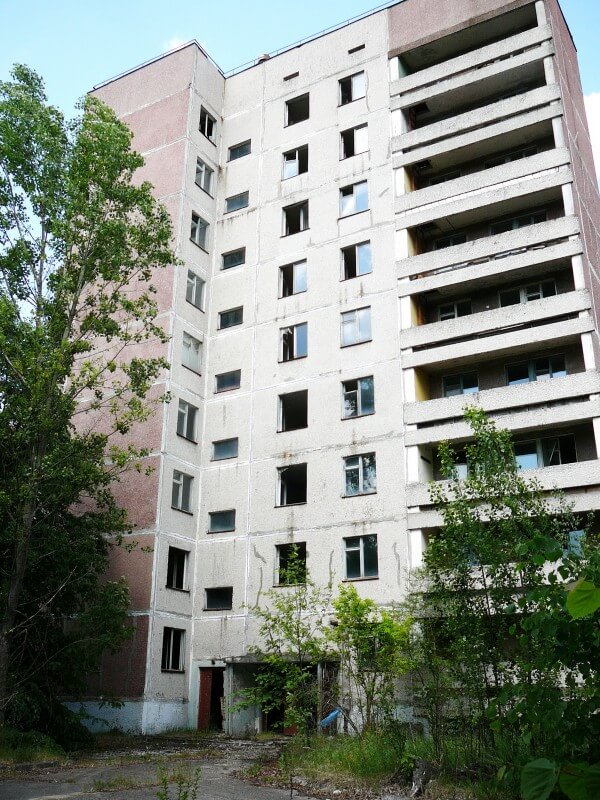 This was home for many people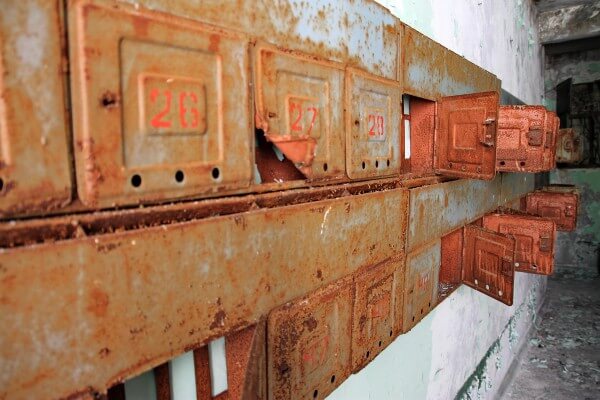 Mailboxes in the stairwell of the house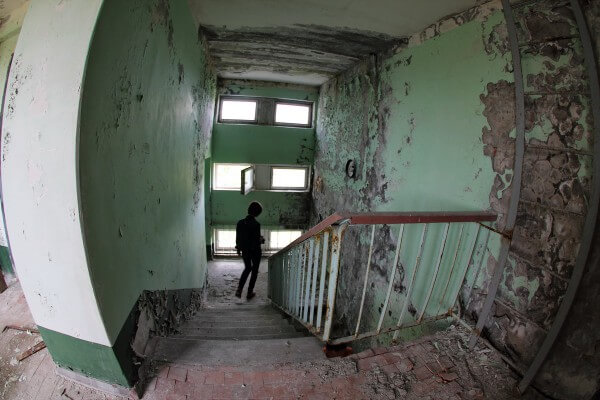 Inside the typical nine-storey building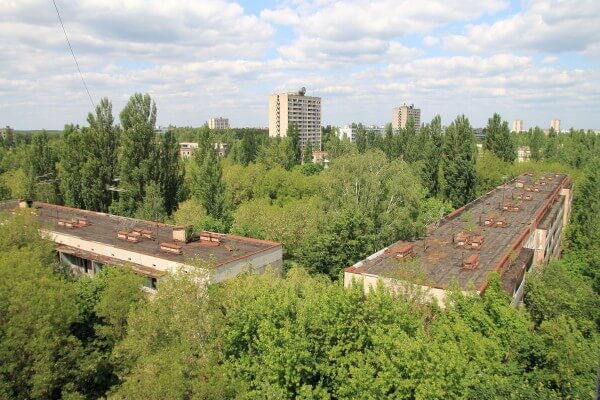 View on the Pripyat from the seventh floor of the building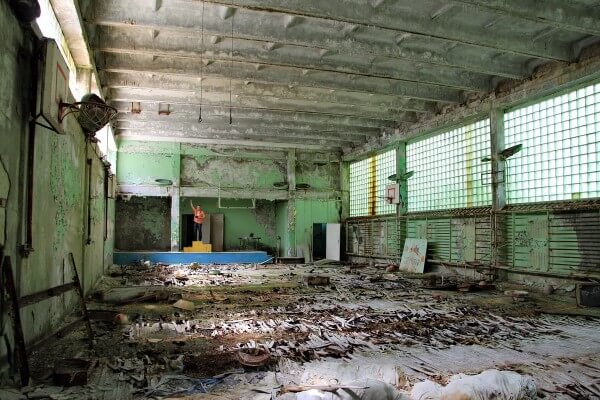 Gymnasium at school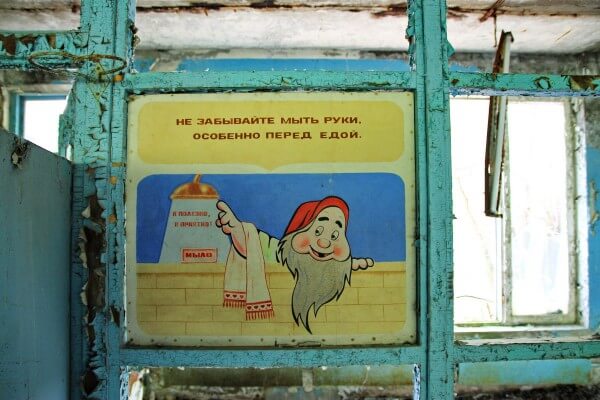 Inscription on the banner at the entrance to the dining room: "Don't forget to wash your hands. Especially before eating."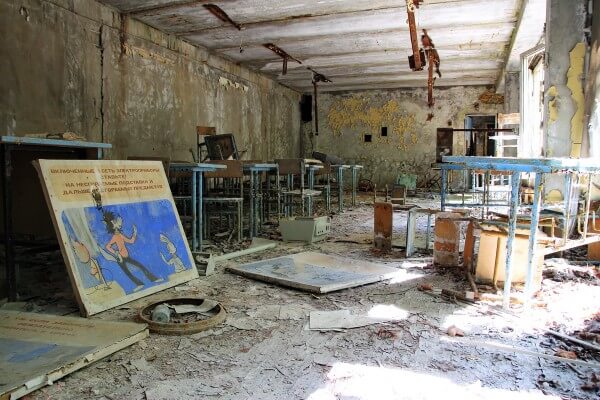 In the classroom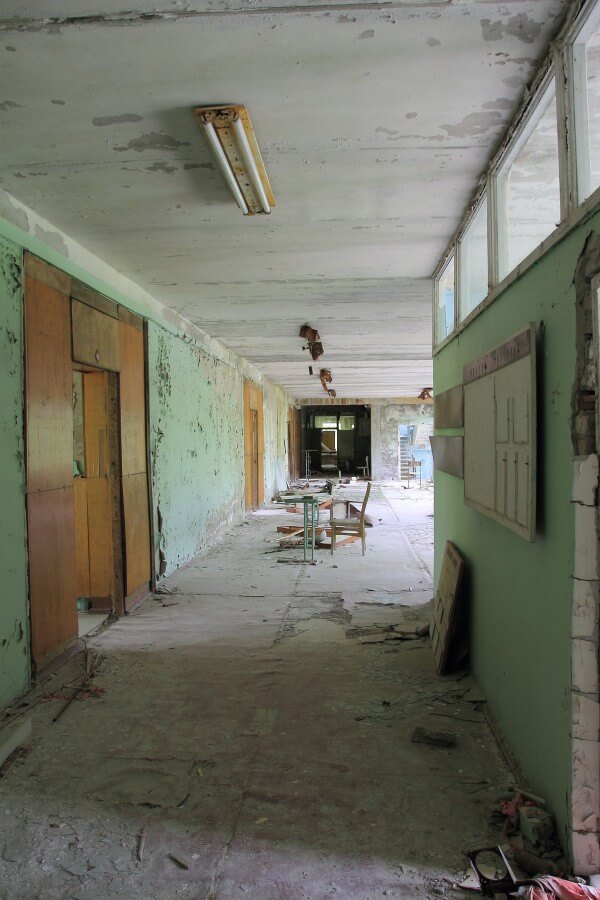 School's corridor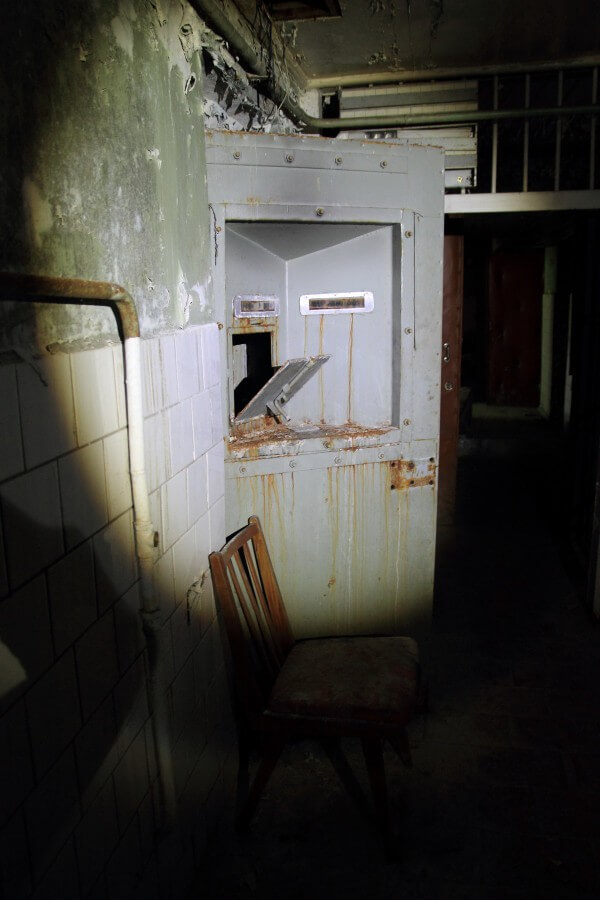 Pripyat prison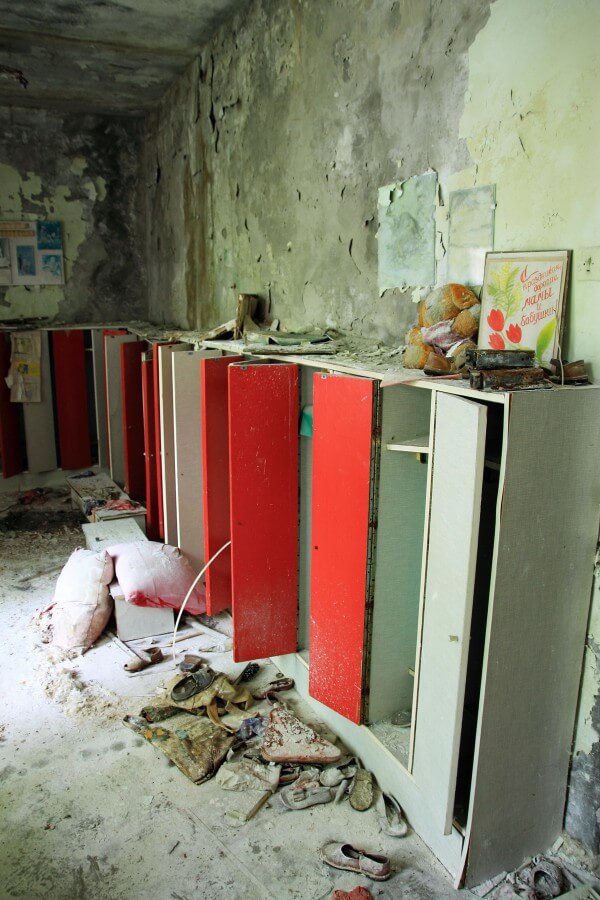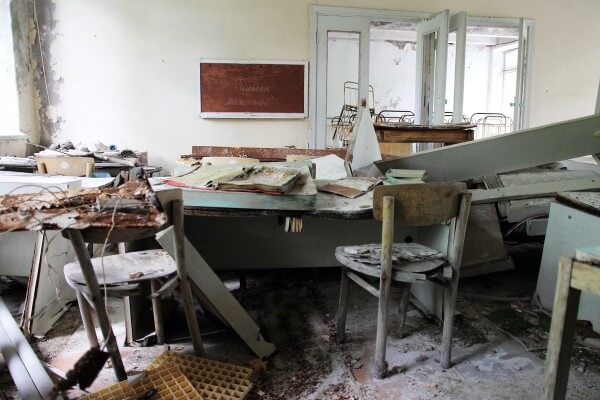 Pripyat kindergarten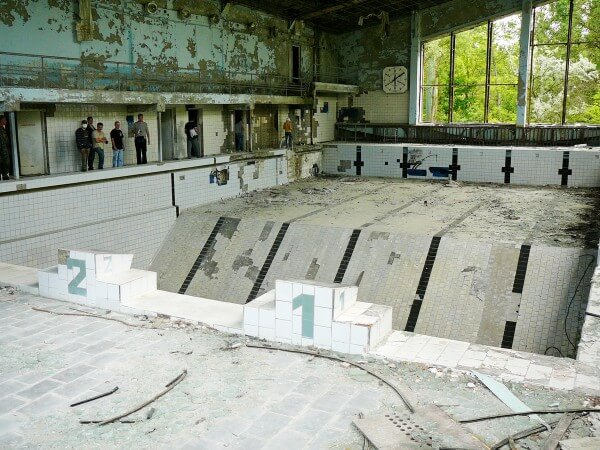 Pripyat swimming pool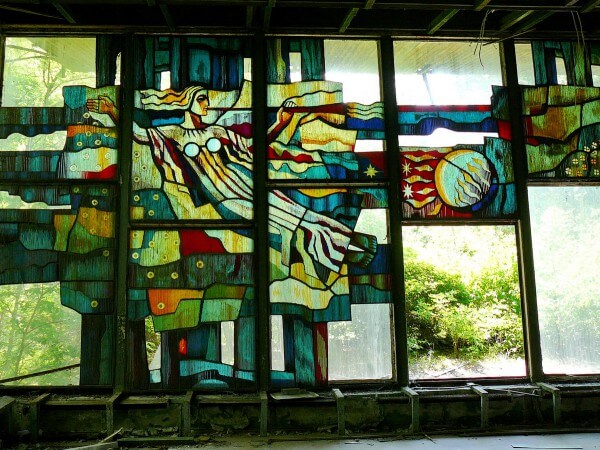 In the style of Soviet Union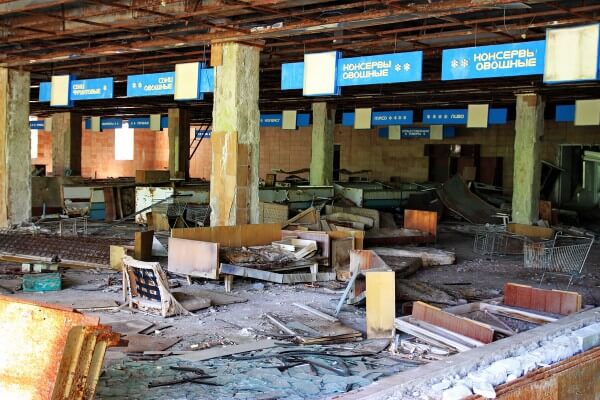 Grocery store (inscriptions on the blue signs: cheese, meat, sausages, cookies, beer, fruits, vegetables)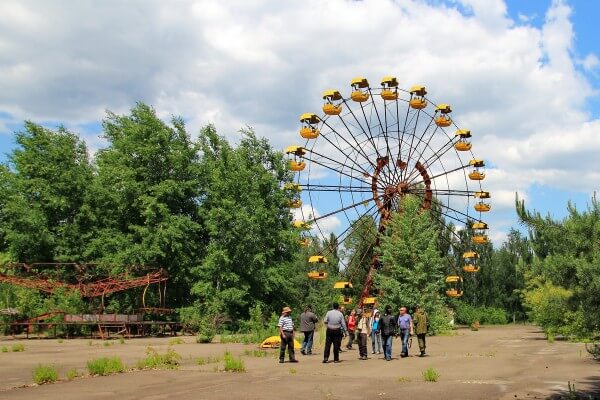 Ferris wheel in Pripyat amusement park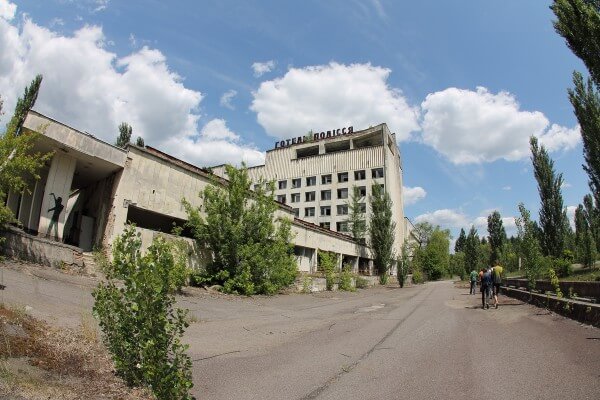 Hotel "Polissya"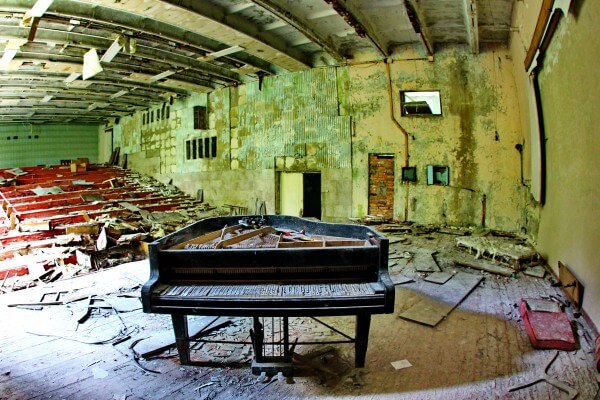 Concert hall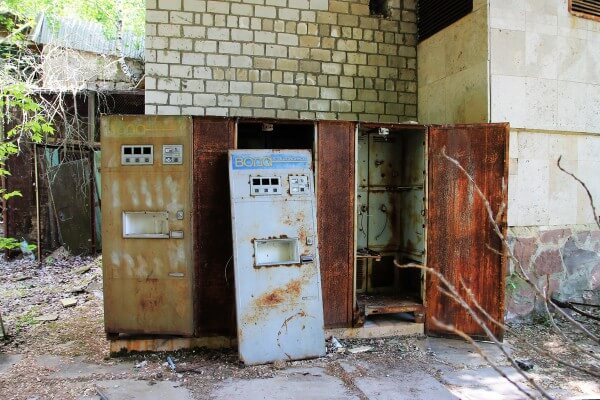 Soda vending machines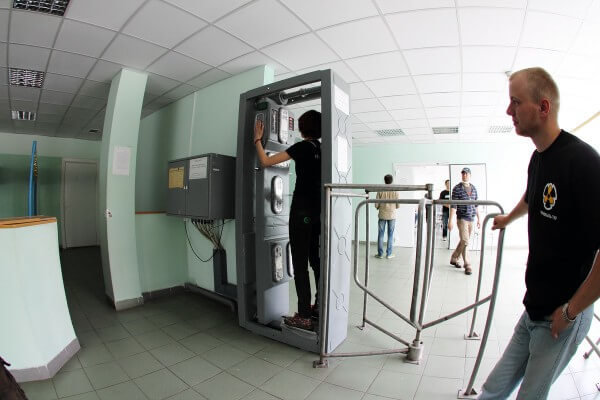 After we walked around the Pripyat for three hours we drove to Chernobyl Nuclear Power Plant. Entrance to dining room near Chernobyl nuclear plant - check for radiation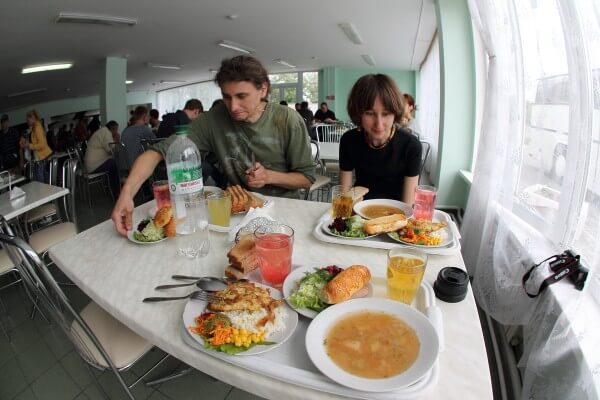 Lunch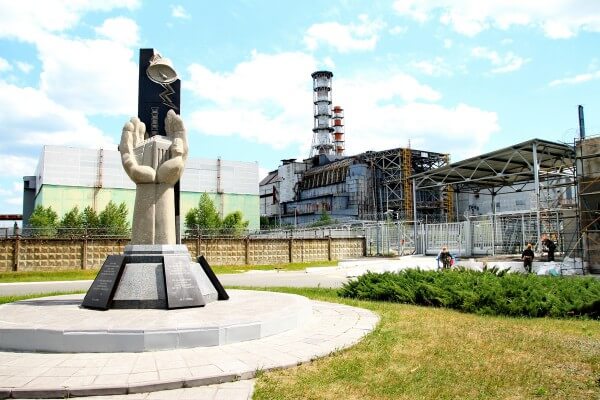 Entrance to the nuclear power plant is of course forbidden, but you could see small part of it and its forth reactor from the street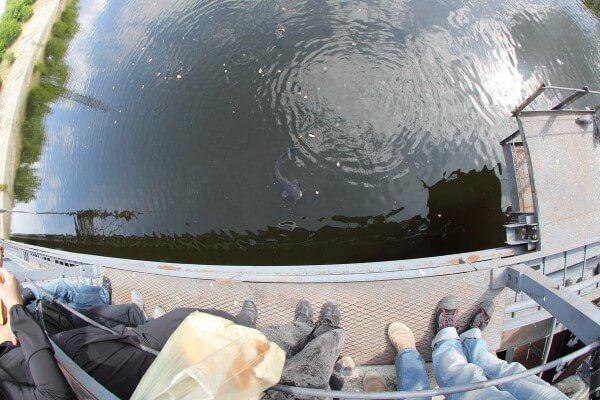 Feeding the huge catfishes.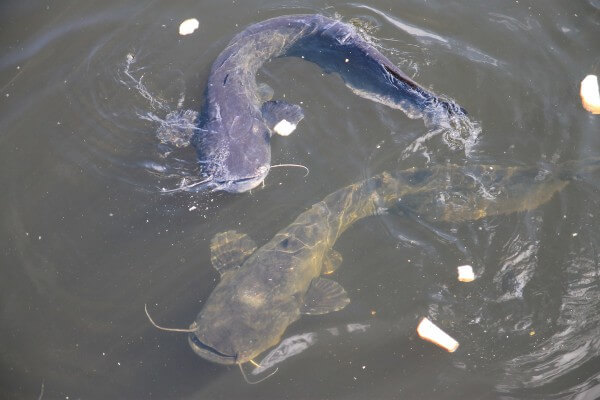 Fishes were so big that they swallowed half-kilo bread at a time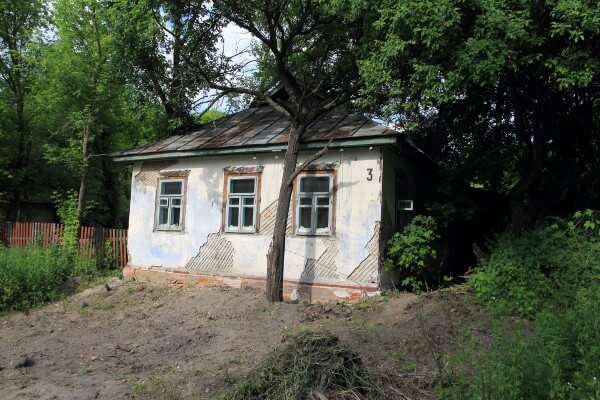 After the dinner and quick insight on the plant we drove back to the town of Chernobyl. Abandoned house in the town of Chernobyl (Chernobyl is much more smaller than Pripyat, there are only several streets with houses like that)
This is part of my history...