It was a long day full of different emotions. We got up early in the morning, just after dawn.
Quickly packed our things we went out into the sleepy town where we found a tuk tuk driver, whom we successfully persuaded to drive us to the bus station for 60 rupees. We had to find a bus to Ahmedabad somewhere near the bus station. As I've already written in my article about transport in India - one of the disadvantages of the private company buses is that they always departure from the weird places, but not from the bus station.
It was indicated in our tickets that the bus should stand in front of the hotel. When we reached the hotel we saw there was an office of the company, that organized the trip and the guys said that the bus departures from here. We arrived early and we should wait for an hour.
There were the slums all around. Indians came out slowly from their shelters and made fires, it was cold. We found a cheap tea and drank two servings.
At the appointed time, we went out to Ahmedabad. I was surprised to see many indians in the bus - it was strange why they don't use public buses.
We arrived to Ahmedabad at 1 pm, and our train to Junagarh was at 10 pm. Bus dropped us off somewhere on the outskirts of the city, right next to Domino's Pizza. We decided to go inside the pizzeria to take a rest. We have chosen the cheapest pizza Margarita - but still it was very expensive for India. We paid 270 rupees (4$) for a small pizza, though quite tasty (be aware that final price for pizza is almost twice as much as that in the menu, cause prices in menu don't include different taxes - we faced similar situation in other pizzeria - Pizza Hut).
We ate pizza and decided to go for a walk. I read in Lonely Planet that there is a beautiful mosque and the fort and lake in the center of Ahmedabad.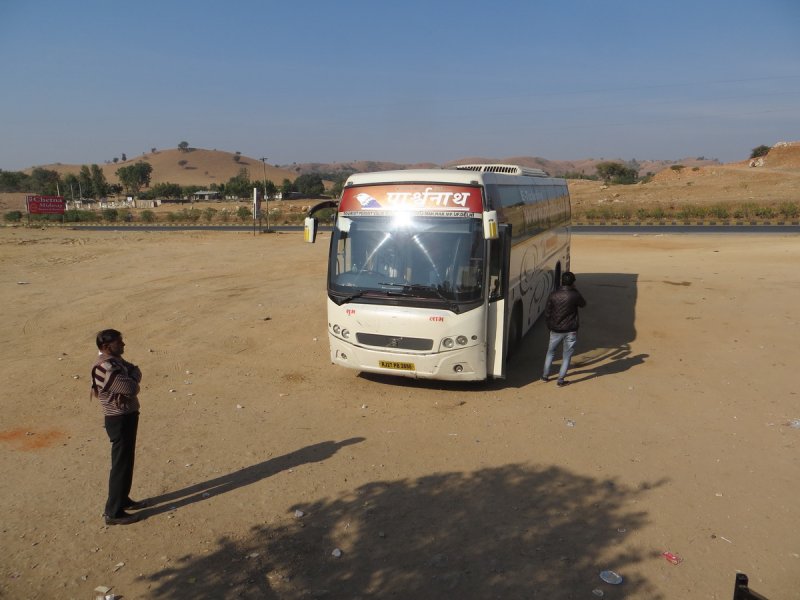 Time was more than enough, but now at least there was some purpose - to see the sights. Fort was not so far away from the place we have been, just 2 km away. But we were blocked for over an hour! And not because we were moving slowly, no. Just as I have already written it is very difficult to move along the roads in India.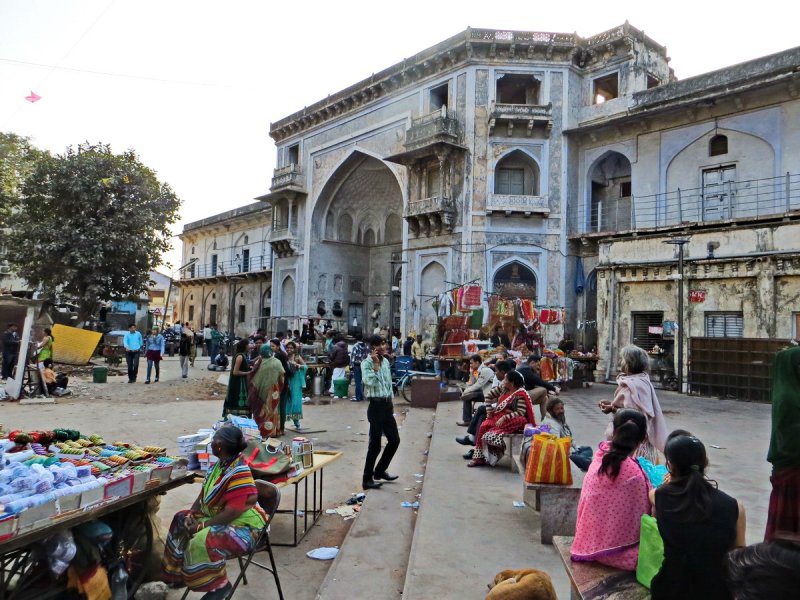 But Ahmedabad was really terrible, very noisy city - it is not worth visiting at all! People, tuk tuks, motorbikes - everything moved along the roadway in a heap. Finally we hardly reached the fort that appeared to be closed by the barriers. Next to the fort people organized market where they sold bracelets, clothes, biscuits etc. Sometimes you think that India is a huge market itself.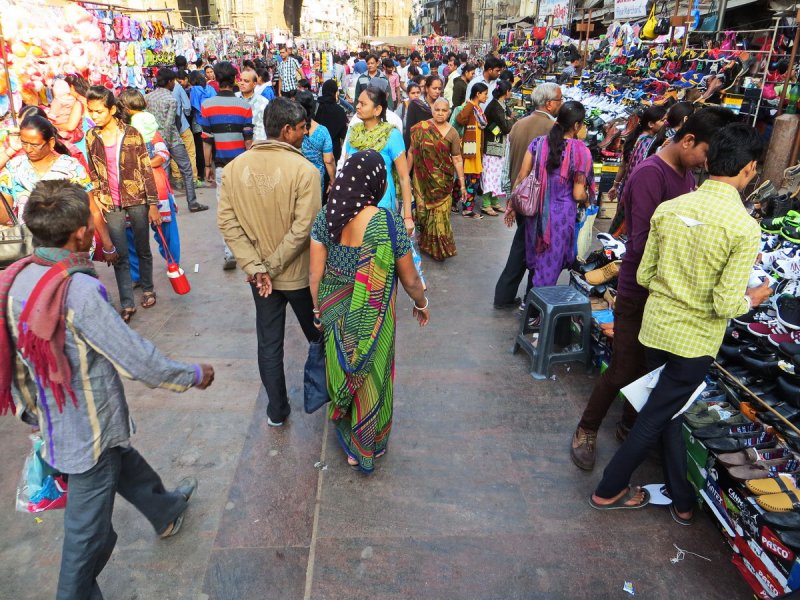 Our next destination was mosque Jama Masjid. We made our way through the crowd of Indians. Entrance to the mosque is hidden between the shops - so we hardly noticed it.We took off shoes, and as if we dive into the water - a street rumble cut down and we plunged into the saving silence.
The mosque is a large square space - empty and clean, surrounded by columns from all sides. On the one side was the entrance to the mosque itself. There was a pool with water in the center, where men washed their feet and brushed their teeth before praying. We sat down near the colony and rest from the hustle and bustle. It was nice and quiet just to sit, without pushing, noise and crowds. We spent more than an hour in the mosque. About 6pm sun set over the horizon, and we went on toward the station. We walked slowly, as there was a market everywhere along the streets.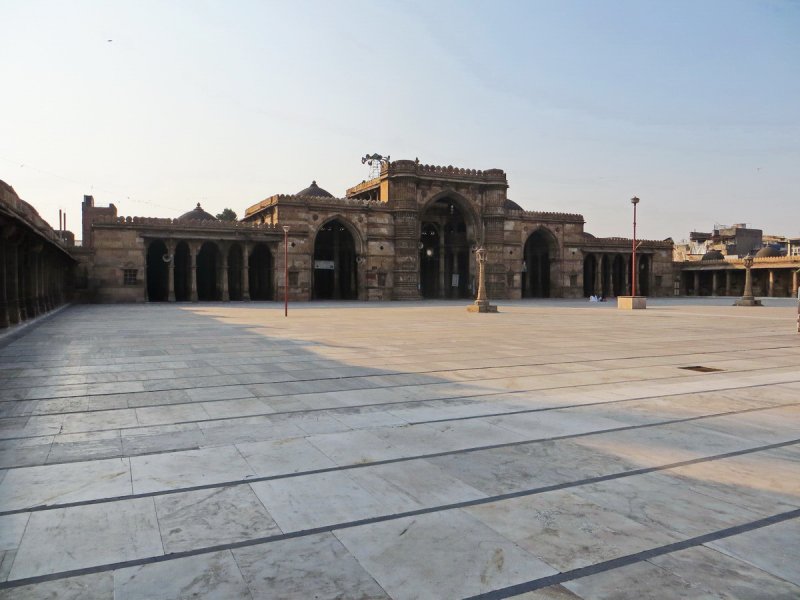 We were hungry and just before the trains station we saw the restaurant located on the first floor of the hotel with cosy atmosphere and reasonable prices. We decided to have a dinner there - we ordered roti, traditional indian spinach dish palak paneer and vegetable mix - everything was very tasty.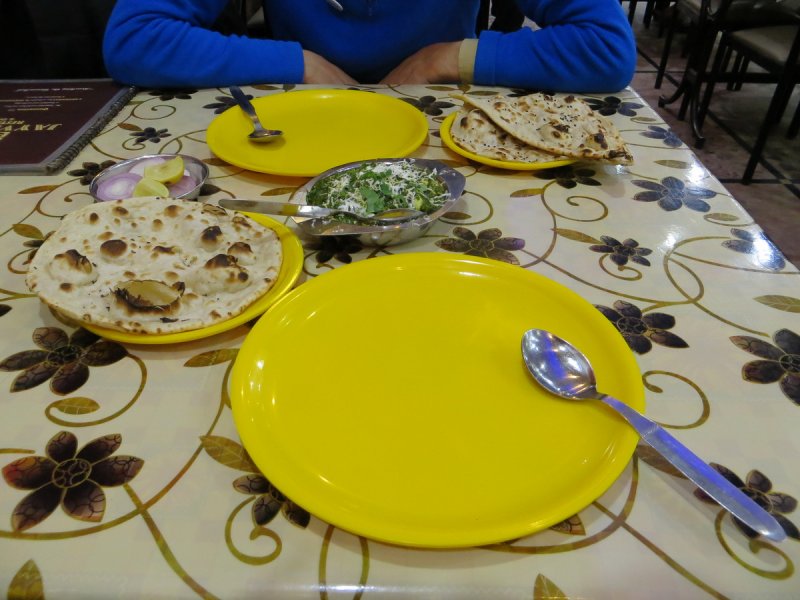 Surprisingly, our train departed on time. We had coach of the second class but we were unlucky with the berthes. But anyway we have fallen asleep quickly - as we should wake up at 4 am.