Today we left the beauty of the Ranakpur area and moving further to the popular city of Udaipur.
We found out that there are frequent buses that stop in front of Ranakpur temple and go directly to Udaipur.
While we were waiting for the bus, a good looking indian man 50 years old came up to get acquainted with us. He told us that he is working as a guide and now he was waiting for a group of german tourist to hold an excursion for them around Ranakpur temple. Man was an interesting interlocutor, he said that the Indians are used to live their lives without work, ambitions and money. They work from time to time just to have enough money for food.
15 minutes later our bus arrived, packed full of Indians. My friend stood on the last step, and I sat down on the step behind the door. We drove by the very beautiful, curving road.
Nature here is magnificent with verdant hills. If you need peace and quiet this is a great place to relax and take a rest from the bustling and noisy India. There are almost no people and no settlements. Only from time to time you may see the hotels of different levels, from cheap one (as we choose to live in, where the room charge is Rs 1,000) to expensive. But even our qutie cheap hotel Roopam Resort was very nice, with a beautiful green area, very conducive to rest and relaxation.
Bus drove slowly, barely climbed the hilly road. Later many people went out from the bus and we sat down and relax. I liked riding the bus a lot. From time to time I sank into a pleasant dozing or stared out the window. It was sunny and it was feeling of real journey, the spirit of adventures with the unknown ahead, and we rush to meet a new world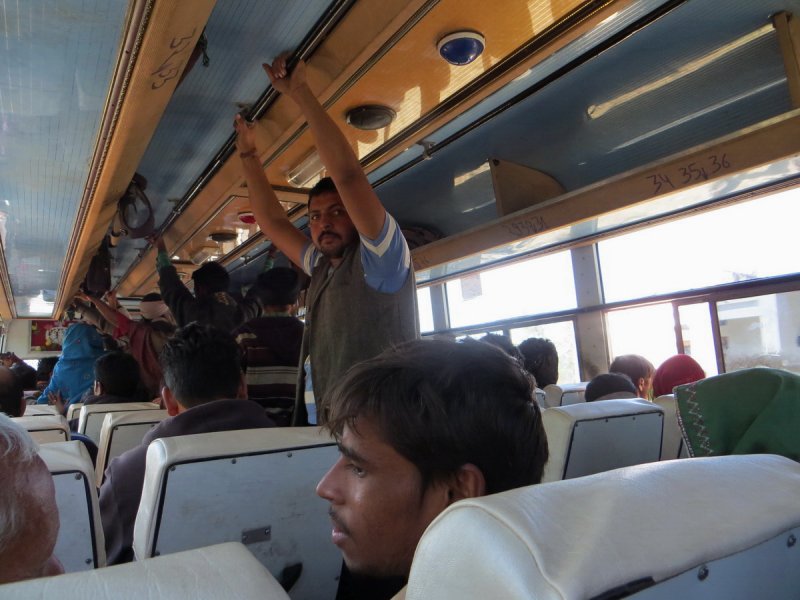 Three hours later we reached Udaipur. Again my friend showed all his skills and bargained with tuk tuk to bring us to the hotel for 30 rupees.
Our hotel Guesthouse Mewari Villa was located on a hill, offers a great view of the lake from the roof top and even from the window in our very pretty room. We liked this hotel a lot - fully renovated, with clean bed sheets, clean blankets, nice bathroom. It is a pity that we are here only for one night .... As a nice addition there is a small boiler in each room. After we settled down, we went for a walk around Udaipur.
The main attraction of Udaipur, the palace is very close from our hotel, we reached it in 15 minutes. We didn't enter the palace, but continued walking around the city. after we drank a very tasty masala tea in front of the entrance to the palace.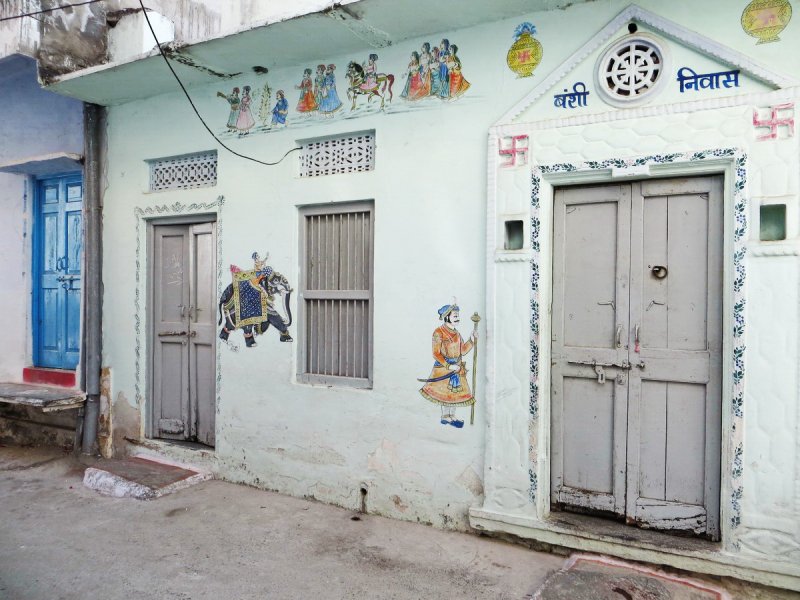 We went out on the narrow street where the locals live. Mixed of different smells filled the air - male shaving foam from a street barber shop, aroma sticks, some food and of course the smell of sewage - it is impossible to imagine India without these smells.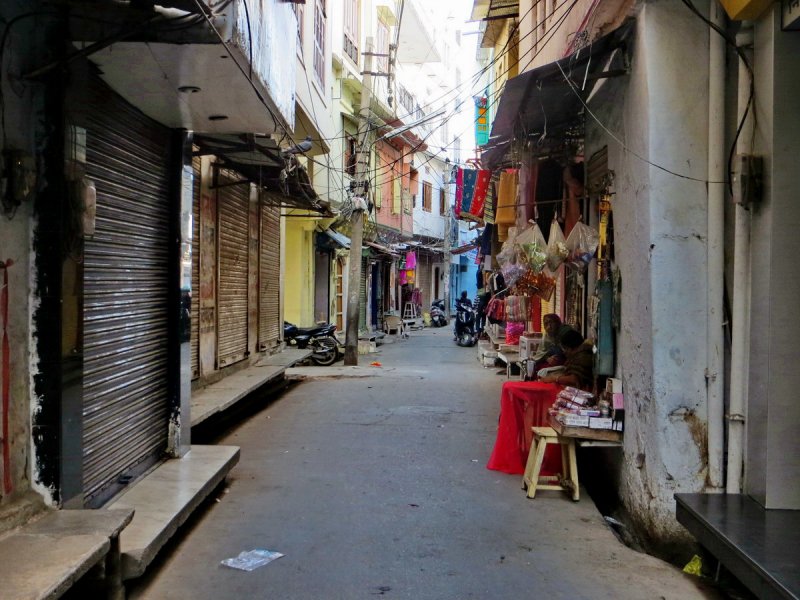 I liked Udaipur a lot - it is small, but colorful and picturesque. We were very upset by the fact that tomorrow we should leave this charming city. How could we know in advance where it is good and where it is bad…..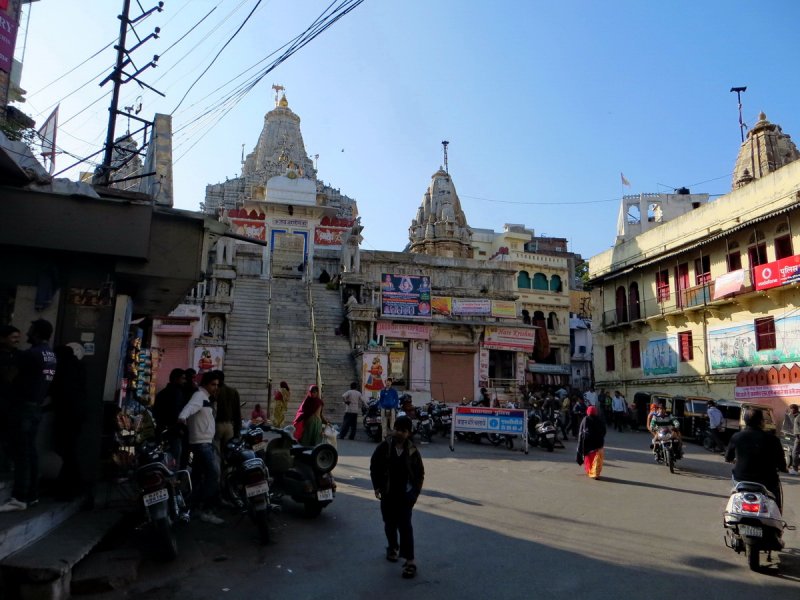 We had dinner at the restaurant on the roof of our hotel. It was dark and the city sparkled with different colors. The beauty of Udaipur was breathtaking, but the food in the restaurant was not tasty at all :)