Stare out the window failed. I woke up because my friend called me softly somewhere nearby.
- Waaaaaaaake up. We have arrived!
- Arrived???
- Yeah, I couldn't believe it, too. But we're almost there.
Surprisingly, because we had to arrive around 11 am, do I sleep so soundly?
My friend told me that when he woke up, first he checked the navigator and found out that we are near our final destination - Jaisalmer, and then he looked out the window and saw the desert and caravans and was very surprised.
While we stuffed sleeping bags and pull on shoes - the train stopped.
Bright sun flooded the station. Hooray, finally it got warm! After a cool Delhi, it was so pleased to plunge into the warmth of Jaisalmer. We decided to walk by foot to the hotel, that was in a kilometer and a half from the train station.
We walked along the wide roads, even with footpaths.
Jaisalmer, also called "Golden city", situated in the a heart of great indian desert - Thar Desert. It got it's nickname because of the yellow color of the buildings that are made of the sandstone.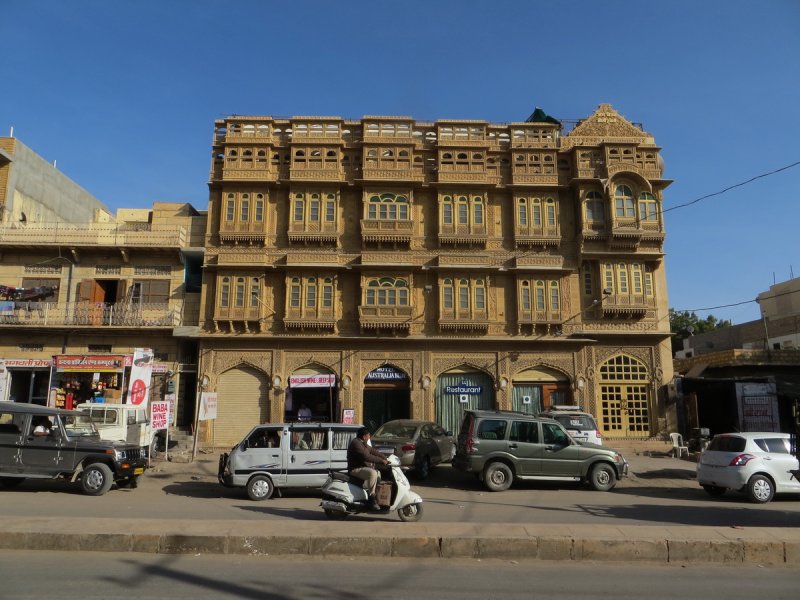 We have booked a hotel "Mystic Jaisalmer" near the main attraction in Jaisalmer, a golden fort . Once we reached the hotel, we were asked to go to the terrace with a beautiful views of the fort (a rooftop restaurants with splendid views is a popular feature among local hotels) - where we were served a free welcome masala tea.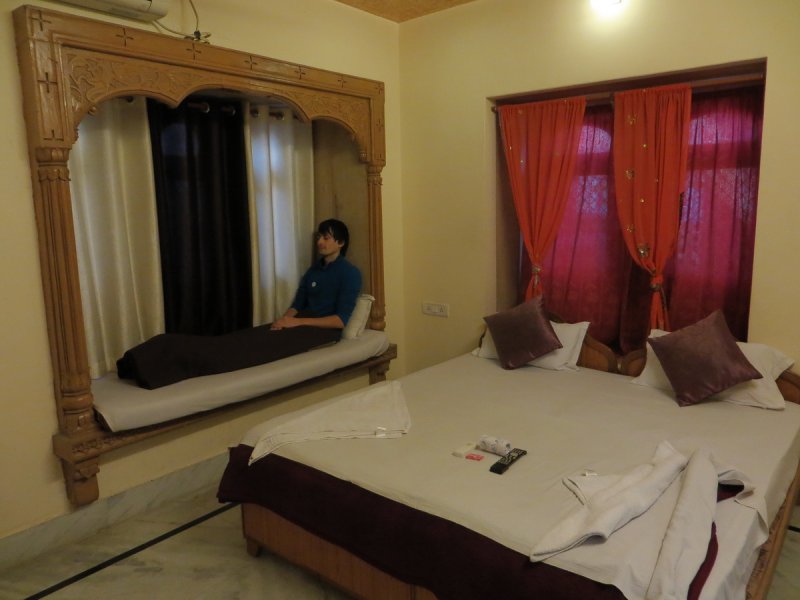 Terrace was very nice, sunny and warm, we lay on mattresses scattered there on the floor and did not notice how we spent there a couple of hours. I was reading a magazine, my friend was surfing the internet.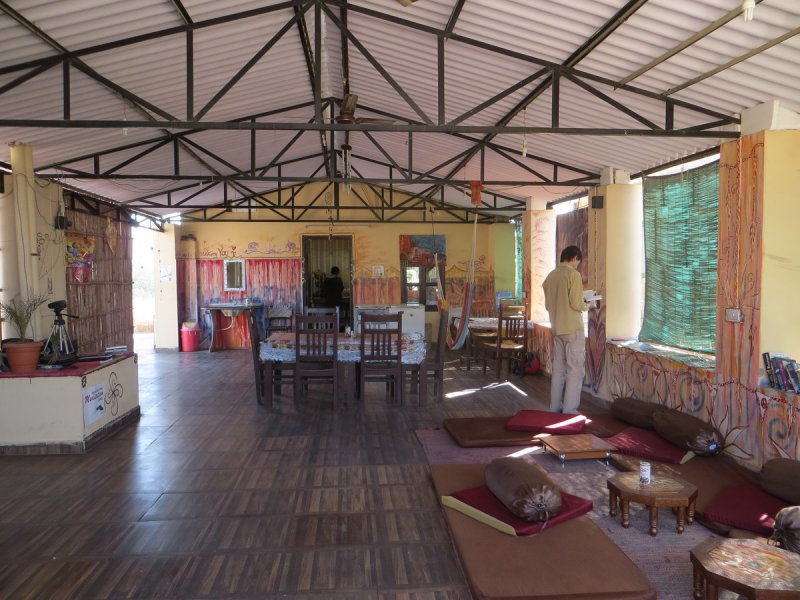 Later we decided to walk into town where we found the entrance to the fort, but decided to leave the fort for the next day.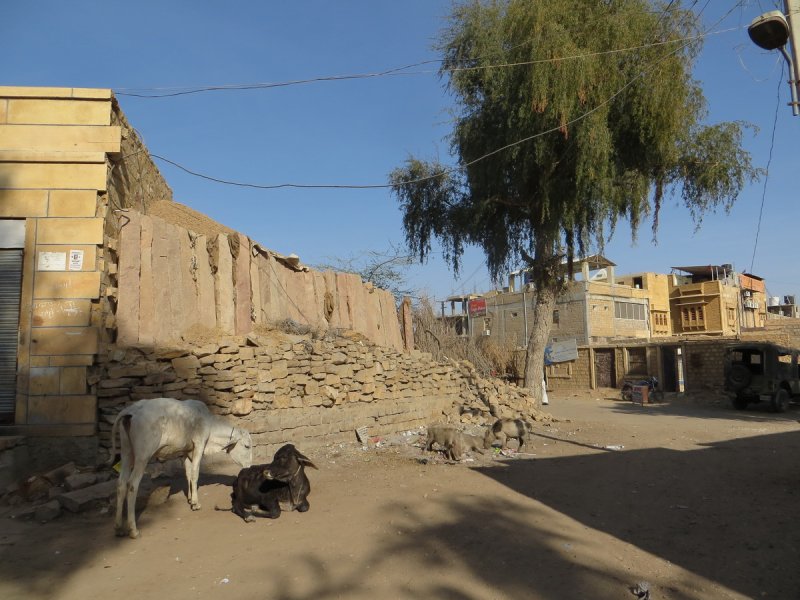 We found ourselves on the main bazaar where people sold beautiful leather bags, tunics, vegetables and fruits. By the way, Jaisalmer is famous for it's leather bags made of camel leather.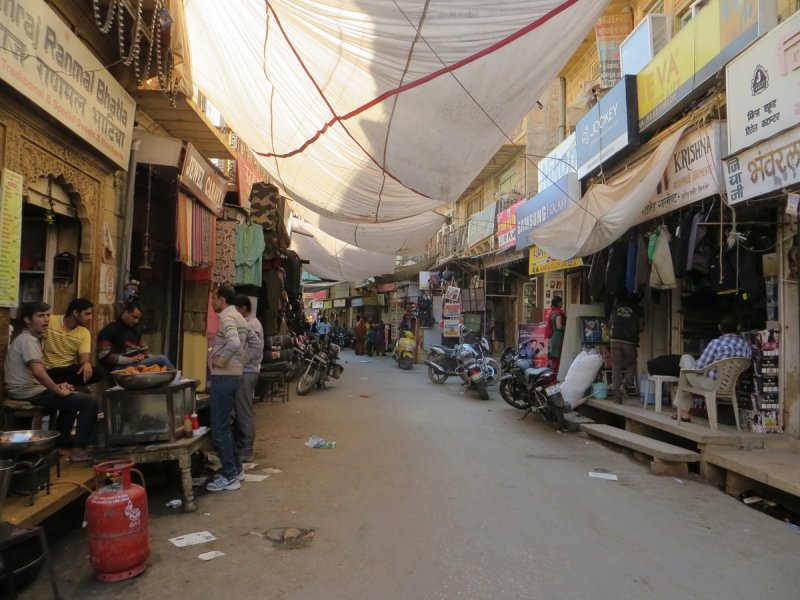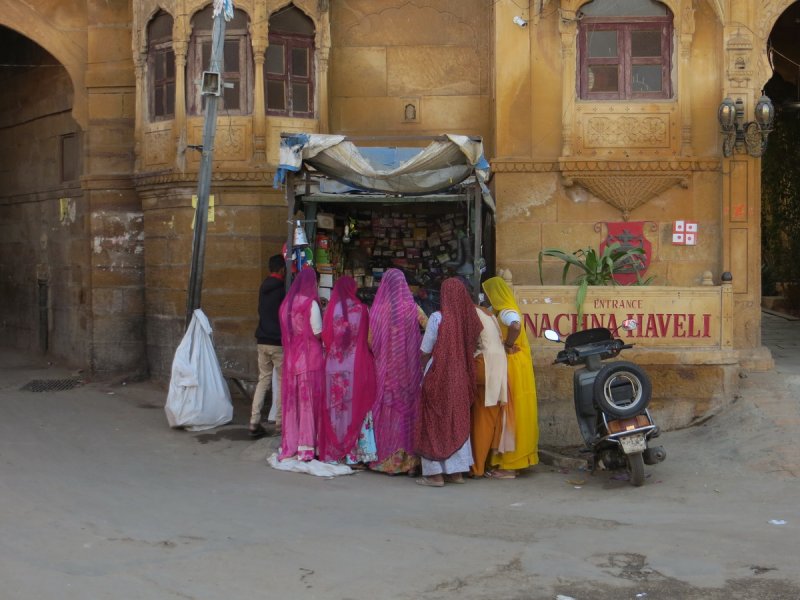 After a while, we drank a tea with biscuits and decided to return home. On the way home we bought banana and in the sweet shop we bought four balls - traditional Indian pastries - gulab jamun.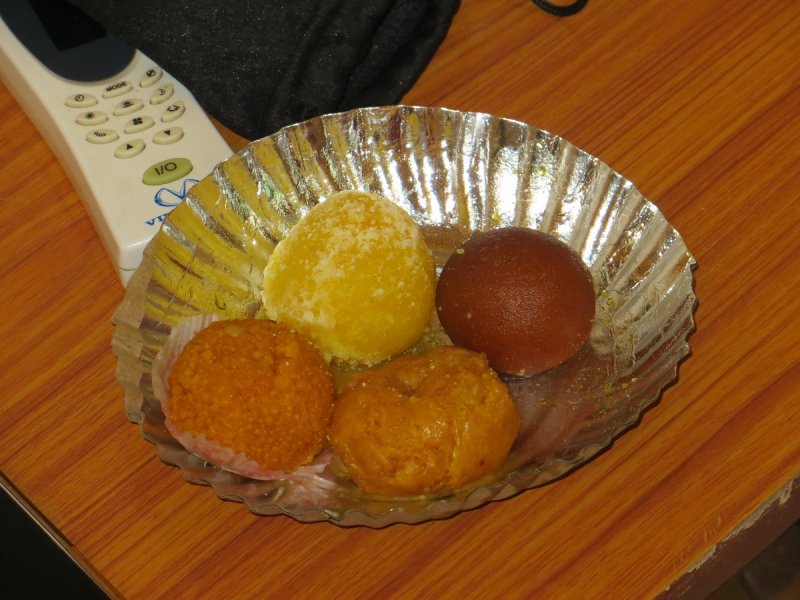 We had a dinner in the rooftop restaurant in our hotel. We ordered different types of indian bread - roti and naan and also a fried rice biryani. Biryani is a popular dish in India, though originated from Iran. It is made of rice, spices, vegetables and in non-vegetarian variant with meat - chicken or mutton.
Everything was very tasty and the atmosphere on the terrace was very pleasant.