We had a breakfast in the very nice campsite's house and after this it was time to go on.
First we visited Grabrok crater.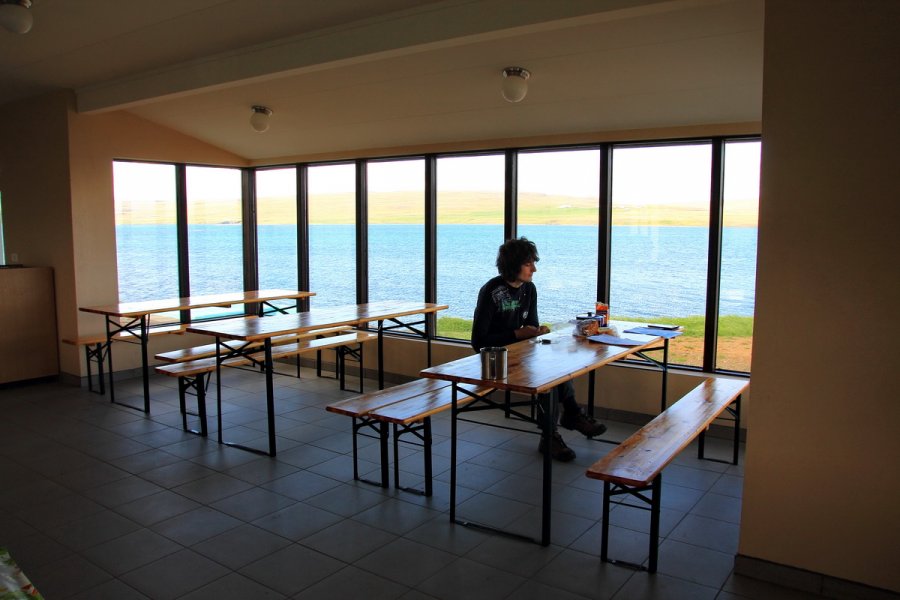 It is not very impressive but we have a quick walk there. After this we moved further to the hotspring Deildartunguhver.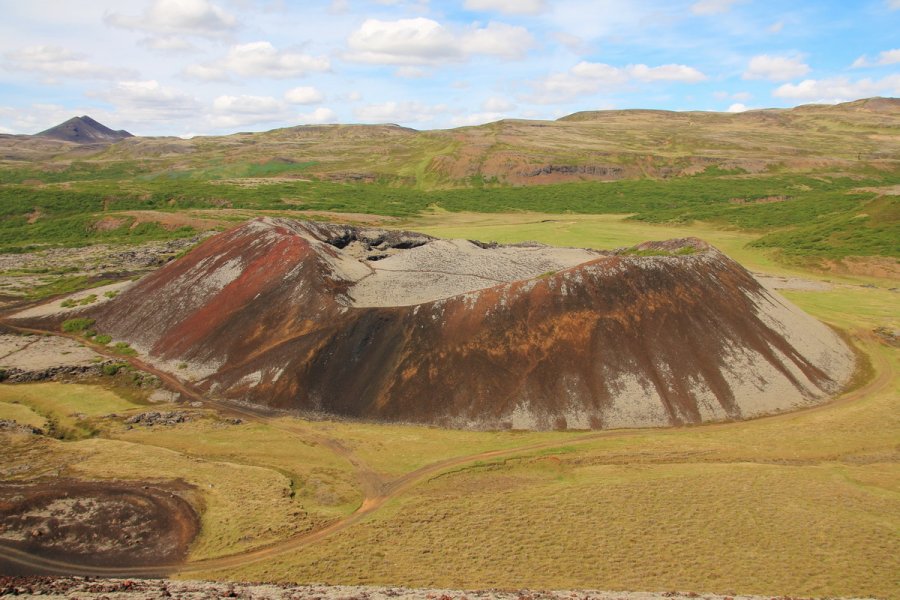 Deildartunguhver has a very high water flow, and is considered to be the highest-flow hot spring in Europe.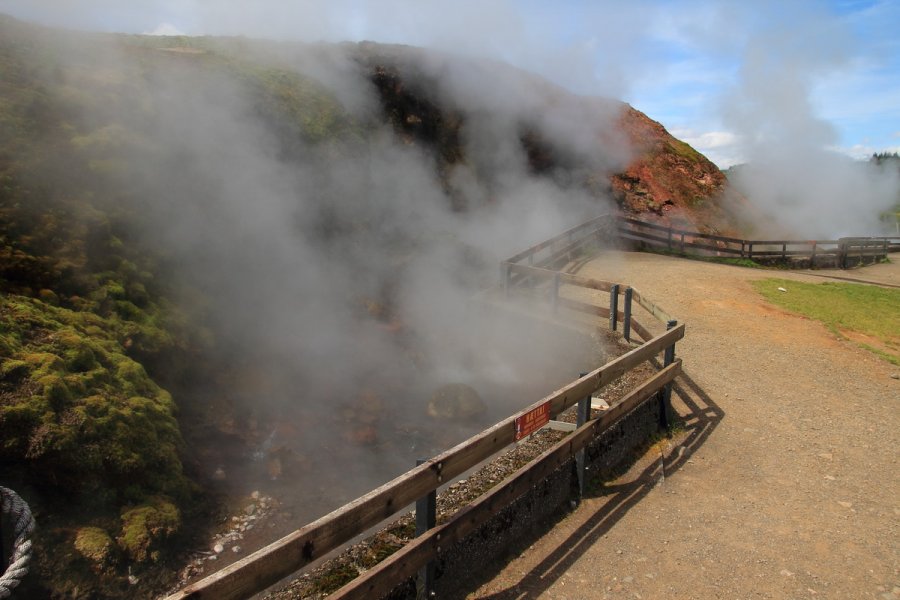 Water from Deildartunguhver is using for central heating. Because Deildartunguhver is only 19 meters above sea level, the hot water needs to be pumped through the distribution pipes, that were constructed in 1981 year. Total length of pipes makes 74 kilometers. This pipes construction is considered to be the longest in the world.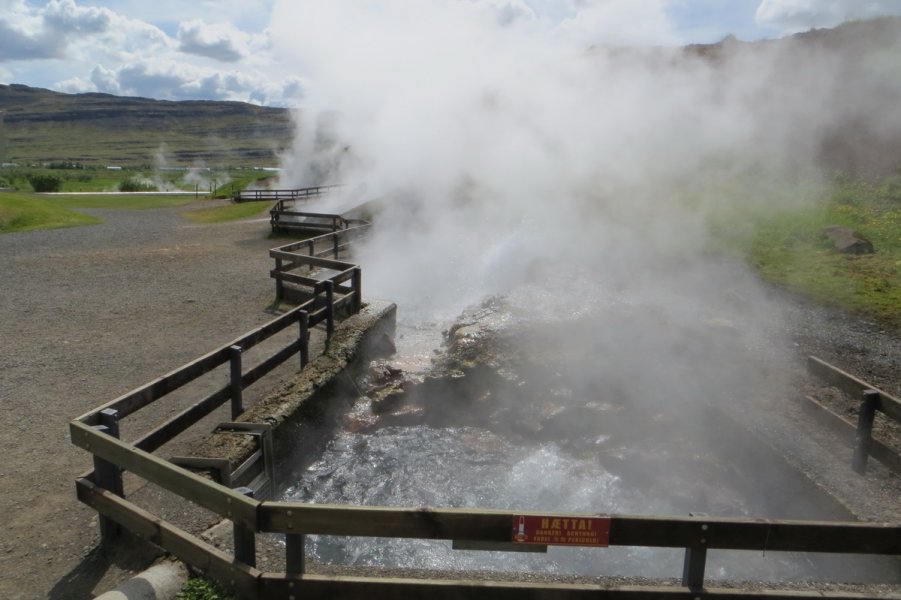 Water is really boiling here and we tried to cook the eggs in it. Eggs cooked very well and we had a tasty lunch right there.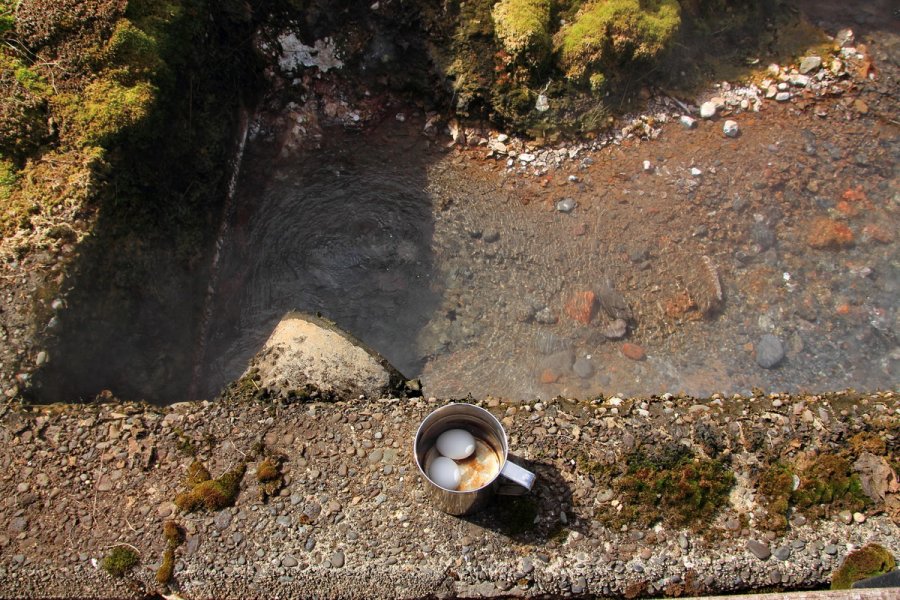 Then we decided to visit lava cave with organized tour. We read about Vidgelmir lava tube and drove to the farm that organized tours to the cave. We were the only visitors and our guide was a girl from Scotland who was working on the farm. Tour was rather pricy (about 19 euro per person) and not very interesting.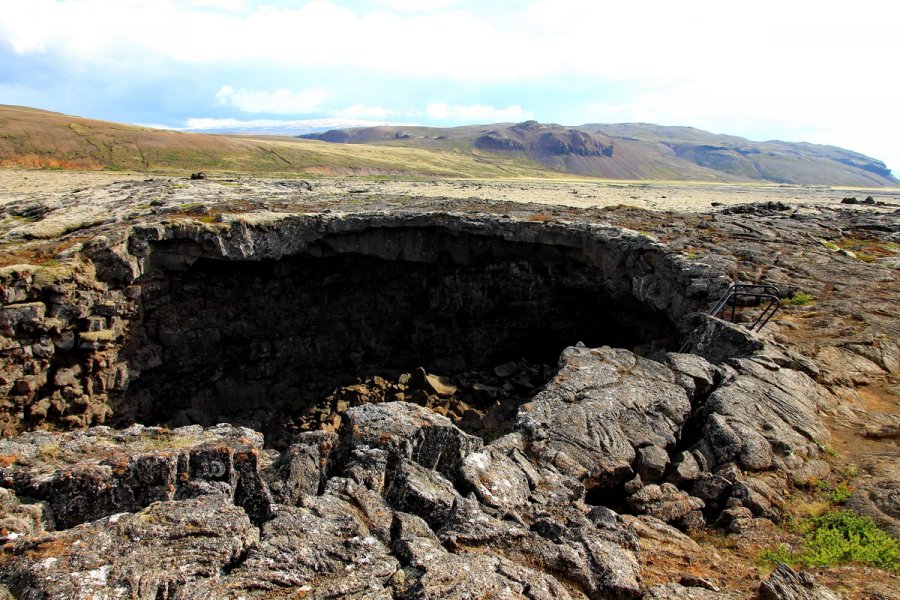 Guide drove us to the entrance of the cave where lava tube has collapsed, creating large hole for entering. Vídgelmir is considered to be the the largest lava cave in Iceland, but still it is rather short, it length is only 1585 meters.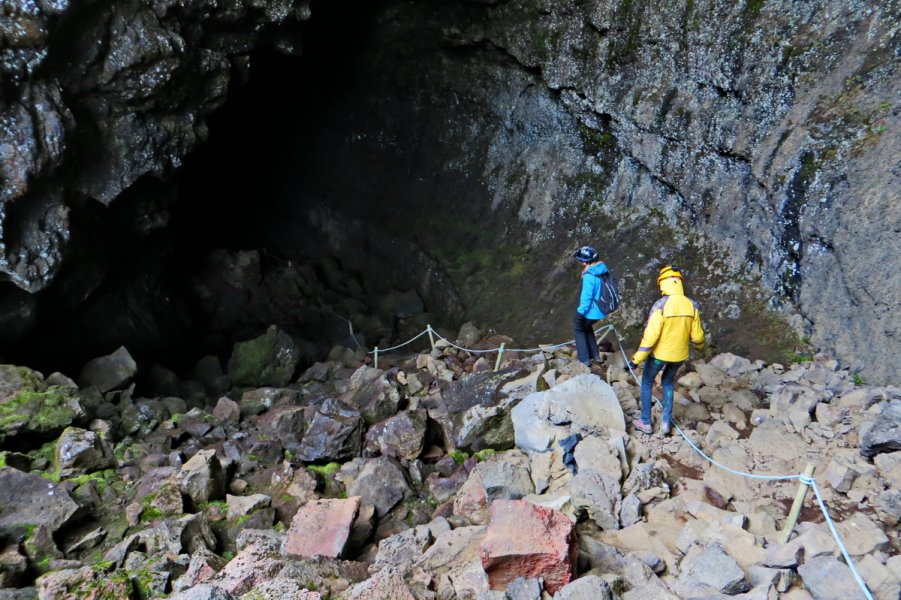 At the end of the cave we saw very beautiful (the best point of the excursion :) ice statues that look like miracle beings. Tour lasts for about 2 hours. You could read everything you are interested in on the official website of the Vidgelmir lava tube.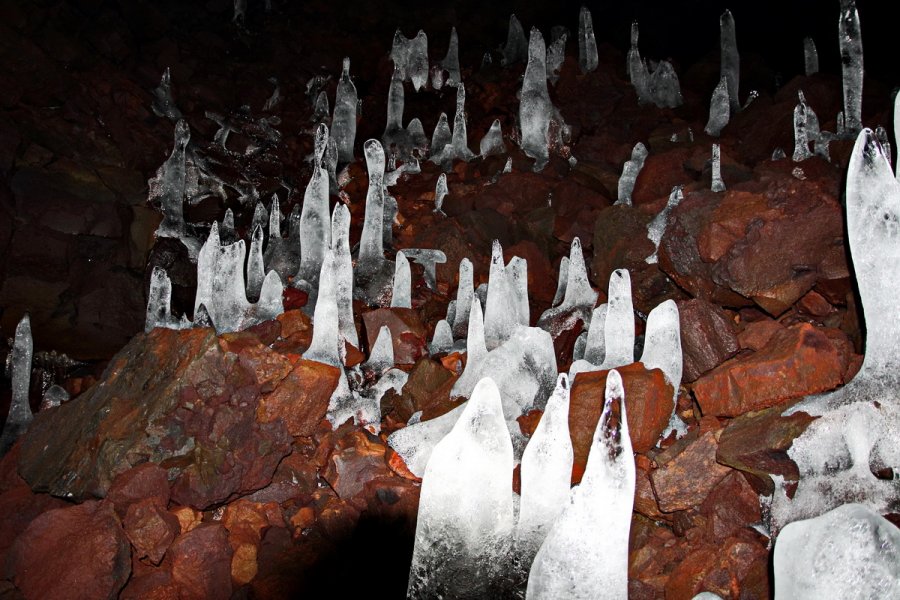 After this we went to the Hraunfossar waterfall. It is very nice and unique waterfall with the water flowing out of the lava.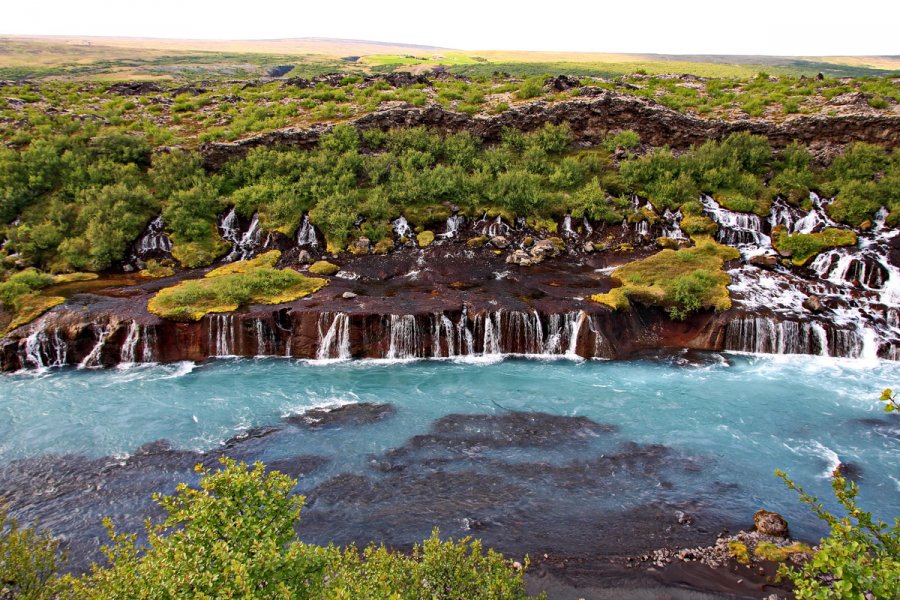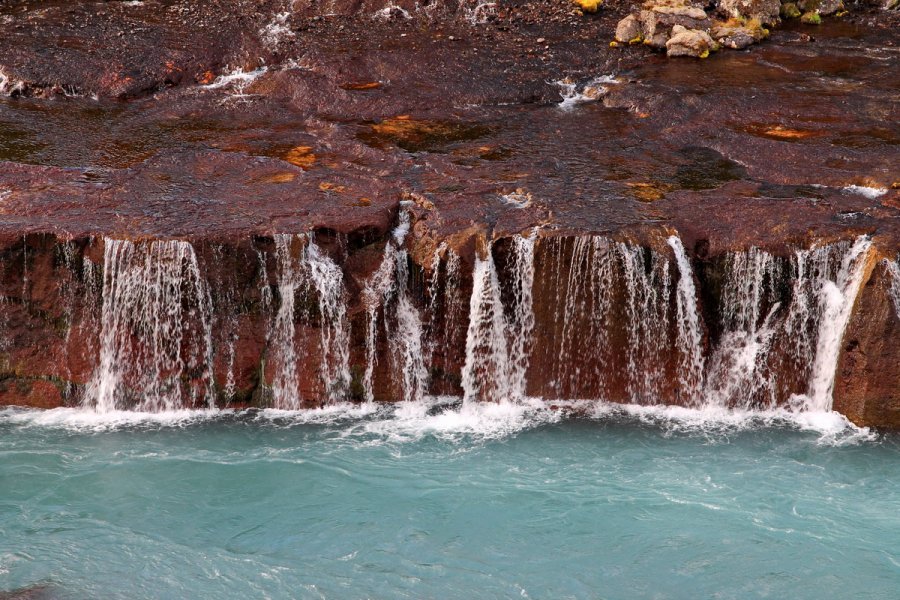 As usual we drove to the camping late at night.