This was long long day, our last but one day in Iceland.... The weather was perfect, it was sunny and warm! We feel that every new day brings more and more tourists to Iceland, we were happy that we decided to travel around this country at the begining of the tourist season.
Beautiful Icelandic horses (all colors on this photo are natural, no photo processing :) on our way to Gardskagi lighthouse.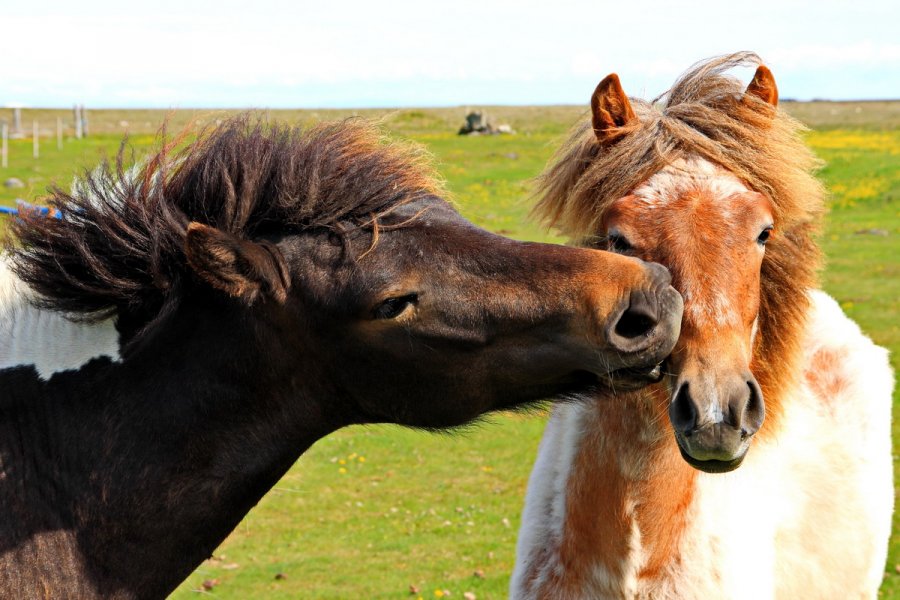 After a short walk on the cape and around Gardskagi lighthouse we decided to visit Hafnaberg Cliffs where sometimes puffins can be seen.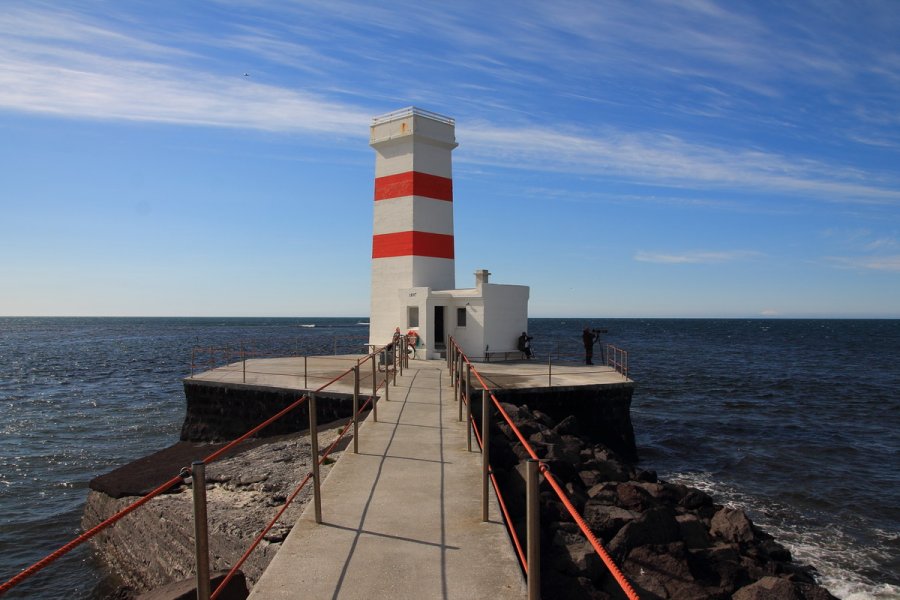 We left our car on the parking along the road near information board about the cliff.
It takes us about 45 minutes to get to the cliff by monotonous path across lava fields.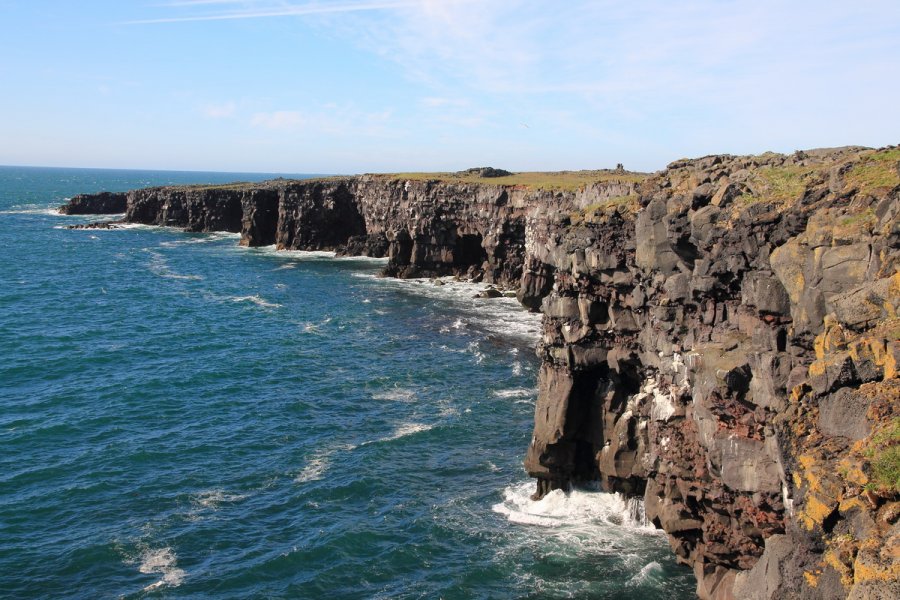 It's hard to see on this photo, but all the rocks were crowded with Black Guillemots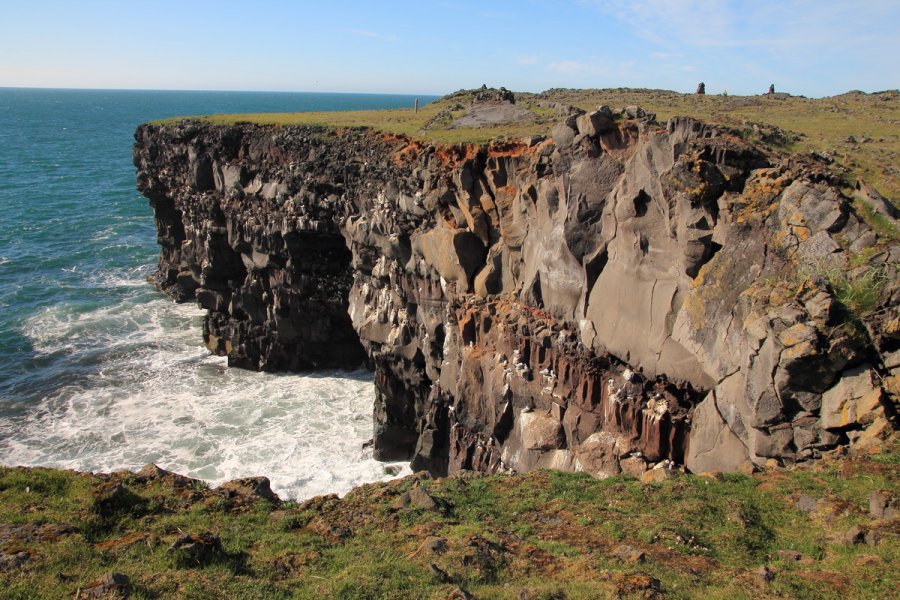 There were no puffins there, however it is a nice place if you are ready to the long walks across lava field were nothing changes for kilometers.
Instead of puffins there were many Black Guillemots nesting on the rocks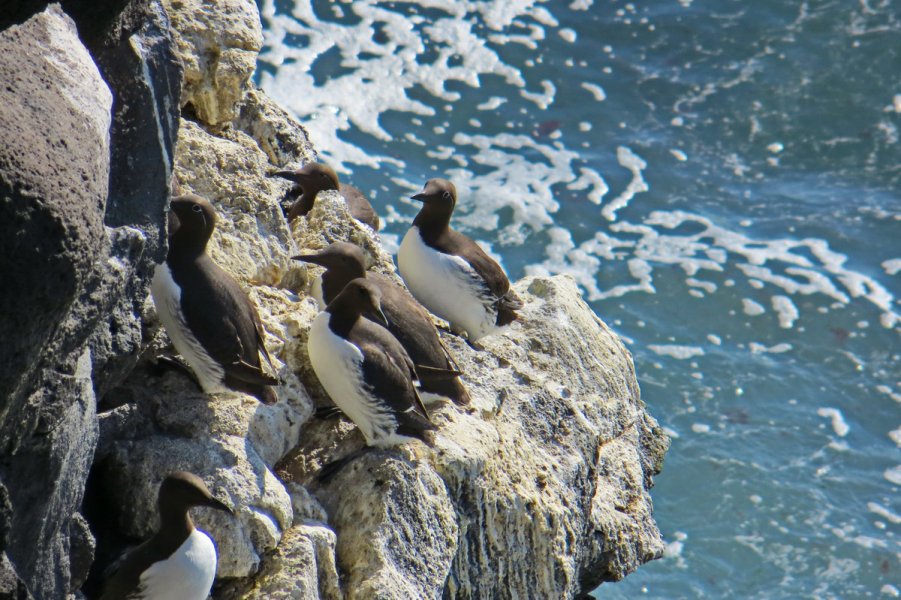 After that we drove to Gunnuhver geothermal field.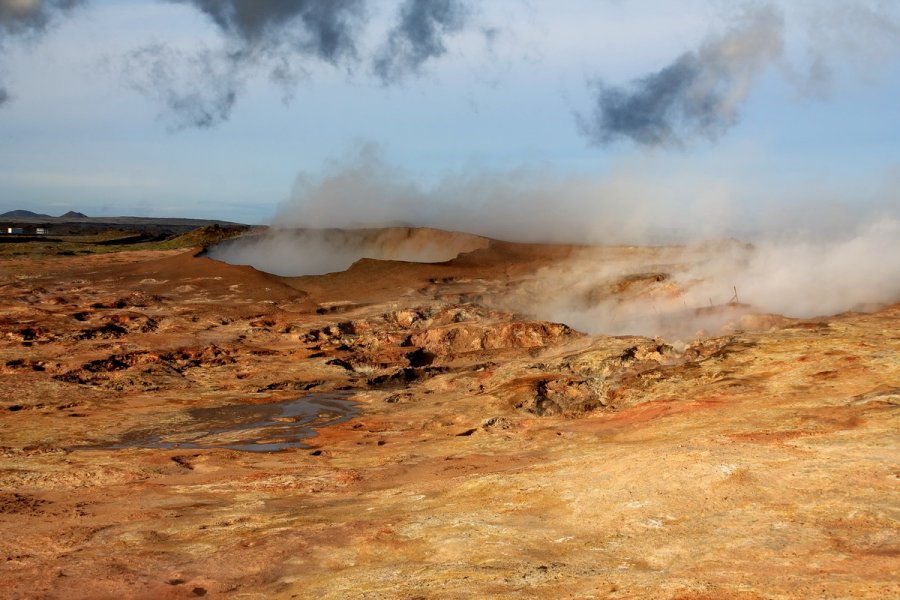 There are plenty of steaming holes and mud pots around this geothermal area.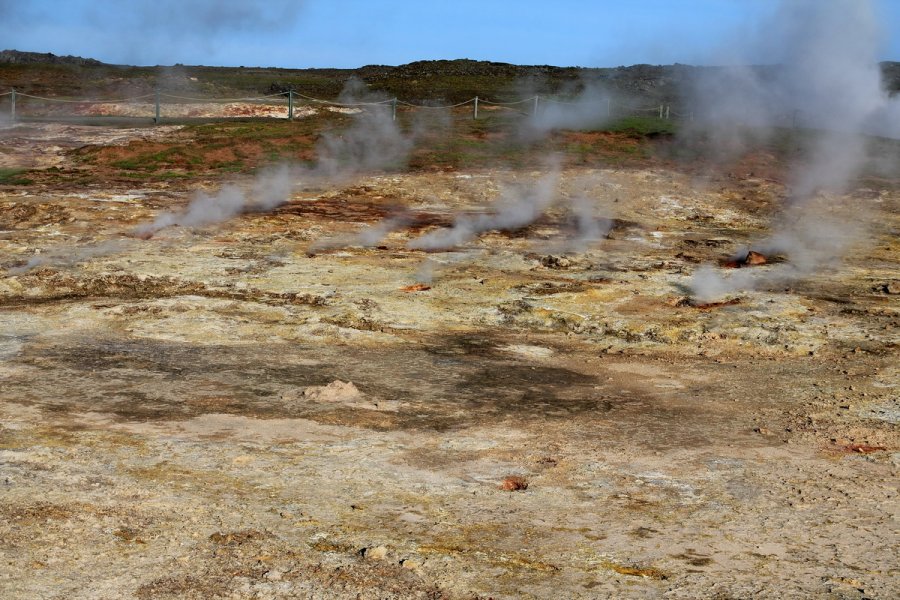 Our next destination was Blue lagoon - one of the most popular attraction in Iceland. We made a decision not to visit it (because of the very high price for entrance tickets and popularity of this place) but we wanted to have a look on it (yeah, we are curious enough!).
We liked the place - pathetic, well-groomed, expensive. There is rather big territory around Blue lagoon where we were free to walk around with blue lakes and paths.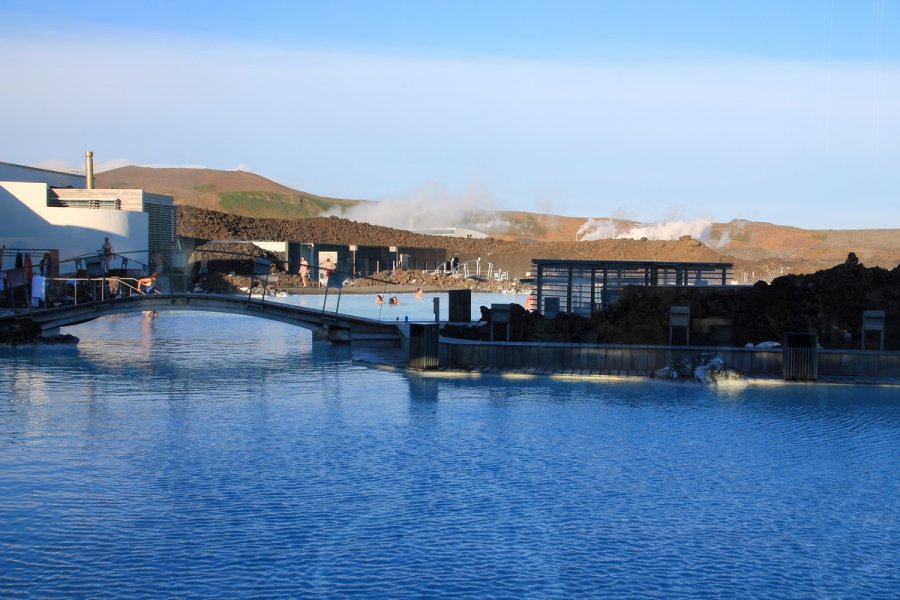 Then we decided to make our last trial to find puffins and went to the Krysuvikurberg cliffs. There is no pave road to the cliff and we drove very carefully. Then we walked for several kilometers.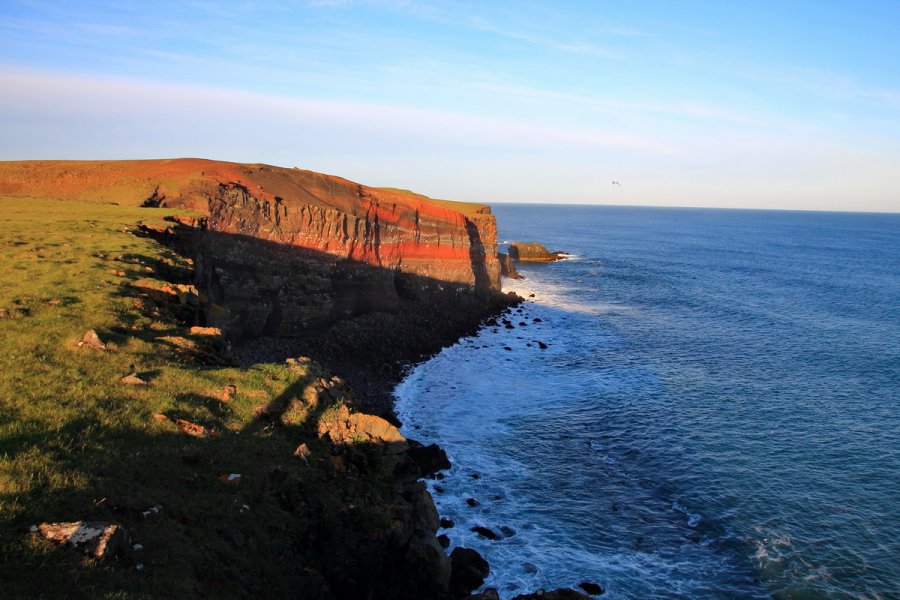 The nature is breathtaking there. It so incredible that I even wasn't upset much because of the puffins whom we didn't find there.
As usual there were many other birds nesting on the rocks, but not puffins….
It was already night but we have one place that we plan to visit today – Krysuvik volcano.
It is so good that it is light at night in Iceland.
There is geothermal area around with many steaming vents and boiling mud.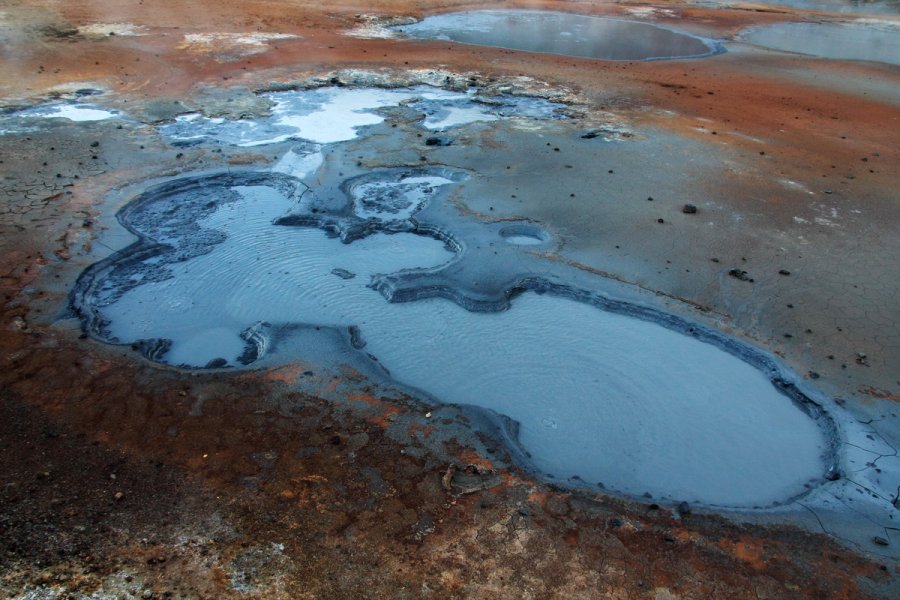 We were alone there and I liked this feeling a lot, feeling of exploring nature in solitude and absolute quietness.