In the morning we came to walk along the seafront again. It's very beautiful there.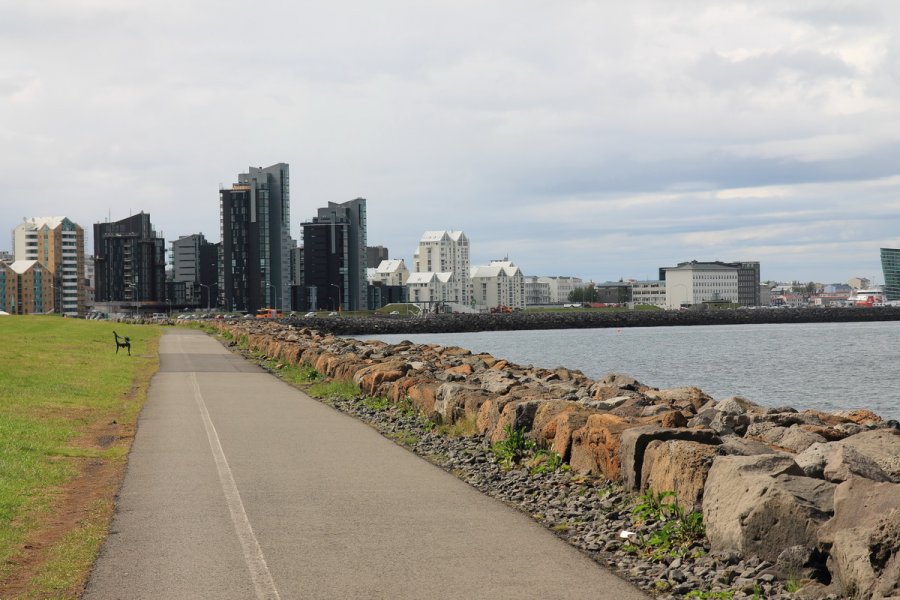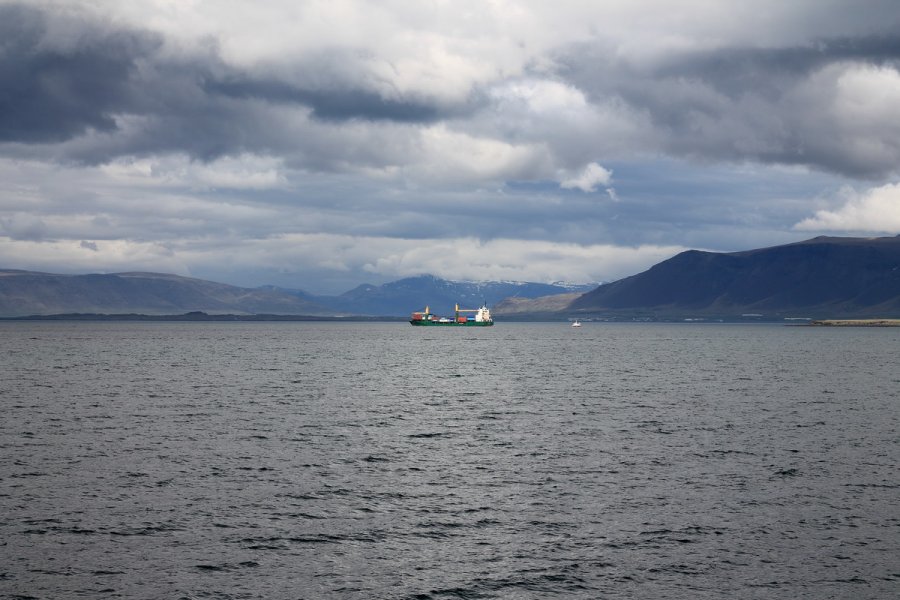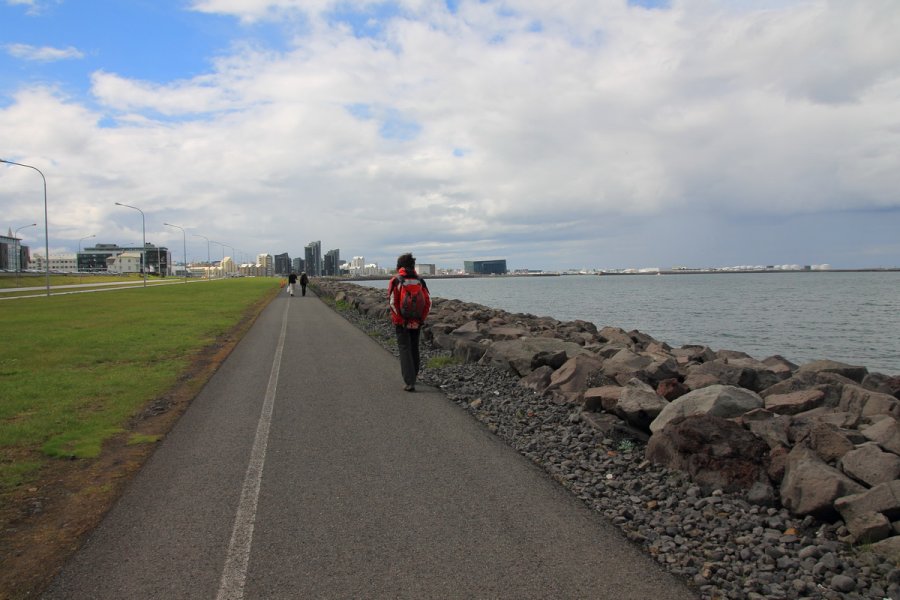 The Sun Voyager monument made of stainless steel signifies the dreamboat (not Viking ship as many tourists consider it to be), freedom along with progress and hope for undiscovered territories.
This monument was placed here in 1990, a year after the author of the monument died of leukaemia, never seeing his masterpiece in a full size.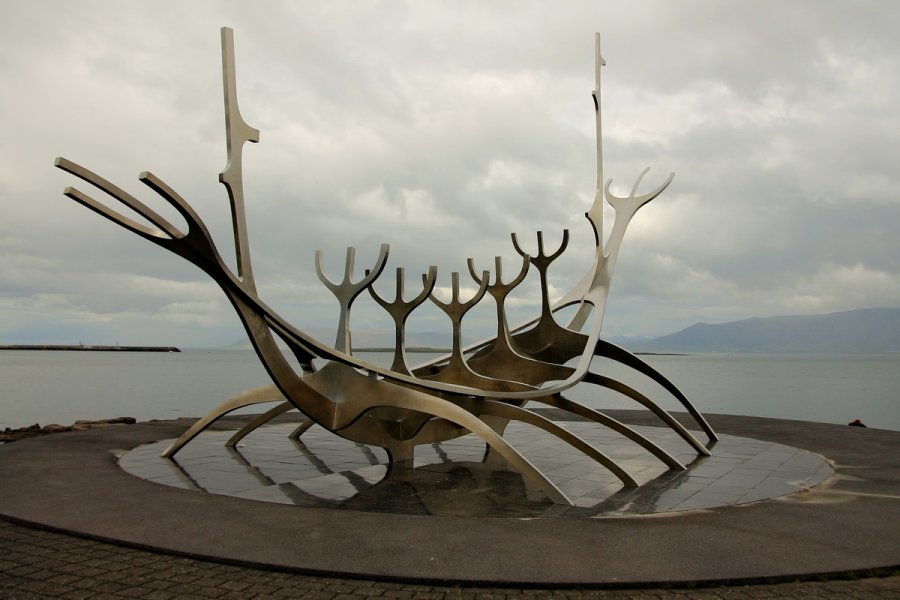 After strolling along the seafront we went to the center of the town with its colorful houses.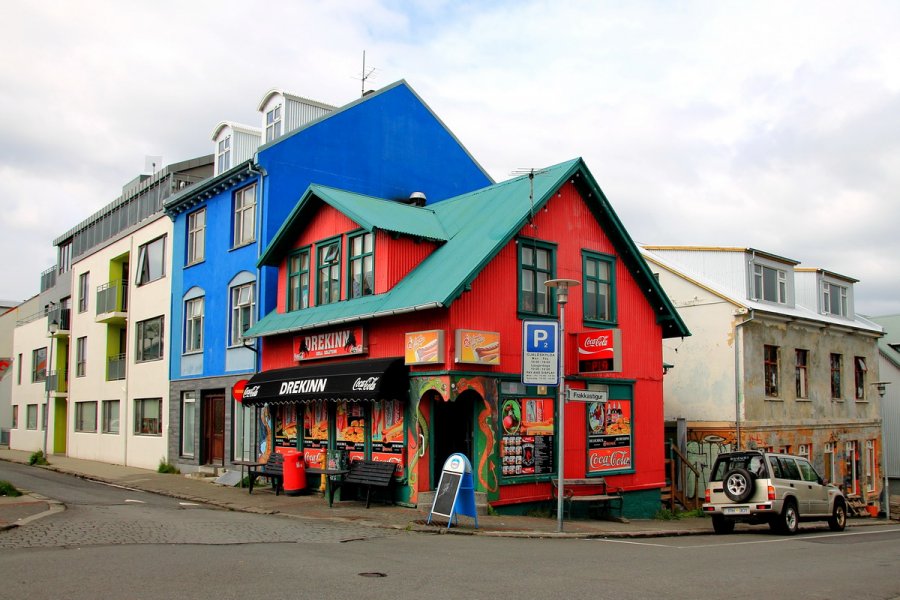 We reached the hallmark of Reykjavík, the tallest church in Iceland, church that is seen from everywhere in the city - Hallgrímskirkja.
Hallgrímskirkja is a 73 meters high Lutheran church. The main architecture of the church had in mind the idea of constructing the building that will resemble basalt lava flows – common feature of Iceland's landscape. It took 38 to build Hallgrímskirkja church and finally in 1986 construction works finished.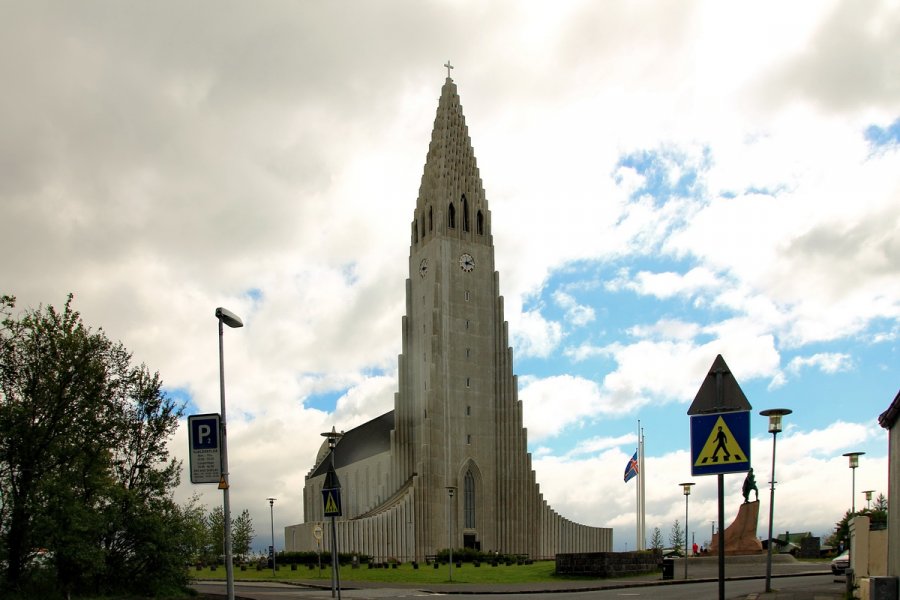 Church hosts large, 15 meters high German pipe organ.
There was a concert inside the church, so we listen for a music, rest a little bit and continue our way.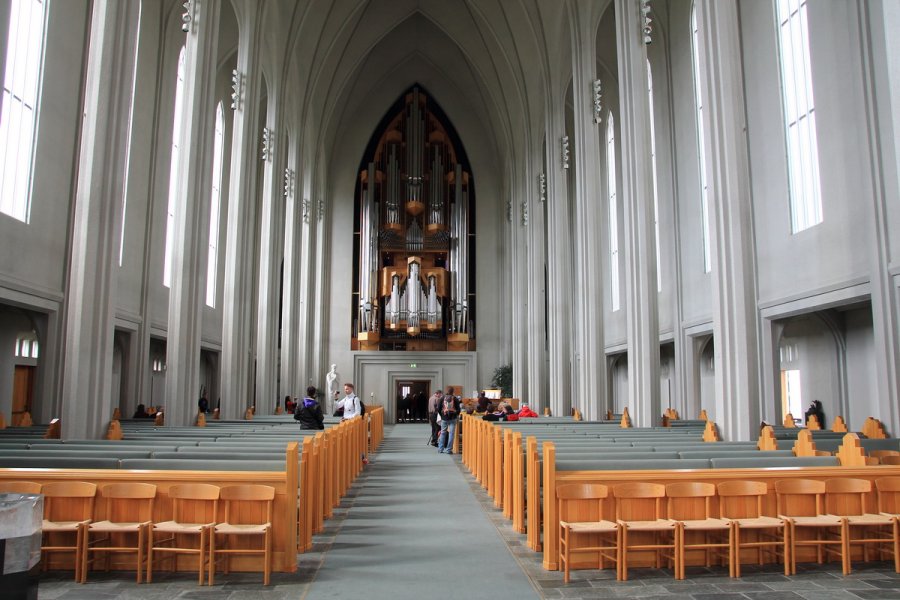 The cheapest supermarkets in Iceland are Bonus. You may find all bonus supermarkets in Iceland on their website by clicking "Finna Bónusverslun" under the logo.
We bought a food there and came back to the camping to have a lunch.