This is the day when we finally went on a trip around Iceland, day of waterfalls and good weather.
Our first destination was Kerid lake. For some time, volcanologists considered Kerid as an explosion crater. But later research didn't find any evidence of this theory, thus now scientist tend to believe that Kerid lake was formed by a small magma chamber beneath the crater, that was filled with ground water. (don't think I am too clever, this information is taken from the info board near the lake)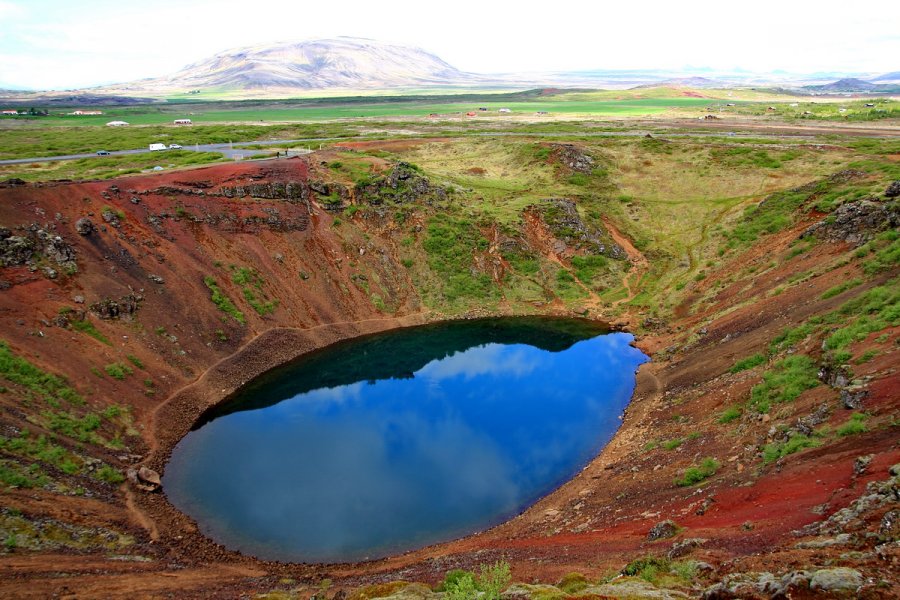 There is a path around the lake where you could walk and then take a rest enjoying beauty of the nature.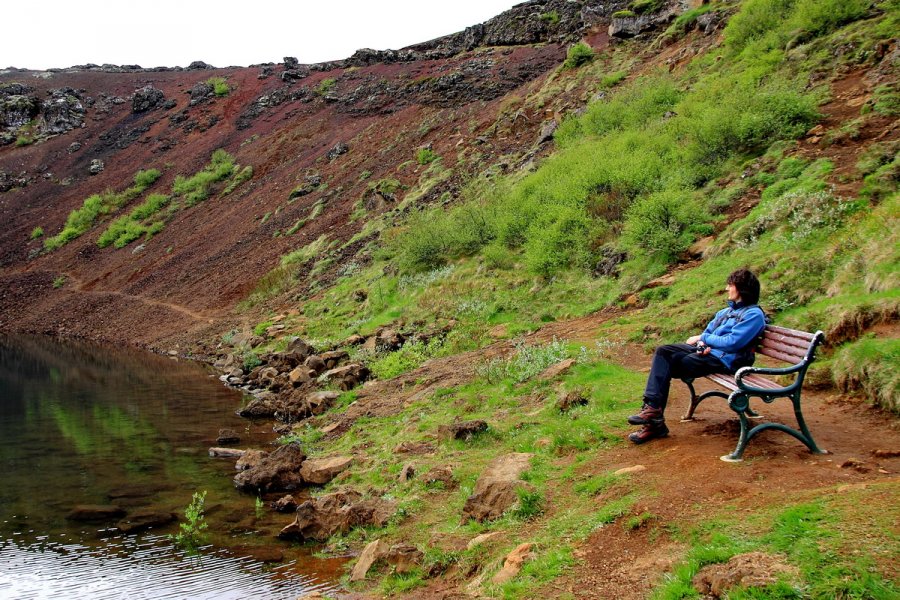 After we walked around the lake both on top of the crater and on lower path we moved towards Geysir – the highest geyser in Iceland. It is really an eyeful when the water erected with such great sound and strength from the ground.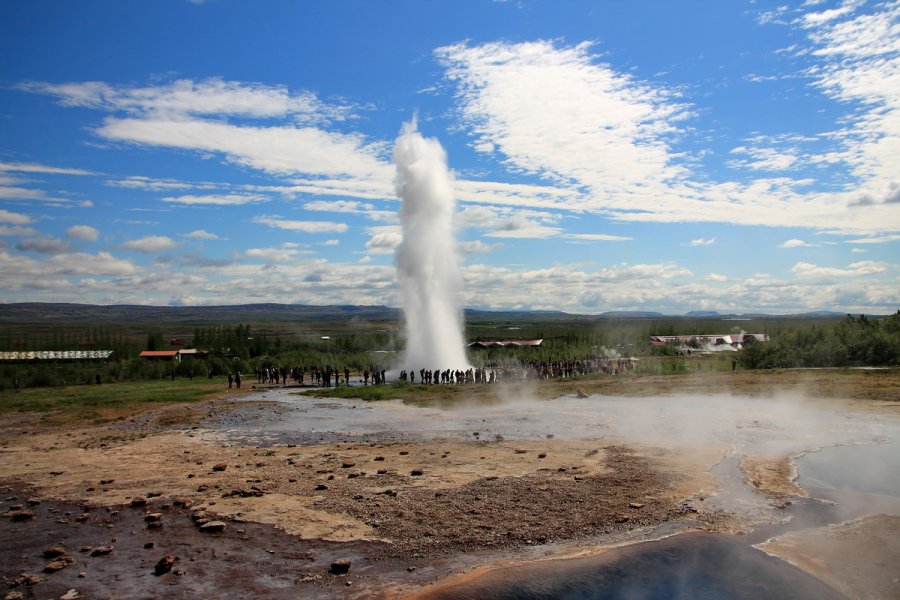 There are many smaller hot springs around Geysir. It is written that Geysir can shoot boiled water up to 70 meters high.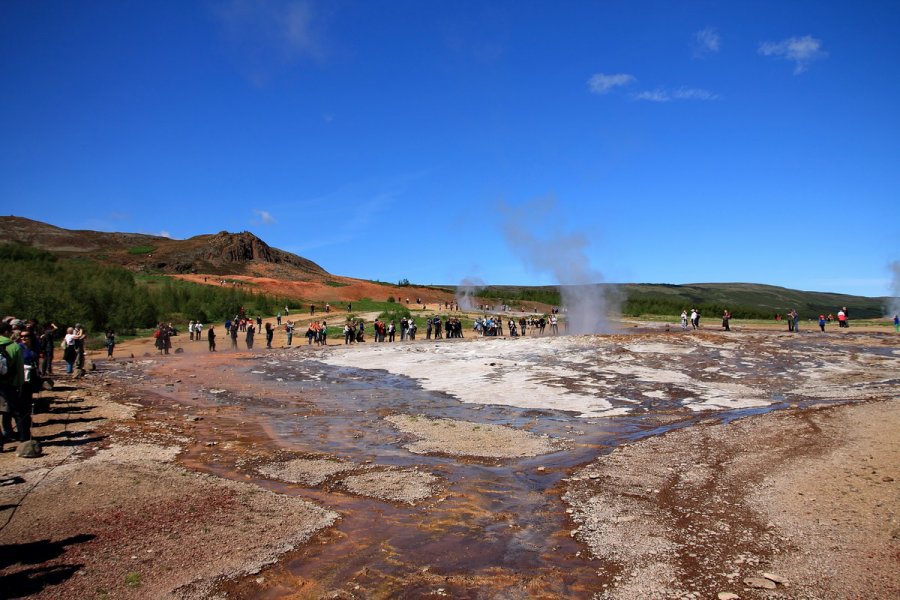 After we saw several times how geyser erected, we went to visit Gullfoss, one of the most popular attractions in Iceland.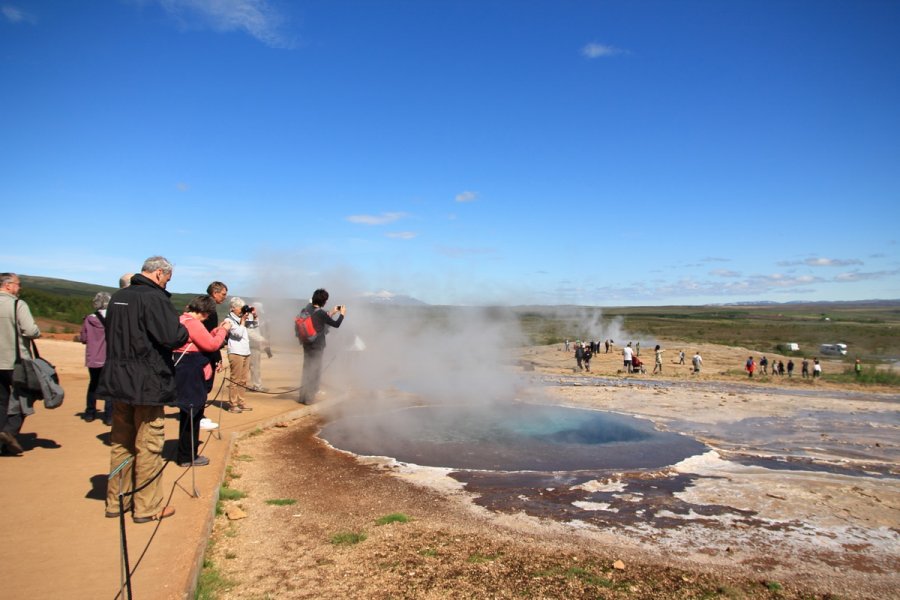 Rainbow usually appears when sunshine hits the water drops thrown up by waterfall. It is believed that this rainbow gives Gullfoss his name.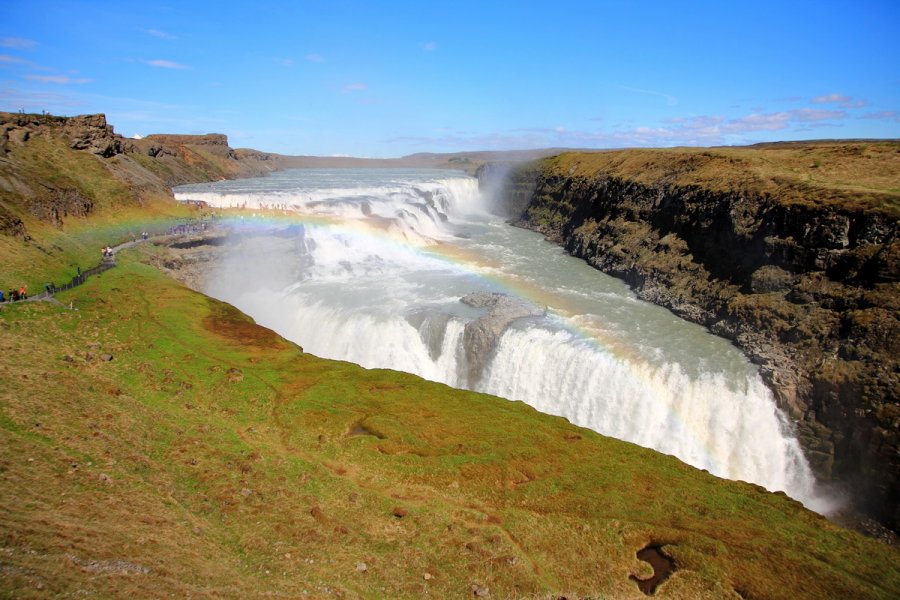 It is beautiful nature around the Gullfoss and after visiting waterfall we took a rest and had a lunch on the banks of the canyon of Hvítá river.
We took gas-jet with us so we could boiled water whenever we are and ate hot instant meals for lunch (such as noodles or potato pure brought from Ukraine).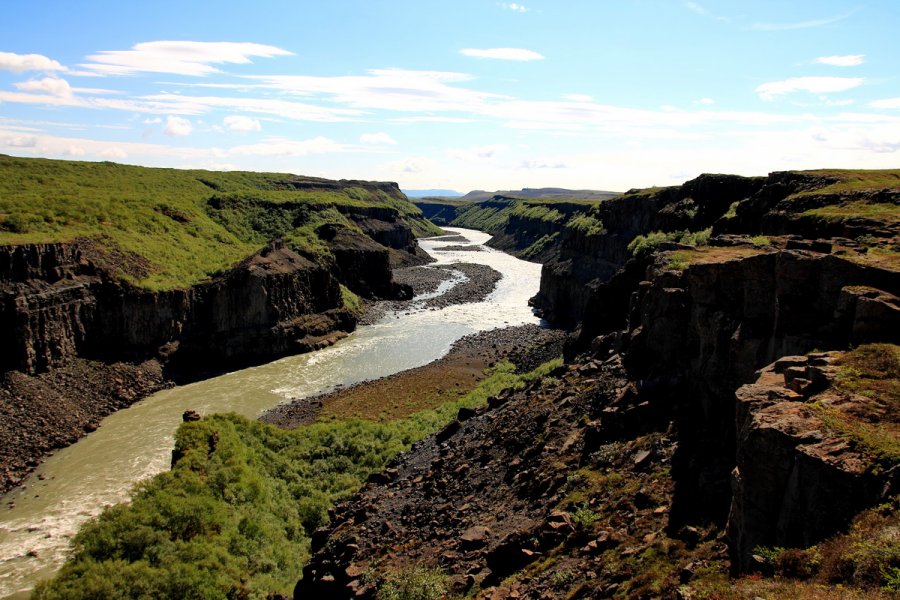 After Gullfoss we continued to explore the waterfalls of Iceland. First we visited Faxi waterfall that is situated not far from Gullfoss.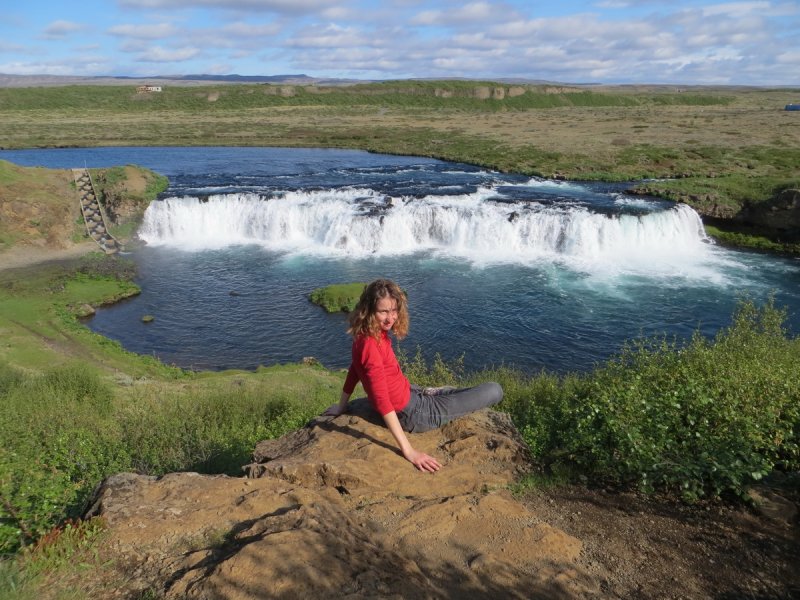 Then we continued to less popular and touristic one – Hjalparfoss waterfall. We parked our car near the main road and by gravel road reached the waterfall by foot (it is possible to drive closer, but the road is not very good there and we were afraid to damage our car).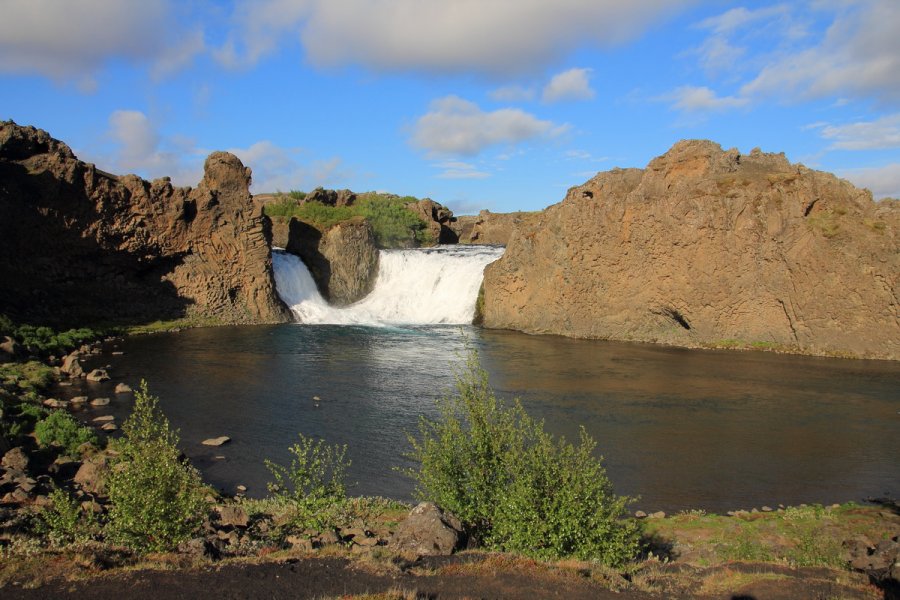 It takes us about 30 minutes to get to the Hjalparfoss waterfall. It is unusual waterfall, with basalt walls and virgin nature around. We were the only visitors and I liked this deserted place even though it was our third waterfall this day and we were a little bit tired.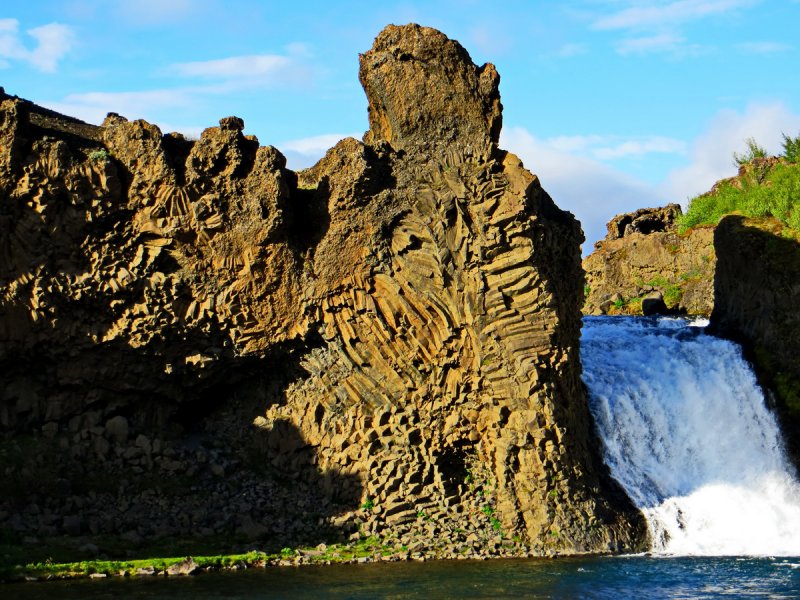 After this we drive to the camping where we cooked hot dogs for the dinner.