37km away from Pakse, on the bank of the Mekong river lays small town of Champasak. Another 6 km will lead you to Wat Phu, 11th century temple complex that is said was built by the king Suryavarman II, the author of Angkor Wat itself.
Our day trip to Champasak began when we rented scooter from our hotel (for 100,000 Kip ~ 12.5$)
It took us about an hour and a half to get to this ancient temple complex at the base of a mount. The road from Pakse is narrow but in good condition, there are several villages on the way and some cafes where you can eat. We stopped at one of the cafe where family of locals ate. There were no menu, but we order soup Pho.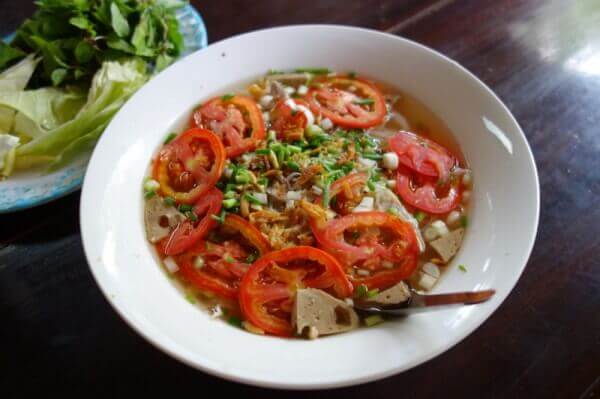 Pho soup on the road to Champasak
Entrance fee to Wat Phu is expensive and will cost you 50,000 Kip per person (~6$). Be ready to pay another 5,000 Kip for motorbike parking. There are toilets and cafe at the entrance.
Once we have entered the territory, driver of the electric car offered us a ride, we agreed and he took us to the ruins that are quite far from the entrance. There was an information in internet that you should pay for this ride, but we drove for free both times (to the ruins and back to the entrance).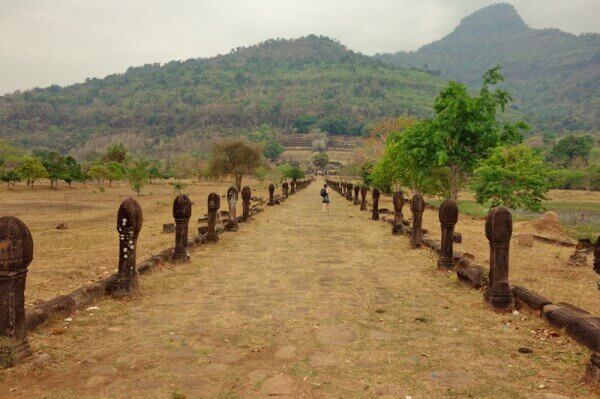 Alley to the ruined temple complex
Champasak's ancient temple complex, is very nice, it really resembles Angkor Wat in details - the same nagas, columns in the windows, carvings and stones. Passing by two palaces, south and north we continued walking by old stone steps up to the hill.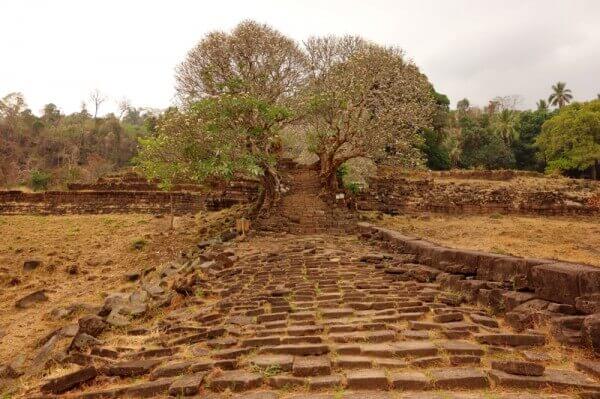 Steps to the hill, be ready to steep ascend
Old steps led to the main site of the complex, sanctuary covered with unbelievably beautiful carvings.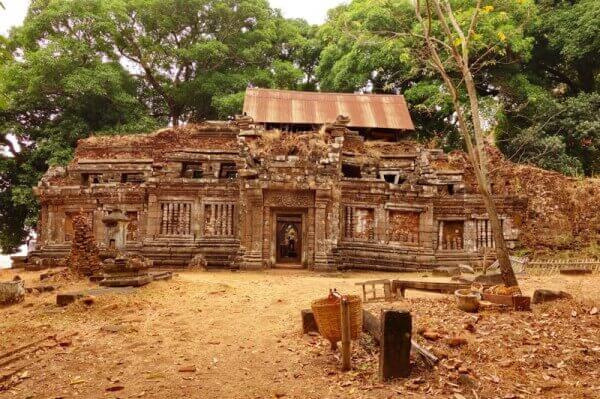 Sanctuary
Buddha is placed in the sanctuary as it is still used as a religious worship.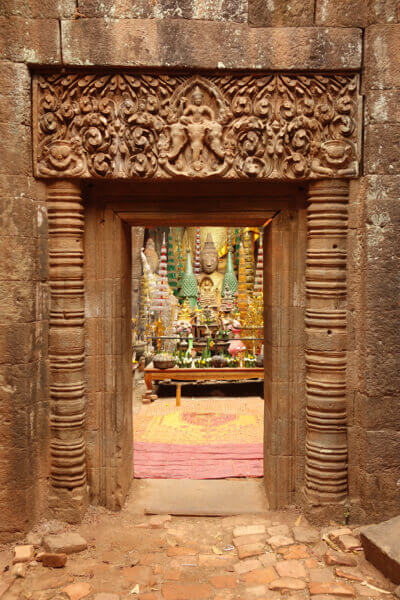 Entrance to sanctuary
Views from the hill over the rest of the complex are breathtaking.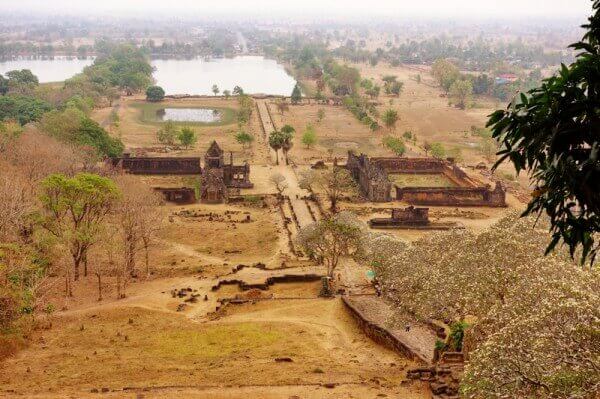 View from the hill over the Wat Phu complex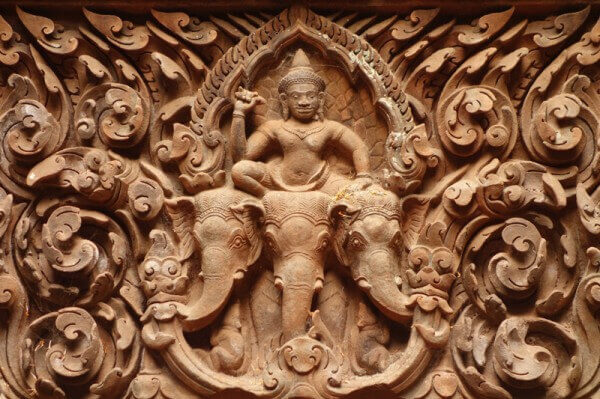 Amazing carvings decorate the sanctuary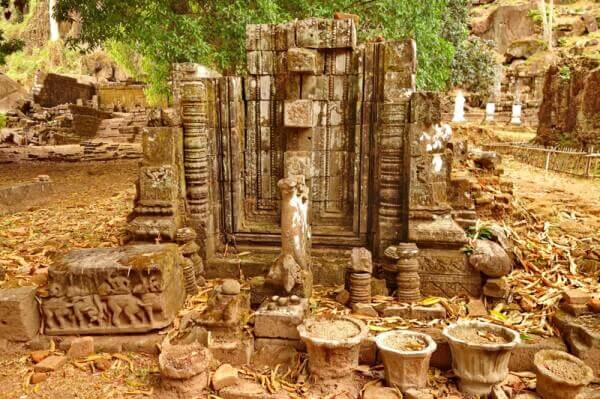 Old door
We ascend to the small cave and spring water over the sanctuary. From there one can see that half of sanctuary is not restored.
View over the sanctuary from the hill with small cave
There is a museum just in front of the entrance with interesting exhibition of excavations and informative photos about restoration process.
We liked Wat Phu, however we think it is overpriced and of course after visiting temples in Angkor Wat it doesn't impress as much as it could be. But still it is worth visiting for sure.
There were some advice through internet to stay in the town of Champasak. It is very small, only one street with several guesthouses and few cafe, so as for me it is better to do a day trip from Pakse where there are much more hotels and places to eat and to go.