Mostar is a splendid town situated in the valley surrounded by mountains. It is fifth-largest city in Bosnia and Herzegovina, and is said to be the cultural capital of Herzegovina region, thus old part of the town is small and as for me one day is enough to explore the whole city.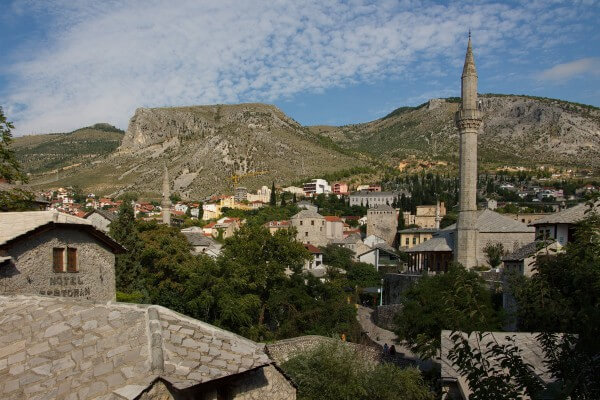 We arrived in Mostar around 14.00, check in to the villa Nar where we have booked the room and went walking around the city.
First we decided to explorer the Partisan memorial cemetery, that was build in 1965 in honour of the Yugoslav partisans of Mostar. Cemetery situated in 2 km from the old town.
As you may guess cemetery is located far from tourist attractions and this area seems not so friendly for us. Though I wanted to visit the cemetery a lot we were afraid by strange voices in the bushes and decided to come back… Cemetery looked very abandoned and as for me it is better to explore it with a group of people.
Narrow streets in old town are full of souvenir shops and tourists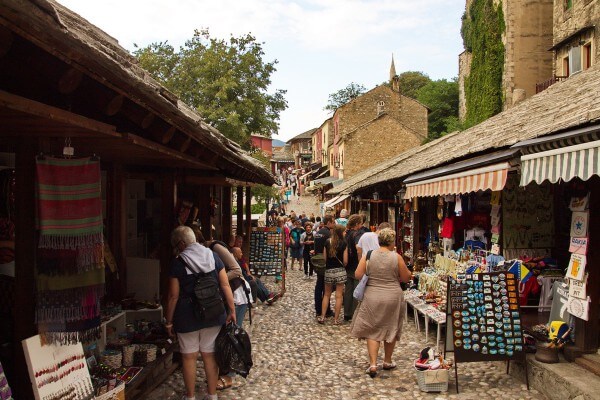 The hallmark and the most popular place of interesting in Mostar is Old Bridge, built by Ottomans instead of older wooden bridge in the 16th century. It is said that bridge have been constructing for 9 years, using eggs protein for the mortar. It is hardly to believe but the the bridge has stood for 427 years, until it was broke down during Croat-Bosniak War in 1993 year. Bridge was fully reconstructed and opened to the public in 2004.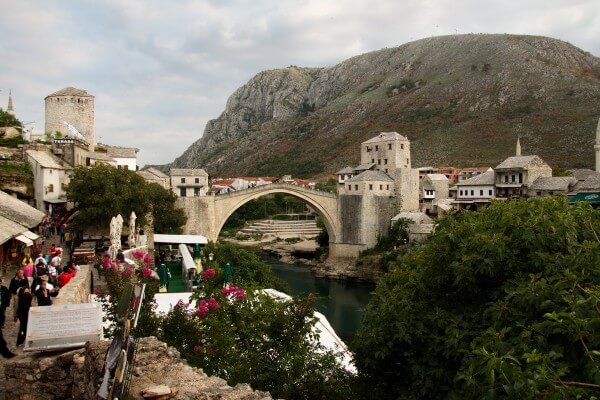 There are plenty of tourists on the bridge so it is a little bit hard to feel the magic of this place in the crowd, but anyway it is very picturesque as well as a view from the bridge.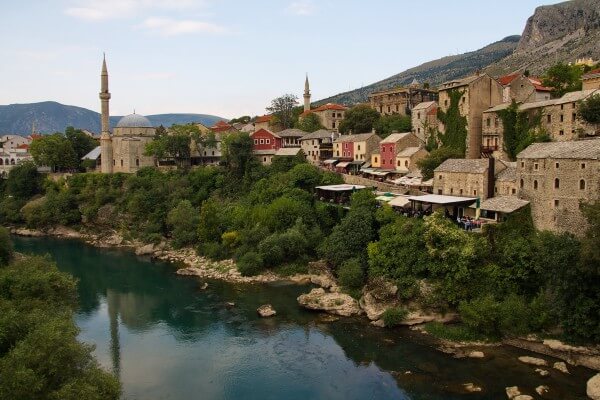 We saw how the man was jumping from the bridge into the Neretva river. Waters of Neretva arevery cold, that's why it is really a deed to leap from the bridge,.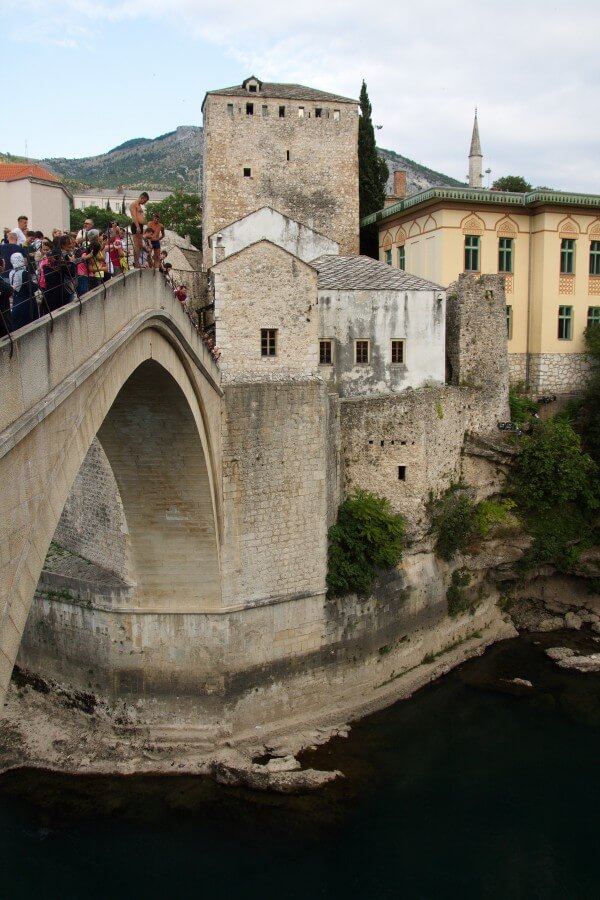 Church of st. Peter and Paul with a bell tower of 107 meters high is one of the tallest buildings in Mostar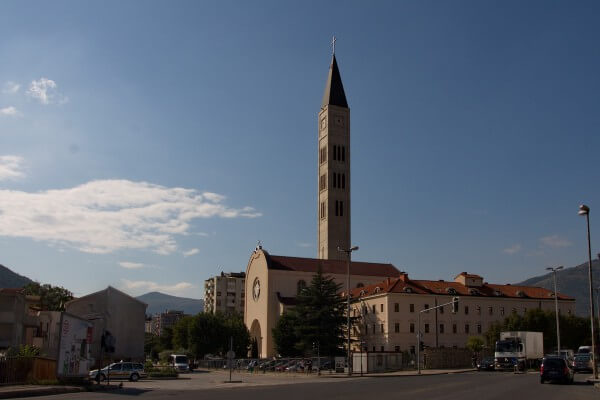 There are still traces of the war on the road of Mostar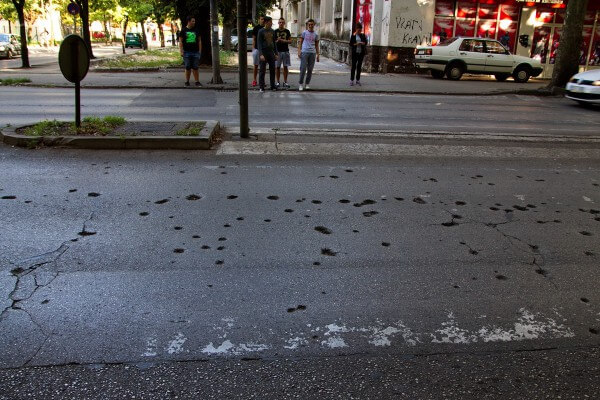 Abandoned department store in Mostar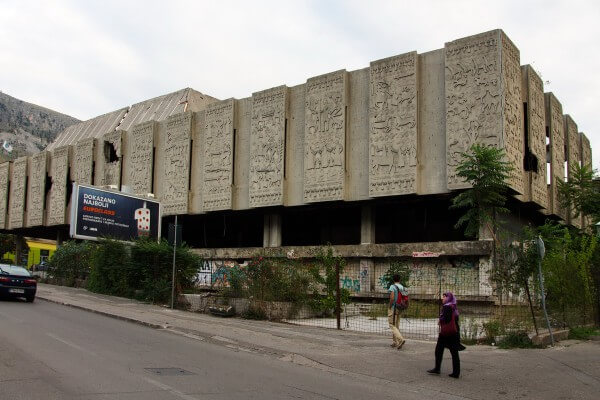 Neretva hotel built in 1892 year, erenow picturesque building in neo-Moorish style stands ruined after the Bosnian war.
Square near old town of Mostar
According to tripadvisor the best place to eat in Mostar is Cevabdzinica Tima - Irma, situated in the very centre of old town. We visited it twice and ate cevapi there. There were tasty (thought we liked cevapi in Sarajevo more). There is a nice room on the second floor inside.